Dwight Howard Rumors: Playing Fact or Fiction with Trade Scenarios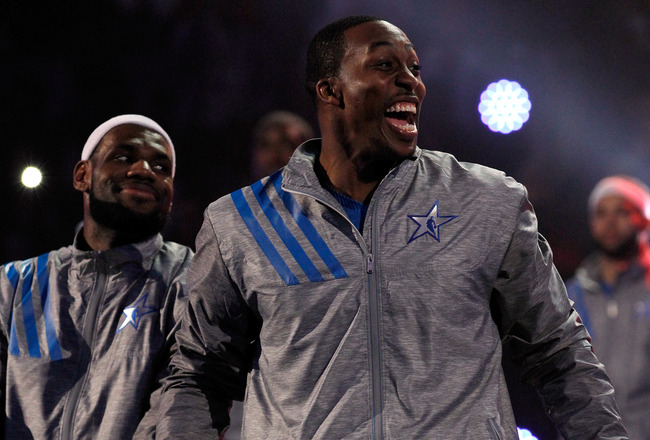 Ronald Martinez/Getty Images
Did you really think declining an Early Termination Option would cease the madness? If so, you clearly haven't followed this Dwight Howard drama with a very keen eye.
For an idea as to what D-12 did wrong, how about creating a short list of his desired destinations while still under contract with the Orlando Magic? (via ESPN). Or playing a major role in Stan Van Gundy getting fired?
If not that, try the fact that Dwight Howard has changed his mind about his next move more times than Tyler Durden switched sides on Project Mayhem.
So, where's Dwight Howard going to end up once the dust settles and the flames begin to weaken?
With a full list of potential trade scenarios, franchises across the NBA have begun evaluating a potential deal including Dwight Howard. What's important to decipher, however, is which deals are fake and which could come to fruition.
Time to play fact or fiction.
Keep Reading

Orlando Magic: Like this team?