Liverpool FC: 6 Euro 2012 Stars to Add to the Squad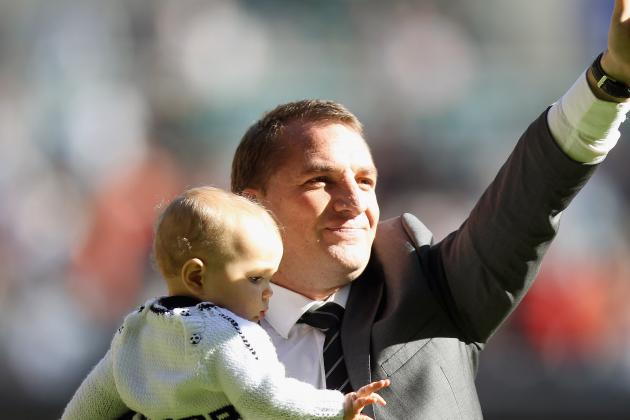 Bryn Lennon/Getty Images

Liverpool FC have a big preseason ahead of them.
New manager Brendan Rodgers needs the time to rebuild a Liverpool squad that is battered, bruised and devoid of any confidence.
It's crucial that the fans and the board show patience with him.
More than anything, the club needs stability and Rodgers is a highly regarded young coach who has the potential to do great things at the football club.
He'll want to put his own stamp on the squad, so players that might not have had a look in under Kenny Dalglish or Roy Hodgson may see more light.
Brendan will also want to add some players of his own to fit in with his renound style of sexy football.
I'm going to look at six men who will be appearing at Euro 2012 that could be great additions to the Liverpool squad.
Begin Slideshow

»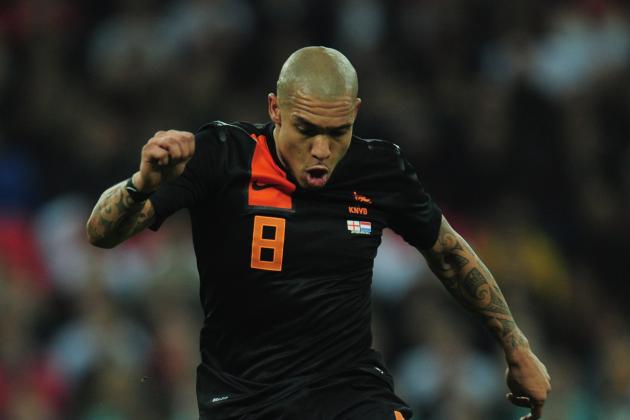 Shaun Botterill/Getty Images
Manchester City's midfielder Nigel de Jong
Nigel de Jong is a terrific holding midfielder.
He's currently with the reigning English Premier League champions Manchester City, but he didn't really get a lot of playing time last season.
Just like they do every season, City will look to add to their squad, which means some players will have to leave.
If De Jong is one of them, Liverpool could do a lot worse than look at him as a potential addition to their ranks.
Looking back at all of the successful sides in the recent past, they've always had a strong defensive midfield base.
Manchester United had Roy Keane, Arsenal had Patrick Vieira and Chelsea had Claude Makelele.
De Jong could be the strong foundation in midfield to allow flair players like Suarez and Gerrard to concentrate on getting forward to support the strikers.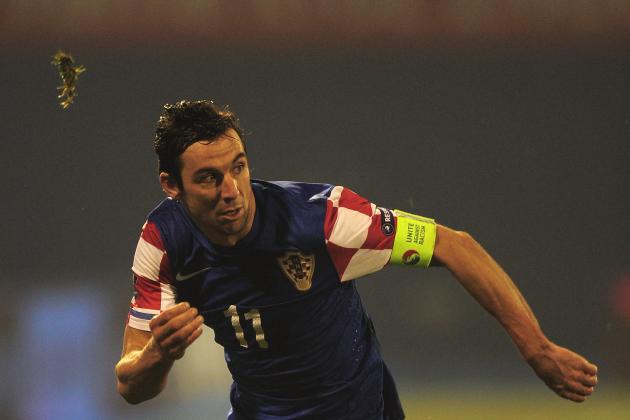 Jamie McDonald/Getty Images
Shakhtar full-back Darijo Srna
Darijo Srna has always been a full-back that's impressed me.
He's vastly experienced and versatile. Srna has 90 caps for Croatia and has been with Shakhtar Donetsk since 2003.
His dead-ball ability and wing play make him a desirable asset for any team.
Srna isn't a player who would be considered a "risky" signing.
I'd say he's a better bet to play wide right than Jordan Henderson and I reckon Craig Bellamy is more of a striker than a winger, so the gap is there for Liverpool if Srna is on their radar.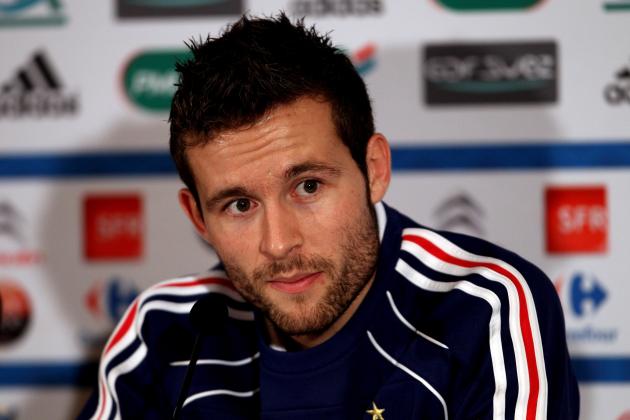 Scott Heavey/Getty Images
Newcastle midfielder Yohan Cabaye
Without being disrespectful to Newcastle, I couldn't believe it when Yohan Cabaye signed for them last summer.
He was leaving European football regulars Lille to join a team who had only recently regained their English Premier League standing, Newcastle.
Cabaye is what I'd call the complete midfielder.
The way he gets from box-to-box looks almost effortless. He's got great touch, vision and ability.
I'd go as far as to say that he's one of the best midfielders in the country, if not Europe.
I know that Liverpool have a lot of midfield players already, but Cabaye alongside Gerrard and Suarez is enough to have the mouths of the loyal Kop fans watering in anticipation.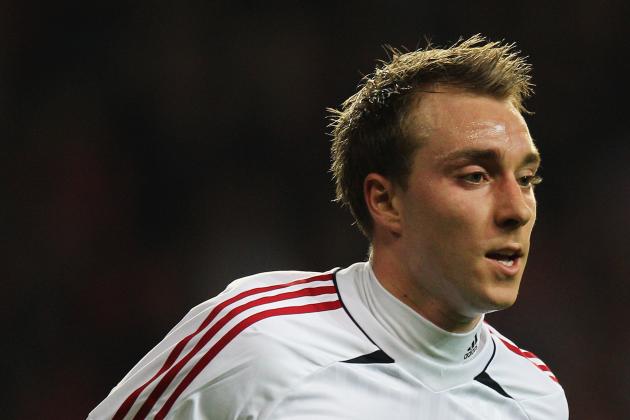 Dean Mouhtaropoulos/Getty Images
Danish protege Christian Eriksen
Christian Eriksen is the latest in a long line of youngsters from what seems to be a never-ending conveyor belt of talent at Ajax.
The remarkable thing is that he's only 20 years of age, but he's already being scouted by clubs like Manchester United, Chelsea and Real Madrid to name just a few.
To show you just how highly he's thought of, after he was named the Dutch Young Player of the Year award in 2011, one of the greatest players in history, Johan Cruyff said:
"Christian Eriksen is a deserved winner, but also a player I really like with all my heart. This prize is just the beginning, a stimulus to get the maximum out of his career. The talent is there, the recognition also; now it is up to the player himself. He is a typical product of the Danish school. You can compare him with Brian and Michael Laudrup."
Being brutally honest, Ajax are no longer the force that they once were in European football, so if Eriksen is ambitious, he's going to have to move away from the Amsterdam Arena.
Where he'll end up is anyone's guess, but this talented youngster seems destined to go to the top.
When faced with joining Chelsea or Ajax in his early teens, Eriksen chose Ajax because of their track record handing opportunities to younger players.
That shows me that Eriksen is more concerned with playing football than earning a huge pay packet and he deserves tremendous credit.
Liverpool could do a lot worse than pick up this young starlet from under the noses of their rivals and could build their future around him.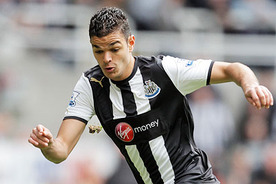 Newcastle's Hatem Ben Arfa (Image courtesy of www.guardian.co.uk)
Throughout recent history, France have always been blessed with precocious, talented young footballers.
Hatem Ben Arfa is the latest in a long line of players who have been blessed with all the skill and ability in the world.
His form for Newcastle toward the end of the season was scintillating at times and he may well have scored one of the best goals that the Geordie faithful have seen in a long, long time.
I think that Liverpool should have tried to sign him last summer instead of going for Stewart Downing, but that's just my opinion.
Ben Arfa is pacy, tricky, skilful and most importantly, he's got something Downing hasn't: end product.
He can create and score goals, which are two things that Brendan Rodgers' teams are known for.
A player like Ben Arfa would be a tailor-made signing for Brendan Rodgers, and Liverpool, to state their intent ahead of the new season.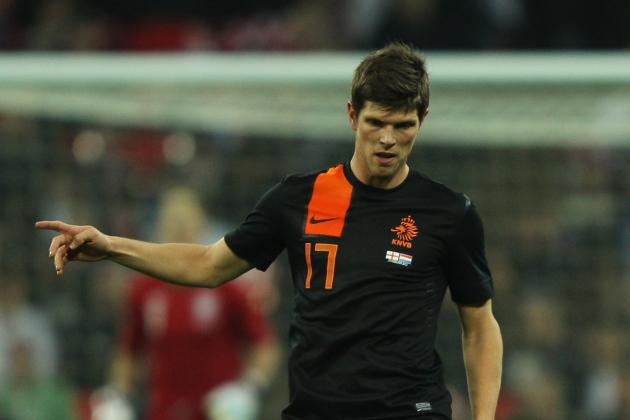 David Rogers/Getty Images
Schalke striker Klaas-Jan Huntelaar
Statistically, Klaas-Jan Huntelaar is the most prolific Dutch striker of his generation.
Since 2004, Huntelaar has played 239 matches at club level and scored 161 goals.
That's a frightening record when you think about it.
He's scored goals wherever he's been and he's played at the highest level in Holland, Italy, Spain and Germany.
It's even scarier when you consider that he wasn't a regular starter at Real Madrid or AC Milan.
I've already gone through his record at club level, but his record for the Dutch national team is just as good.
He's got 31 goals in 53 games for the Oranje army.
Simply put, Huntelaar was born to score goals and if there was one thing Liverpool were crying out for last season, it was a goalscorer.
There's a proven "Klaas" act out there and his name is Huntelaar.