Novak Djokovic vs. Roger Federer: Previewing Men's French Open Semifinals Match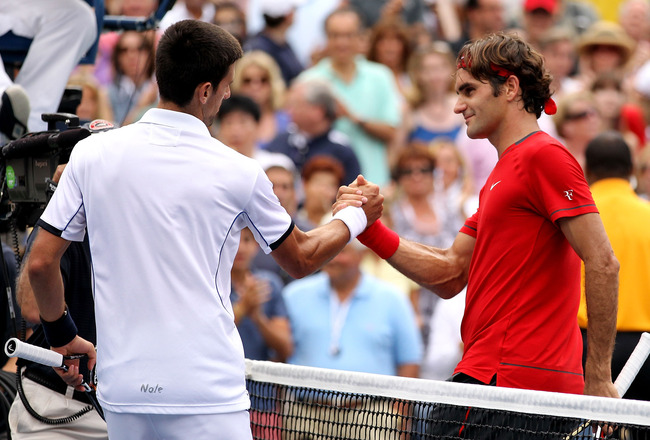 Al Bello/Getty Images
The semifinals of the 2012 French Open are set and I can't say that many people are surprised at who's playing in it.
No. 1 seed Novak Djokovic and No. 3 seed Roger Federer have long been some of the best men's tennis players in the world, and there's no question that this will be a great semifinal to watch.
With that said, here's a preview of this semifinal matchup.
History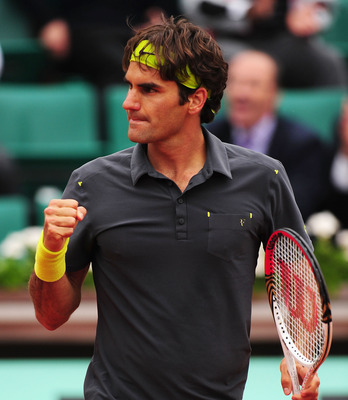 Mike Hewitt/Getty Images
Djokovic and Federer have met a total of 25 times on the court, with Federer winning 14 of them.
It's a rematch of a semifinal again at Roland Garros, as the pair met each other in last year's tournament with Federer winning 7-6 (5), 6-3, 3-6, 7-6 (5). The win also stopped Djokovic's 43-match winning streak.
The first time they met was at the 2007 Monte Carlo (played on clay), which Federer won 6-3, 2-6, 6-3.
They recently met in Rome, again on clay; this time Djokovic won 6-2, 7-6 (4).
Djokovic has won four of the last five majors, with the non-win coming at the 2011 French Open.
Djokovic Thus Far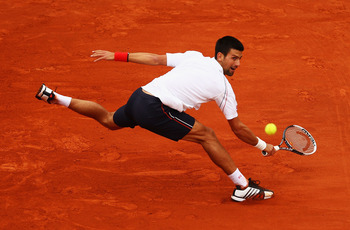 Clive Brunskill/Getty Images
For all intents and purposes, Djokovic should have been out of the tournament in the fourth round and in the quarterfinals.
The fourth round saw him fall in the first two sets to No. 22 seed Andreas Seppi 6-4, 7-6 (5). Then, Djokovic rebounded, winning the final three sets 6-3, 7-6 (8-6), 6-1.
As if that wasn't enough drama, the quarterfinals saw No. 5 seed Jo-Wilfried Tsonga get up 2-1 in the first three sets, losing the first set 6-1, before rebounding to win the next two sets 7-5, 7-5.
Then again, Djokovic pulled a rabbit out of his hat to win the fourth set tie-breaker 8-6, before dominating the fifth set to win 6-1.
The rest of the tournament was relatively easy for Djokovic as he won all nine sets he played in, with only his first set of the tournament going into a tiebreaker.
After that, Djokovic allowed a total of 17 set points in the first three rounds.
Federer Thus Far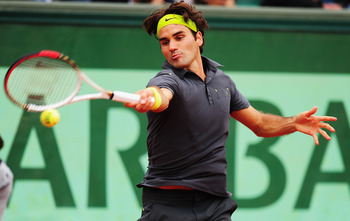 Mike Hewitt/Getty Images
Federer himself was put on the ropes in the quarterfinals as No. 9 seed Juan Martin del Potro had his way with Federer in the first two sets, winning 6-3, 7-6 (4).
But, after that, del Potro ran out of gas as Federer won the final three sets 6-2, 6-0, 6-3.
Prior to that, Federer dropped one set in each of the second, third and fourth rounds, but controlled those games throughout.
Overall, Federer gave up a total of 39 points through the first four rounds.
Prediction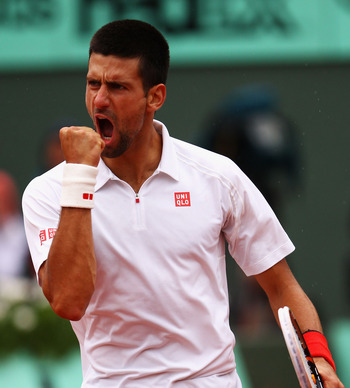 Clive Brunskill/Getty Images
Although Djokovic has struggled at times during the French Open, I still think he'll beat Federer mainly for redemption from last year's semifinal loss.
Djokovic has gone to two five-set wins in the last two rounds and should be able to adjust more easily if this match goes to five sets.
Federer will stay in it for a majority of the match, but by the time it gets to the fifth set, it will be all Djokovic.
Prediction
Djokovic in five sets.

Keep Reading