Su'a Cravens Commits to USC: Power Ranking the Best Positions for Him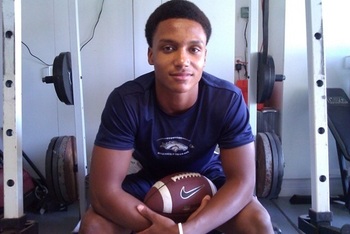 Scout.com
We're still within 24 hours of Su'a Cravens committing to USC, which was pretty much a called shot from the start. If you're a Trojans fan, you have to still be beaming from ear to ear about this news.
With Cravens being such an athletic and versatile player, he can play an array of positions in college for USC. Although he'll likely start out as a safety, don't be shocked if Cravens gets looks at several other positions.
For this read I'm just going to power rank the best long term positions for him and give where Cravens fits best at.
Su'a Cravens' Evaluation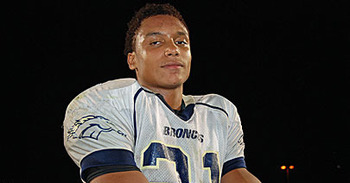 Rivals.com
Here's an excerpt from a story I wrote yesterday with some evaluation information of Cravens as a player:
From Vista Murrieta High School in Southern California, Cravens is a 6'1", 205-pounder that can play an array of positions.

Whether he is lined up as a free safety, strong safety, outside linebacker, running back or wide receiver, chances are that he is the best player on the field.

Cravens is an outstanding athlete that also has great play strength, speed, quickness, agility, natural playing instincts and play-making ability.

...Cravens could also grow into an OLB and be a Dion Bailey type of player for Monte Kiffin on defense, where he plays both safety and outside 'backer in certain packages.
As you can read, Cravens is a player with good size, athleticism and a versatile skill set that projects to several positions.
5. CB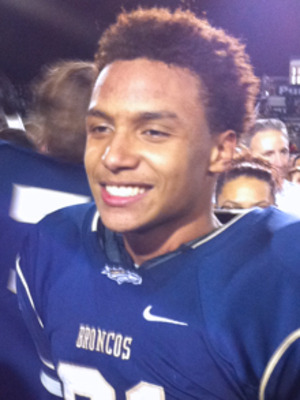 Scout.com
This is a bit of a long shot, but Cravens is so athletic that he can play some boundary cornerback for a defense.
His size at 6'1" would make him huge for a corner, he's strong to press and has the agility to mirror and copy receivers in their release.
Cravens has the speed to carry his man deep and can come out of transition with good quickness to plant, drive and close down on the ball. Plus, his ball skills would net him a good amount of interceptions.
4. WR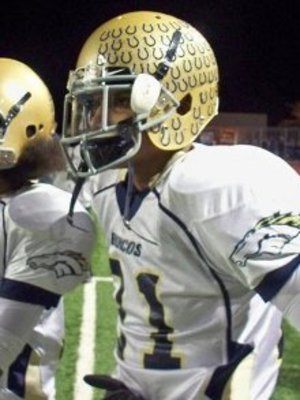 Scout.com
Cravens has excellent size at 6'1" to play the WR position.
He also already weighs 205 pounds and could be a physical force against press coverage.
He has the speed needed to be effective at the position and shows good ball skills. Cravens has a history of being productive with the ball in his hands on offense and if he were to become a WR, he could be a good one.
3. RB
247Sports.com
This may be the most intriguing position for Cravens on this list. He rushed for nearly 700 yards and 15 TDs as a part time RB as a junior.
Cravens increased his RB workload in the playoffs and added another four scores, while continuing to make plays on defense.
Cravens has great size for RB along with outstanding vision and natural run instincts. He has solid speed to reel off long runs, quickness to skate to the edges, great elusiveness and the run strength to pop tackles with power.
2. FS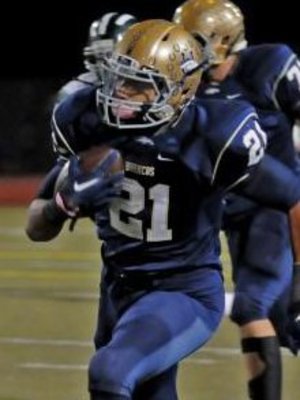 Scout.com
Cravens has the range, speed and ball skills to be a back-end defender that is responsible for deep thirds and halves.
He can also help in quarters coverage and of course in man. Using as a free safety would help a defense out due to several factors.
Cravens has excellent instincts and can help set coverages and back-end alignments. While also adjusting to shifts and motions allowing him to use his vision to decipher what's happening, then make a decision while using his talent to make a play.
1. SS-OLB-Rover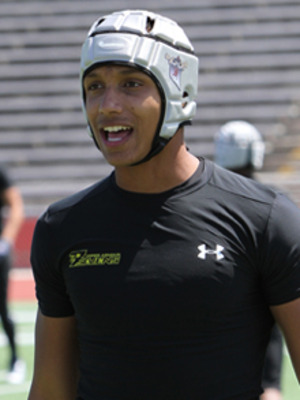 Scout.com
Cravens excels as best a versatile defender allowed to move around the field and use his instincts to combat plays.
Think in the mold of Troy Polamalu and how he's deployed all over the field with the Steelers.
Cravens really has a great feel for the game, shows excellent ability to quickly read and react vs. the run, attack the line of scrimmage and range to make stops.
Cravens easily has the athleticism, agility and short area quickness to cover TE's and RB's in man coverage.
A role like this would make him a standout.
Edwin Weathersby has worked in scouting/player personnel departments for three professional football teams, including the New York Giants, Cleveland Browns and the Las Vegas Gladiators of the Arena League. He spent a year evaluating prep prospects & writing specific recruiting and scouting content articles for Student Sports Football (now ESPN Rise-HS). A syndicated scout and writer, he's also contributed to WeAreSC.com, GatorBait.net and Diamonds in the Rough Inc., a College Football and NFL Draft magazine.
Keep Reading