Euro 2012: England to Meet Germany in Semifinals, According to Statistics Expert
June 7, 2012
Shaun Botterill/Getty Images
Today at Set Piece, we bring unexpected tidings of Euro 2012 joy for England—along with a dose of depressingly familiar reality.
The Three Lions, it would seem, are destined to reach the semifinals of Euro 2012. But once they get there, the usual suspects will send Roy Hodgson's boys home.
The predictions come courtesy of one Dr. Ian McHale of England's Salford University. Dr. McHale is a senior lecturer in statistics at Salford, and apparently quite the football fan.
From The Guardian:
After running a million computer simulations of the tournament, Dr Ian McHale … says the data suggests that England are the third best team at the championship—behind Spain and Germany—and that they will face Ireland in the quarter-finals before losing to Germany. France and Italy, meanwhile, are statistically unlikely to get out of the group stages.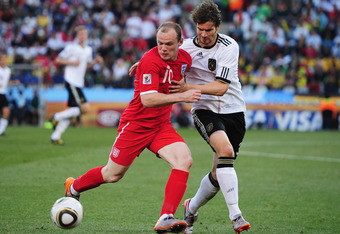 Clive Mason/Getty Images
So, England and Ireland in the quarterfinals, with England winning. Then, yet another loss to Germany in the semis.
The predictions are interesting, to say the least. Besides the part about Spain and Germany, Dr. McHale's forecast is likely to raise quite a few eyebrows.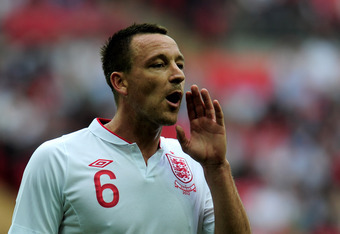 Shaun Botterill/Getty Images
France have gone 21 games without defeat after crushing Estonia 4-0 on Tuesday. The Irish, on the other hand, are generally considered outsiders, even among their own ranks.
Nonetheless, Dr. McHale has numbers behind his predictions. He says England have a 68 percent chance of advancing to the knockout stage and a seven percent chance of winning the entire tournament.
Dr. McHale gives Spain 12 percent odds to win Euro 2012.
Agree or not, the man's methods are fascinating. For more details (and there are plenty) on the process, be sure to check out the full article at The Guardian.