WWE: 7 Superstars in Need of a Change of Character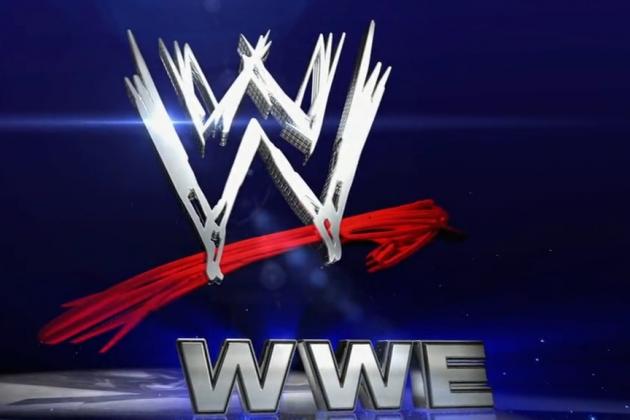 Image courtesy of wwe.com
It's easy for someone to get lost in the shuffle in WWE if they don't stand out. By the same token, some wrestlers at the top of the card are stale and need to freshen up a bit.
The sign of a great wrestler is often the ability to reinvent a persona to make sure they stay relevant to the audience and give the public a reason to invest in the character. There aren't too many men in WWE who have stale characters, but there are a few who I think would benefit from a change right now.
Let's look at the seven wrestlers who I think are in need of a change of character. A few of them haven't been featured regularly on the main shows, a couple are midcarders and a couple are main-eventers.
Feel free to leave your own suggestions in the comments section below!
Begin Slideshow

»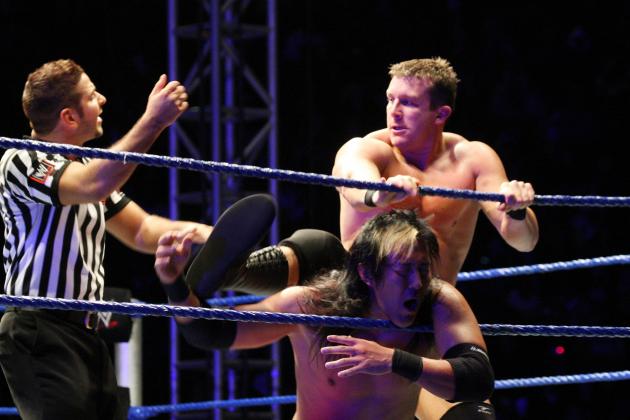 Gallo Images/Getty Images

WWE's second third-generation superstar, Ted DiBiase, is one guy who I think has just been sort of lost in the shuffle since Legacy disintegrated.
Ted has all the potential in the world, but I just don't think he's been able to connect with the audience. He can go in the ring, his promos are decent and he has a great look, so I don't know exactly why it has not been working for him.
He's out with injury at the moment, which has hopefully given him the chance to come up with fresh ideas—I don't think that being given the "Million Dollar Man Junior" gimmick helped him a couple of years ago.
Being honest, I think Ted's current theme music is just awful. Surely WWE can come up with something better for him?
The lyrics of his song should be: "I come from money, I come from class, give me a new theme song, 'cos this one's crap."
Nothing about Ted's character makes you want to invest in him. I think WWE missed the boat with Ted when he came back from filming The Marine 2. Right then, they should have taken advantage of the opportunity to turn him babyface and given him the chance to see how far he could go.
Instead, WWE slowly turned Randy Orton into a babyface with tremendous results.
I'm not saying Ted would be in Randy's spot, but he'd probably be a lot further on in his career than he is now.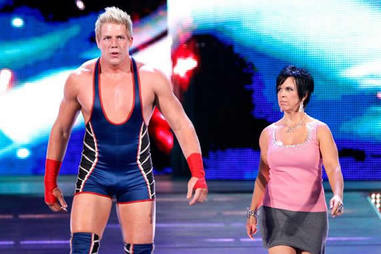 Image courtesy of wwe.com
Jack Swagger needs something to kick-start his career, and the best way to do it would be to update his current gimmick.
Just two short years ago, Jack Swagger was World Heavyweight champion. Since then, he's jobbed out to pretty much everyone on the WWE roster.
In January 2011, Marc Middleton from Wrestlenewz.com reported that:
There is a bit of heat on SmackDown Superstar Jack Swagger because WWE officials feel that Swagger got too big-headed while being pushed last year. Swagger had began to get a reputation for being too cocky backstage and rubbed certain people the wrong way.

The source notes that Swagger's behavior backstage has been improving and WWE officials have taken notice but they don't want to let him off the hook without learning a lesson.
That report is 18 months old. Swagger has surely learned his lesson now. He puts on consistently good matches with almost anyone on the roster and works his ass off in the ring.
Like I said with Ted DiBiase, WWE have already missed the perfect opportunity to turn Swagger babyface (if that's the route they want to go down).
Last year, Swagger was reduced to a role as Michael Cole's "trainer" for his WrestleMania match with Jerry Lawler.
Yes, you read that correctly. A former world champion "training" an announcer for a WrestleMania match.
During that entire run, Cole belittled Swagger so WWE had the chance to capitalize on it and turn Swagger babyface, but they decided against it.
I just think that Swagger's current gimmick is too damaged for him to make any significant impact with it again in future.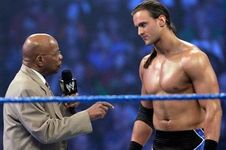 Image courtesy of bleacherreport.com
When he debuted in 2009, Drew McIntyre was given a huge rub when Vince McMahon proclaimed him to be the future of the WWE and dubbed him as "The Chosen One."
I might be a little bit biased towards my fellow Scotsman, but I think Drew's got the total package.
He's only in his mid-20s, however, he's already been wrestling for 10 years.
Reports surfaced in 2010 (thanks to WrestlingNewsArena.com via F4WOnline.com) that Drew had huge backstage heat on him and that other wrestlers felt that his in-ring work didn't warrant the push he was getting.
I don't know how much stock you can put into those reports, because most wrestlers are out for themselves and they'll step over whoever they can to get higher on the card.
Since then, much like Swagger, McIntyre has been used sparingly, if at all, on TV and I feel as though he could do with freshening up his gimmick.
In February this year, it seemed like WWE was going to give Drew a makeover of sorts when reports broke (via WrestlingNewsSource.com) of him being given a "playboy" gimmick.
We never saw any evidence of that on TV and we've seen Drew on a national stage just twice since then.
Drew is still young enough to be given another chance to get over and, with his previous experiences behind him, maybe he'll appreciate the opportunity a little bit more this time.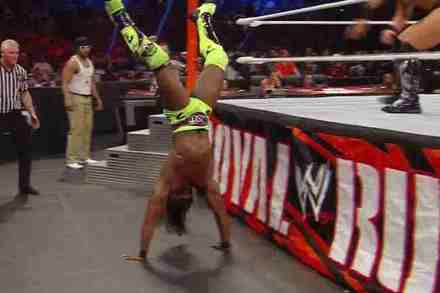 Image courtesy of wwe.com
Ever since his debut, Kofi Kingston has been a high-flying, energetic fan-favorite.
He's over with the crowd, but with his current gimmick, it seems like Kofi is destined to be stuck in the midcard.
I mentioned the other day that Kofi's only ever been given one shot to make it at a higher level and because of one botched spot with an RKO, he's pretty much been back in the midcard ever since.
In a rare on-screen promo earlier this year before the Elimination Chamber PPV, which you can check out here (via YouTube), Kofi said:
I have been overlooked for far too long. I might walk in as an afterthought, but I just might walk out of the Elimination Chamber as the WWE Champion.
Kofi continues to get overlooked and I don't think he gets the credit that he deserves for his excellent in-ring work.
The best way to change his character up would be to let him be more aggressive and give him time on the mic.
Hell, WWE could even turn him heel if they wanted to, they've got the perfect storyline set up with R-Truth's imaginary friend, Little Jimmy.
Just have Kofi snap at having to tag with someone that's crazy and lay him out with "Trouble in Paradise."
Would it work? I'm not sure, but he definitely needs to change something if he's to escape from midcard purgatory.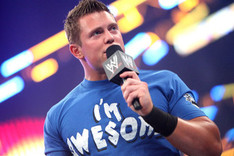 Image courtesy of wwe.com
The Miz has been a heel since his in-ring debut several years ago.
A lot of people out there don't like Miz. They think that he's annoying, condescending and he can't work in the ring.
To those people, I'd ask you to look at his in-ring work from 2007 and look at his in-ring work now.
The Miz is probably the last superstar that's made the traditional transition up the ranks in WWE from tag-team champion to midcard champion to WWE champion.
He's charismatic, marketable and his in-ring work is as good as, if not better than, John Cena's, and he's the face of the company.
Miz has been blamed for the poor Survivor Series buy-rates in 2011, but it's unfair to blame one man for that.
Right now, he's filming the latest version of WWE's The Marine franchise, so WWE clearly still has some sort of faith in him, but something needs to change.
I think that, in time, Miz can become a tremendous main-event babyface in WWE. I just hope that WWE doesn't pull the trigger on any babyface turn too soon.
It's important to build to it so that when it does happen, Miz is rocketed back towards the top of the WWE card.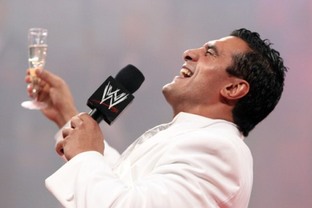 Image courtesy of wwe.com
The Mexican aristocrat, Alberto Del Rio, is going to celebrate his second year on the main WWE roster in August.
Del Rio got a strong initial push from WWE, winning the Royal Rumble in 2011, appearing in a title match at WrestleMania 27 and winning the Raw Money in the Bank match in July last year.
For whatever reason, WWE always had Alberto in position to win the title, but it never came to fruition.
At SummerSlam last year, they pulled the trigger on him and he successfully cashed in his Money in the Bank briefcase to win the WWE Title.
Del Rio exchanged victories with John Cena over the title before finally losing it in November last year to CM Punk.
Regardless of how hard WWE pushes Del Rio, he just doesn't seem to draw any kind of response from the crowd.
I think that most of the heat that's generated for Del Rio comes from his ring announcer Ricardo Rodriguez.
His gimmick just doesn't seem to have caught on, and to me, he doesn't seem like a main-eventer, regardless of how good his in-ring skills are.
I don't know if a babyface turn would work for Alberto. I'd maybe remove Ricardo from the situation to see if del Rio can draw heat on his own.
If not, then it's back to the drawing board Berto!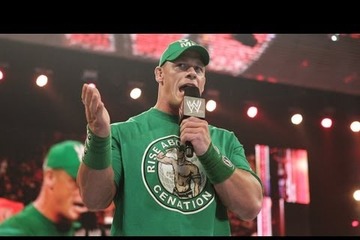 Image courtesy of wwe.com
John Cena has been the face of the company for seven years now and in that time, he's pretty much stuck to the same gimmick.
Now, I'm not one of the Cena "haters," but I do think John's character has become as stale as it's ever been.
Whenever he comes out on Raw, we get the same promo from him about how "someone's abusing their power" or "I'll overcome the odds and make you proud of me." You know the ones.
The changes I'd make to Cena's character are just small things to make him feel fresher.
I'd make him look vulnerable at times, like he isn't Superman. Let me give you an example. Two weeks ago, Cena got knocked out by Big Show.
This week, he comes back all smiles and full of fat jokes. It takes away all of the work that WWE has done by trying to make his opponent look strong.
I'd also have John change up his promos from time to time.
Too often we see the happy-go-lucky, nothing-bothers-me attitude from Cena, which is fine for what it is, as long as they leave the toilet humour and jackass behaviour behind the curtain.
For example, when John came back this week, I'd have had him come out and cut an angry promo on the Big Show. You know, face full of rage and anger with no jokes. Make it seem as if it matters to him.
If it looks like it matters to Cena, more fans will buy into it and invest in the storylines he's involved in.
With his current character, it makes it very hard to believe that anyone can beat him.
I'm not blaming John for that, because it isn't his fault his character's that way, it's also down to creative and the McMahons.
A fresh John Cena would be good for live audiences, TV viewers and I think John would benefit from it too.