Natalie Coughlin: 5 Questions with the US Olympic Swimming Superstar
June 22, 2012

Ronald Martinez/Getty Images
By the time she's swum her final lap, Natalie Coughlin could well go down as the greatest female Olympian in American history.
She already holds the record for most medals won by an American woman at one Olympiad—six, set four years ago in Beijing—and is just one medal shy of the U.S. female career mark.
Yet, so much of Coughlin's history making has gone undetected by the casual fan, her career a seeming casualty of the all-consuming Michael Phelps media vortex.
So we gladly did our little part to help set things right, picking the brain of this under-appreciated swimming legend in advance of her third Olympic Games.
Special thanks to Natalie's sponsor, TRX. Visit the TRX website to check out their stable of cutting edge workout equipment. Pending a bit of good fortune, you can even win a chance to work out with Natalie.
1. Swimming has always been a young woman's game, but with the success of Dara Torres and now Janet Evans' comeback attempt, the ground is shifting, at least a little bit. Do you ever see yourself swimming into your 30s or even 40s? Or is London the last dip?
I really am not sure. I'll continue to be athletic. My focus is definitely this summer and then I'll re-evaluate where swimming is in my life. I'm not saying I'm going to retire 100 percent and I'm not saying I'm not.
I think the reason people—women and men—are swimming older and older is just because of the opportunities that we have. We've been able, in the recent years, to pay the bills and still be athletic. I think it's more about opportunity than anything.
You took time off after 2008, at the very least are you thinking about taking 2013 off before deciding on your future?
Definitely. No matter what, I'm not going to be swimming next year.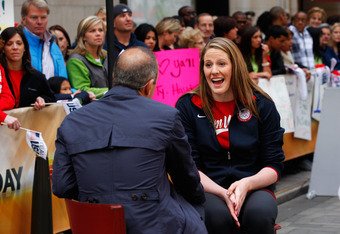 Jeff Zelevansky/Getty Images
2. It seems 17-year-old Missy Franklin is poised to be the breakout star of these Games. What's your advice for her? What do you wish someone had told you 12 years ago?
I mean 12 years ago I was in a much different place than I am now and that Missy is now.
I'm extremely proud of her for making the decision to swim in college. That's a very mature decision and one that will help extend her career.
If she is someone who wants to swim for another 10-plus years, swimming in college is essential because it takes some of the pressure off her personally and it makes her a part of the team—something that you really don't get in swimming, which is an individual sport.
...
I had the opportunity to go pro after my sophomore year and I weighed the decision and weighed my opportunities and chose to stay in college, which I think is the reason I'm still swimming today.
3. I've always wondered: What's the dynamic like on an Olympic swimming team? With everyone training in different places with different coaches, does it have a team feel?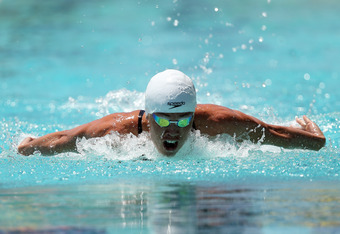 Ezra Shaw/Getty Images
You know, you would be surprised. It really does [feel like a team] because the swimming community is such a small community.
We have really grown up with one another. We all go to the same meets. We see each other throughout the year and we get really close just because you're in training camp for so long. Everyone is bored out of their minds together and you really get to know one another.
We are as much of a team as you could imagine in an individual sport. I think, for the most part, people get along. It's interesting when you're teammates are your biggest competition how well you can get along.
4. Did you ever have a swimming rival that you truly didn't like? Just straight up personal animosity?
Oh definitely.
I wish I hated all my competitors because it makes it a lot easier to compete against them.
I've been lucky where I've really gotten along well with my competitors, but there are few I could imagine—and I'm not going to name names—that just, you know, get under your skin. But that has only been motivating for me.
The times where my competitors have pissed me off, I've swum out of my mind. [Laughs]
5. What's the most overrated part of the Olympic experience?
[Laughs]
Overrated?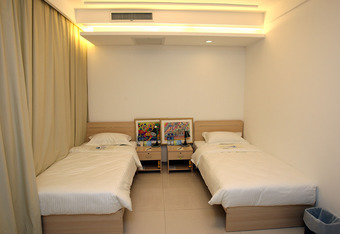 Handout/Getty Images
Probably the [Athlete's] Village. The Village is pretty incredible just in term of people watching and everything like that. But the accommodations are very sparse.
It's four white walls and the bed is too small, even for me. And I'm only 5'8".
They are definitely spartan accommodations. I feel really badly for our basketball athletes because those beds are tiny.