Spurs vs. Thunder: Oklahoma City Will Control Western Conference for Next Decade
June 7, 2012

Ronald Martinez/Getty Images
It took all of 14 years, but the Oklahoma City Thunder finally wrestled the Western Conference away from the Dallas Mavericks, Los Angeles Lakers and San Antonio Spurs.
Many a team have tried, but the last time a squad other than Dallas, LA or San Antonio won the West was all the way back in 1998 when Karl Malone was still mailing it home with the help of John Stockton.
But last night everything changed and the new sheriffs in town are going absolutely nowhere.
The Thunder put away the Spurs in six games after knocking off both the Lakers and Mavericks this postseason. That old saying "you have to beat the best to be the best" took new meaning for OKC as they steamrolled all three of the teams that have controlled the West for over a decade.
Now it is theirs for the foreseeable future.
Led by 23-year-olds Kevin Durant and Mars Blackmon, I mean Russell Westbrook—come on, enough is enough already...
Via @BleacherReport: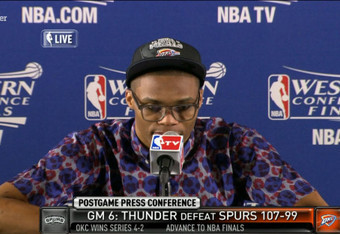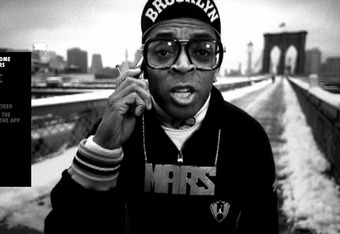 ...the Thunder are built to last.
GM Sam Presti has already locked up his two star players and a majority of the key role players outside of James Harden. While the former ASU star will eventually command his money (he's under contract through 2014 with a qualifying offer in the final season), why would he want to go anywhere else?
Down to 2-0 to the mighty Spurs, Oklahoma City never blinked and went on a four-game tear that finally landed them in the NBA Finals. 
Even if they don't bring back a title this season, they're hands-down the best team in the West. LA and San Antonio are old, there is no other way around it. And Dallas, while gearing up for a dangerous run in free agency, could very well miss and be stuck with a mediocre squad.
The three most dangerous teams with any youth in the West are the LA Clippers, Memphis Grizzlies and Denver Nuggets, and only the Clippers should pose any real threat in the immediate future.
It took a long time for a team to dethrone LA, Dallas and San Antonio, and it'll be a long time before anyone truly dethrones the Thunder. 
Last night, the West was won for this season, but in reality it was won for the next decade. All roads to the NBA Finals in the West will run through Oklahoma City for the foreseeable future.