WWE Rumors: Triple H, Brock Lesnar, Chris Jericho and Thursday's Top WWE News
June 7, 2012

Michael N. Todaro/Getty Images
On Wednesday, we talked about the overreaction from the WWE crew to certain events. Specifically, the ratings patterns that occur on RAW. While pay-per-view should be the focus, all that seems to matter now is the number of eyeballs watching on Monday night. 
Pay-per-view always gets the short end of the stick in wrestling today. For whatever reason companies have lost sight of the fact that bringing in revenue through a pay-only show is smarter than a licensing fee for a show. 
We will have plenty of talk about that particular situation in our topics today, with thoughts on what it all means and why it is being done. 
Here are the news, notes and information you need to know for this Thursday from the wacky world of WWE. 
TRIPLE H SHOWING UP AT NO WAY OUT
In a surprise move, WWE announced that Triple H would be appearing at No Way Out to address the Brock Lesnar situation. At least the news came out with one week to go before the show, so people might actually be more intrigued to buy it, but it is a curious way to handle the storyline. 
Question on Everybody's Mind: Why is WWE doing this on pay-per-view?
Our Take: If it is simply a matter of trying to sell more shows, it is probably not going to work the way WWE hopes. Fans don't spend $45 to hear an announcement; they want action and wrestling. An announcement should be done on RAW to build to a pay-per-view.
Hype Meter: 5 out of 5 Motorhead Songs
When WWE makes an announcement like this on the Internet, you know that they just thought up the idea and have no clear plan in place. Since it is Triple H, it will probably be a good segment. It is just very curious to be handling it in this manner. 
Deeper Dive
Triple H Coming to No Way Out (WWE.com)
------------------------------------------------------------
BROCK LESNAR KEEPS PLAYING EVERYONE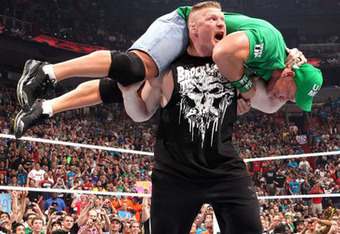 After Triple H's appearance at No Way Out was announced, a lot of chatter started up about Brock Lesnar. Why would Triple H just show up randomly unless something was up with Lesnar? A lot of things don't make sense right now. 
Question on Everybody's Mind: What is Lesnar's game right now?
Our Take: It is the same now as it ever was—to make the most money from wherever he can. If Lesnar smells an opportunity to play WWE—or UFC, for that matter—he is going to do it. I don't think the match with Triple H at SummerSlam is off, but with Lesnar, you never really know anything. 
Hype Meter: 5 out of 5 Mind Games
If there is a better manipulator in the world of pro wrestling and mixed martial arts than Lesnar, I would like to meet him. He knows exactly what he is doing; he is not a stupid man. He is unusual, but very calculated in all that he does. 
Deeper Dive
Latest on Lesnar and WWE (Figure Four Wrestling h/t NoDQ)
-----------------------------------------------------------------
CHRIS JERICHO BRAZIL INCIDENT REPORT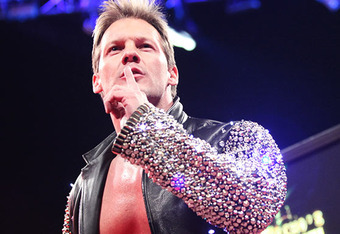 It was two weeks ago when Jericho had the incident in Brazil that led to his current 30-day suspension. New details on what exactly happened during the event. He reportedly did what he did to the flag at the beginning of the match with CM Punk, wrestled for a few minutes, then was asked to apologize by John Laurinaitis. 
Question on Everybody's Mind: Was Jericho's suspension really warranted?
Our Take: It all depends on how you look at it. As a pure wrestling heel move, it is far from the worst thing we have ever seen. As a public relations incident, it is a nightmare. I can see both sides of the coin, but no one knows what WWE was hearing from other sources. 
Hype Meter: 4 out of 5 Walls of Jericho
Say this for Jericho, he certainly knows how to find the lighter side of a bad situation. For example, his Twitter profile says that he is "proudly waving the flag for WWE." How do you beat that kind of wit?
Deeper Dive
Details on Jericho in Brazil (Wrestling Observer Newsletter h/t NoDQ)
----------------------------------------------------------------------
SHAWN MICHAELS GETTING HIS OWN EPISODE OF RAW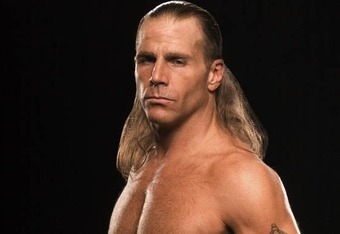 In a move that is long overdue in my opinion—and I am an unabashed HBK apologist—Shawn Michaels is going to be the star of a special edition of RAW on August 6. Unsurprisingly, the show will take place from San Antonio, Texas. 
Question on Everybody's Mind: Will these gimmick shows work?
Our Take: WWE tried it with Rock on his birthday last year. That show had good moments, but it brought everything to a standstill. Doing it this time, so close to SummerSlam, is certainly unusual. 
Hype Meter: 5 out of 5 Reasons HBK is Awesome
I am going to take off my analytical hate for just one week to love the show, no matter what. Seriously, how do you not want to see HBK every single week? 
Deeper Dive
News on HBK Appreciation Night (Wrestle Zone)
-------------------------------------------------------------------
Check back for more on the WWE as it comes, and check out Bleacher Report's Wrestling Page to get your fill of the WWE. For more WWE talk, check out Ring Rust Radio for all of the hot topics you just can't miss.