Los Angeles Dodgers: 5 Reasons Kenley Jansen Will Never Give Up Closer Role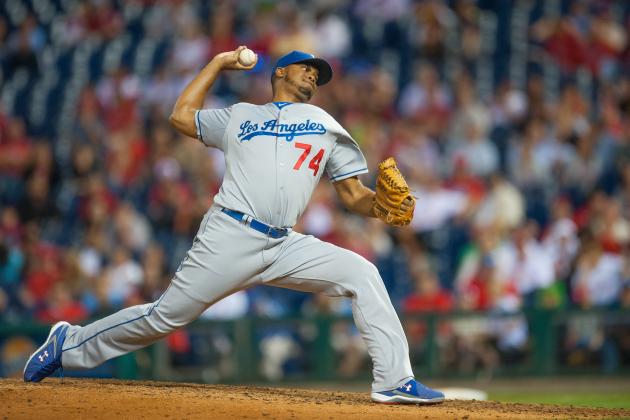 Rob Tringali/Getty Images

I've been weary of having Kenley Jansen fulfill the Dodgers' closer role.
My arguments were that he doesn't have enough experience (being that he was drafted as a catcher and converted into a pitcher in the minor leagues 2009) and that he was too young to retain his composure in tight or high-pressure games.
The 24-year-old reliever from Curaçao has proven me wrong and exhibited the attributes necessary to come up in the clutch with his performance this week against the Phillies, a team that the Dodgers may see later in the playoffs.
While Jansen still has a few things to prove, especially in the postseason, it looks like he won't be giving up the closer role any time soon.
Here's why.
Begin Slideshow

»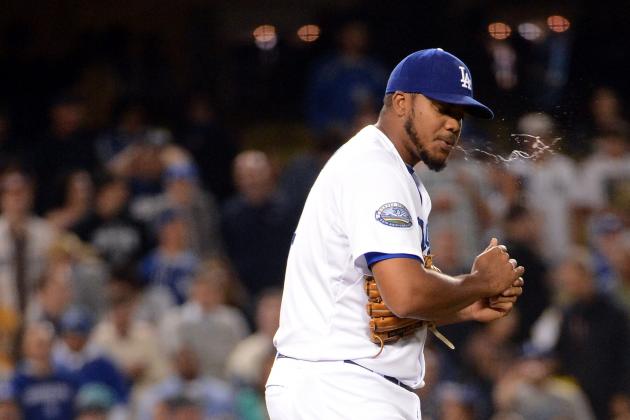 Harry How/Getty Images

Listed at 6'5", 257 pounds, Jansen's physical stature makes him the Dodgers' most dominant reliever.
His height gives him an intimidation factor for opposing hitters that makes his 92-94 MPH fastball more daunting then it would be from the arm of an average pitcher.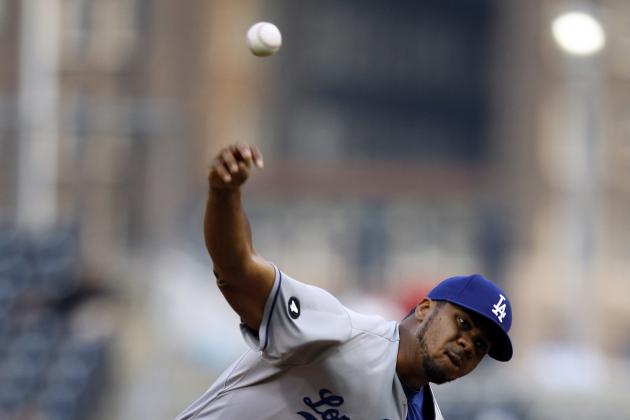 Justin K. Aller/Getty Images

As mentioned, Jansen's fastball hits somewhere around 92-94 on the gun, which isn't particularly impressive for a closer, but he has terrific ball movement on his cutter.
Opposing hitters are often made a fool as they are baffled by the late movement of his cut fastball, which he seems to perfectly mix in with his four-seam fastball.
Jansen doesn't have overwhelming off-speed pitches (he rarely throws his only off-speed pitch, a slider) but has great late movement on his cut fastball that keeps hitters guessing.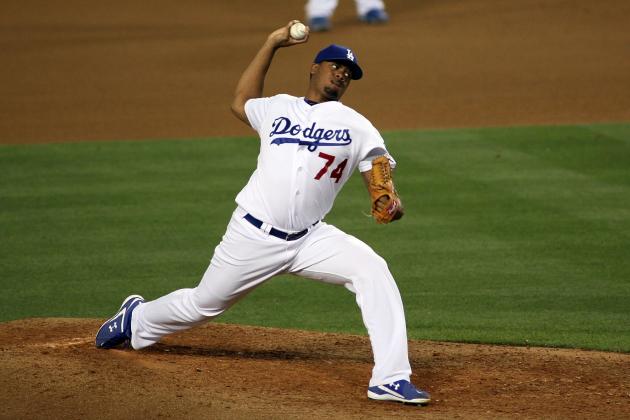 Jeff Golden/Getty Images

Jansen may have only been a major league pitcher for three years, but he has good command of the strike zone, which is backed up by his 4.3 strikeout-to-walk ratio.
In his 27 appearances this season, he has only walked 10 batters with opposing teams hitting a mere .146 off him.
In addition to his good command of the strike zone, the Dodgers catchers and coaching staff have done a good job isolating which of his pitches are effective when pitched in a given location.
Jansen consistently works a high fastball in the same location (inside on righties, outside on lefties), and rarely misses with it.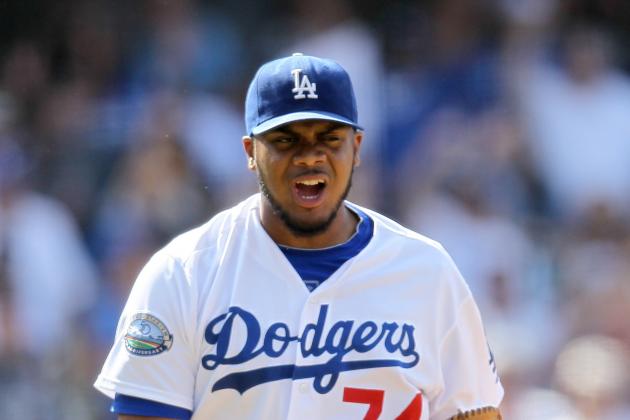 Stephen Dunn/Getty Images

He may have only recently been converted into a pitcher, but Jansen maintains great composure on the mound, especially given his young age at 24.
While he has filled in as the Dodgers' closer before, this is his first season fulfilling the important role for an extended period of time. While he has blown three saves, he has record nine successful saves and had seven holds as a middle reliever when Javy Guerra was closer.
His composure will be tested when it comes down to the wire in big playoff games, but he has kept his poise so far in the regular season and has given the Dodgers a reason to trust him as the season progresses and into the postseason.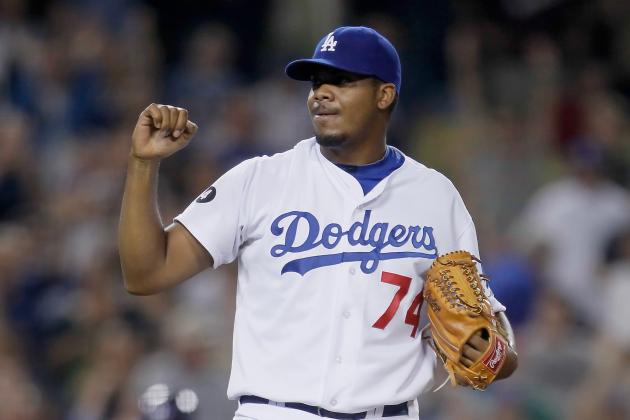 Jeff Gross/Getty Images

Jansen's performance on the road against the Phillies this week was very impressive and gave the Dodgers some defining wins.
The Dodgers' offense came from behind in all three games and Jansen was able to shut down the Phillies with their intense home crowd (avg. attendance: 44,500) cheering them on.
In the third game of the series, Jansen was able to bear down and get the save after allowing a wild pitch and a run-scoring double.
After allowing the run, Jansen rebounded by striking out the next batter.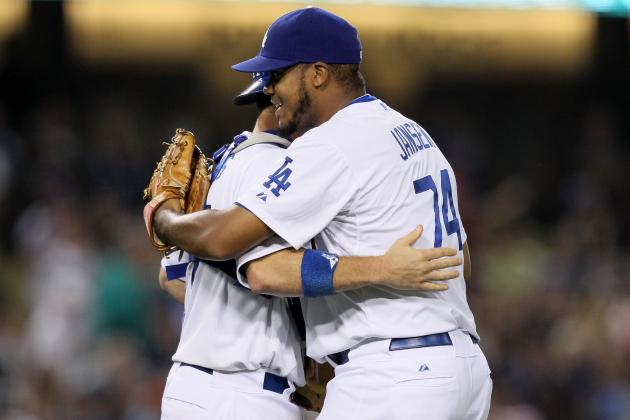 Stephen Dunn/Getty Images

Jansen is still a young player and could use a few more years of experience before the Dodgers can get overly excited about him, but his performance as of late has been impressive.
He's no Eric Gagne, but he gets the job done.
Jansen's cut fastball isn't quite at the caliber of legendary closer Mariano Rivera, but it has a slight resemblance with its late-breaking action.
That pitch, in combination with the aforementioned attributes, should see Jansen in the Dodgers role for quite some time.