L.A. Lakers: 8 Veteran Free Agents to Target Before Next Season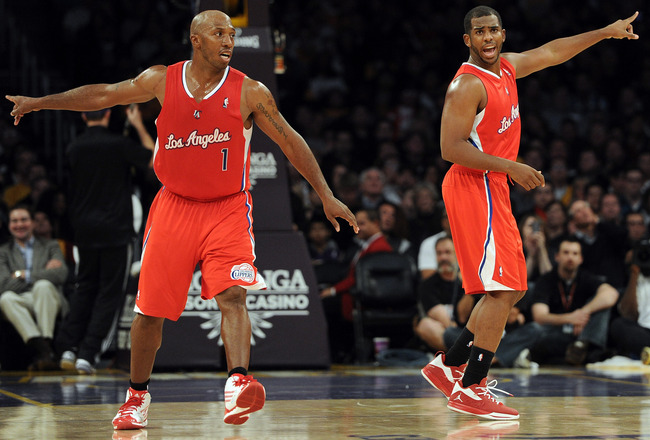 Harry How/Getty Images
The 2012 NBA season was highlighted by three disappointing facts: the Lakers struggle at the point, are dismal from distance and just can't keep up with their younger opponents. Time to find a true facilitator, three-point shooter and add some much needed athleticism.
The question is, who will they target?
With a free agent class filled with talent and a salary cap that's as thin as any, the Lakers' options are limited. Nevertheless, drastic changes could be on the way. Here are eight veterans who could contribute to that necessary alteration.
Chauncey Billups, UFA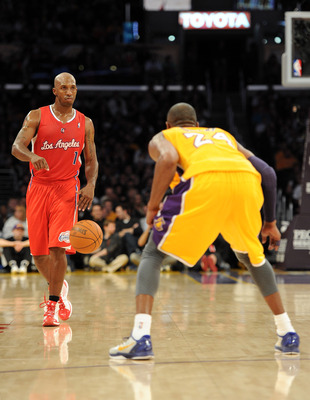 Harry How/Getty Images
Position: Point Guard
Age: 35
Height & Weight: 6'3" & 210 pounds
Chauncey Billups is a proven winner with a championship pedigree and history of making big shots. He's also a stout defender who has held his own against the NBA's elite for 15 years.
The Los Angeles Lakers currently have two needs that outweigh any other target or desire. Those needs, of course, are at the point and on the perimeter, where they lack any semblance of a reliable three-point shooter. Billups eliminates both of those needs.
The hurdle here will be landing Billups, who could be in high demand. He will be 36-years-old at the start of the 2012-13 season and is coming off of a severe achilles injury. However, the cost may be a bit closer to L.A.'s price range.
Season Averages: 30.4 MPG—16.10 PER—15.0 PPG—4.0 APG—2.5 RPG—38.4 3PT%
Aaron Brooks, RFA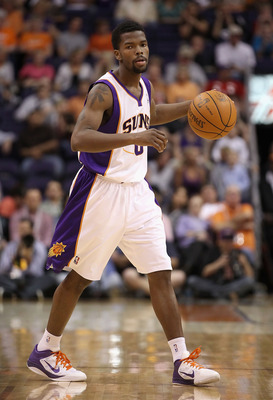 Christian Petersen/Getty Images
Position: Point Guard
Age: 27
Height & Weight: 6'0" & 161 pounds
Aaron Brooks is not a true facilitator but is a true competitor and an equally prolific scorer. The question is, would he really offer the Lakers anything different than Ramon Sessions?
To be brief, no. He would not. But he would be an upgrade over Steve Blake and offer the Lakers some much needed athleticism in the back court.
2011 Season Averages: 22.4 MPG—13.20 PER—10.7 PPG—3.9 APG—1.3 RPG
Derek Fisher, UFA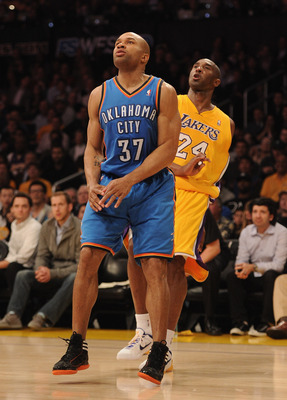 Harry How/Getty Images
Position: Point Guard
Age: 37
Height & Weight: 6'1" & 210 pounds
Why not?
If the Los Angeles Lakers are unable to sign an upgrade at the point, why not upgrade over Steve Blake? At least placate Kobe Bryant a bit and raise his overall level of happiness. You know, for the sake of preserving the old days.
Season Averages: 23.9 MPG—8.02 PER—5.6 PPG—2.7 APG—1.9 RPG—0.8 SPG
Alonzo Gee, UFA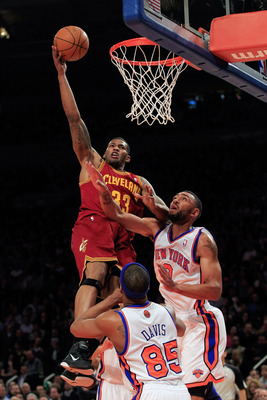 Chris Trotman/Getty Images
Position: Small Forward
Age: 25
Height & Weight: 6'6" & 219 pounds
As future signings on this list will show, the Lakers are in desperate need of some young legs in their rotation. They've been outplayed on a consistent basis over the past two seasons due to a pure inability to defend their more athletic opponents.
While Alonzo Gee may fall out of the Lakers' price zone, he is an ideal fit for the Lakers' needs considering the potential absence of both Devin Ebanks and Matt Barnes.
Gee is an above-average defender with responsible scoring tendencies. He's also a solid athlete who finishes well around the basket. His versatility to play both the 2 or 3 is something needed in Los Angeles and welcomed by Mike Brown.
Season Averages: 29.0 MPG—13.23 PER—10.6 PPG—5.1 RPG—1.8 APG —1.3 SPG
Kenyon Martin, UFA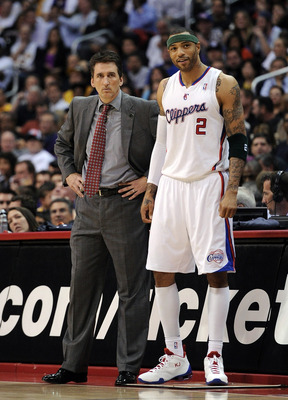 Harry How/Getty Images
Position: Power Forward
Age: 34
Height & Weight: 6'9" & 240 pounds
The Los Angeles Lakers are poised to take a major blow to their defensive unit as Matt Barnes enters free agency. To ease the burden and improve the quality of their defense, the Lakers' best case scenario would be to find a player who will sign for $2.5 million or less.
Fortunately for L.A., long-time foe Kenyon Martin is available on the free agent market.
Although Martin would not necessarily aid the Lakers' perimeter defense, he'd add a last line of defense on the interior that Pau Gasol often fails to provide. He'd also offer a mental and physical toughness that Andrew Bynum often fails to maintain.
This may be a long shot, but it's a signing that Los Angeles must consider.
Season Averages: 22.4 MPG—9.93 PER—5.2 PPG—4.3 RPG—1.0 BPG—1.0 SPG
Andre Miller, UFA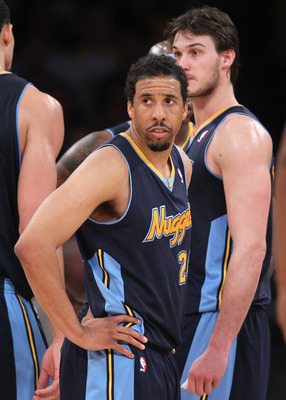 Jeff Gross/Getty Images
Position: Point Guard
Age: 36
Height & Weight: 6'2" & 200 pounds
As admirably as Ramon Sessions may have played in his first year with the Los Angeles Lakers, it's become quite clear that he is not the answer at the point. While he's certainly a viable replacement for Steve Blake as the head of the reserves, Sessions just isn't the big-time point guard who can handle the likes of a Russell Westbrook, Tony Parker or Chris Paul.
Andre Miller, on the other hand, is more than capable of doing so.
Against opponents considered to be amongst the NBA's point guard elite, Miller averaged 11.2 points, 6.8 assists, 3.6 rebounds and 1.1 steals while playing an average of 28.1 minutes per game. While those may not be awe-inspiring numbers, they're higher and more consistent than those of Ramon Sessions.
Sessions averaged 10.4 points, 6.2 assists, 3.3 rebounds and 0.9 steals against the same quality of opponents. He also averaged 10.6 points, 4.3 assists, 3.1 rebounds and 0.6 steals per game against Miller and the Denver Nuggets.
Consider Sessions the player with the higher ceiling but Miller the safe bet.
Season Averages: 27.4 MPG—14.84 PER—9.7 PPG—6.7 APG—3.3 RPG—1.0 SPG
Steve Novak, UFA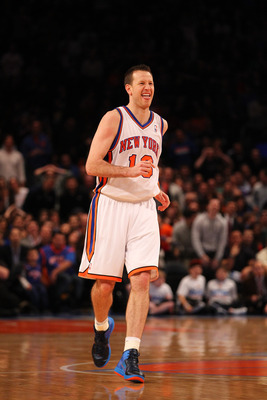 Al Bello/Getty Images
Position: Small Forward
Age: 28
Height & Weight: 6'10" & 240 pounds
The Los Angeles Lakers' greatest need since the 2009 season has been that of a three-point shooter. They've finished in the bottom half of the league in terms of three-point percentage in every season since then and hit an average of just 5.5 three-point field goals in 2012, good for 23rd in the NBA.
Enter Steve Novak.
Novak finished the season atop the NBA by shooting 47.2 percent from distance. He also ranked third in terms of three-point field goals made and second in three-point field goals per contest. Consider him the potential cure-all for the Los Angeles Lakers.
Best of all, the future for Novak in New York relies heavily upon an Early Bird Rights hearing that no one can predict. It looks like the Lakers may be able to land Novak after all.
Season Averages: 18.9 MPG—15.95 PER—8.8 PPG—2.5 3PM—47.2 3PT%
Terrence Williams, UFA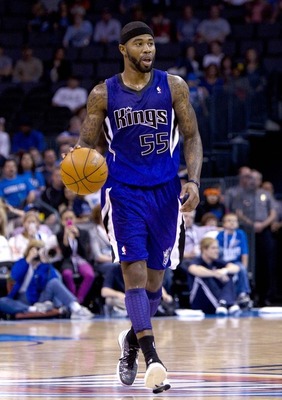 Position: Small Forward
Age: 24
Height & Weight: 6'6" & 220 pounds
Both Matt Barnes and Devin Ebanks are set to become free agents. They're also potential threats to fall out of the Lakers' limited price range. To overcome these potential losses, signing a player with unlimited upside but a disappointing output may be the best case scenario.
Fortunately for the Lakers, Terrence Williams is available on the market and coming off of one of his more efficient but less productive seasons in the NBA.
Williams would offer the Lakers a solid ball-handler with elite athleticism. This is exactly what the Lakers need, as their aging legs failed to keep up with the young Nuggets and Thunder. This trend is likely to continue should the Lakers fail to bring in a player of Williams' design.
Season Averages: 18.3 MPG—13.17 PER—7.1 PPG—3.4 RPG—2.2 APG —0.7 SPG
Keep Reading

Los Angeles Lakers: Like this team?