9 NFL Training Camp Battles That Will Have Fans Glued to TV Sets
Grant Halverson/Getty Images

As the commencement of NFL training camps near, position battles have already started forming on depth charts across the league.
New faces in new places by way of the draft and free agency have talk of position battles off the ground, but there are also a few battles stemming from last season still waiting to be settled. It's not just a job these players want, it's also the spotlight.
Begin Slideshow

»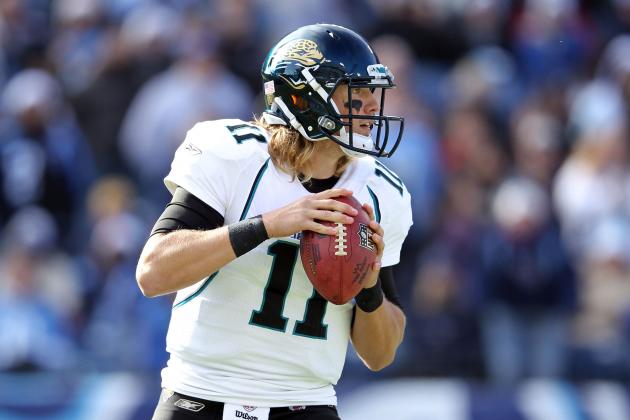 Andy Lyons/Getty Images

The development of Blaine Gabbert in Jacksonville hasn't gone exceptionally well, but the growing-up process has only been in effect for a little less than a full season. It's still early to give up on Gabbert as the quarterback of the future, but letting him sit a couple of games next season wouldn't be a bad idea.
Five-year man Chad Henne came over from Miami in the offseason, and he's had some success in the past as a starter. My guess is that Jacksonville will lean towards experience before they throw Gabbert to the wolves again.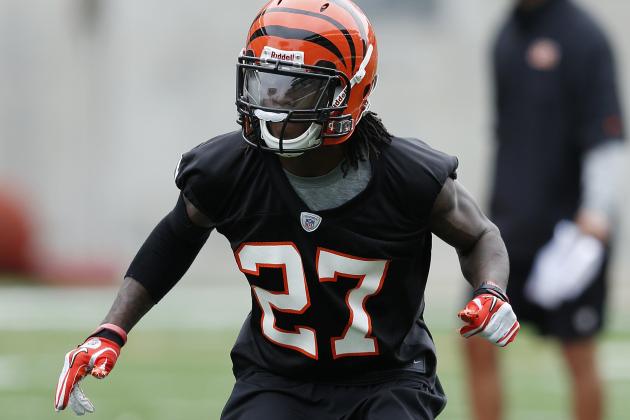 Joe Robbins/Getty Images

The Cincinnati Bengals bagged quite the crop of cornerbacks by way of free agency and the draft. Ten-year man Terence Newman came over from Dallas, and the Bengals selected top-ranked Alabama cornerback Dre Kirkpatrick in the first round of the 2012 draft.
When he's healthy, Leon Hall has shown he's one of the best cornerbacks in the league, but a torn Achilles tendon from November is making his return anything but quick. Someone obviously needs to be ready to take Hall's place when the season starts, and that spot should go to the victor between veteran and rookie.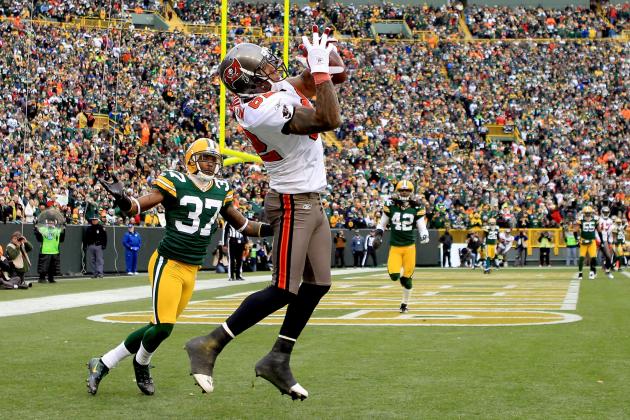 Matthew Stockman/Getty Images

When Kellen Winslow was drafted in 2004, experts and fans alike were expecting big things from the son of a Hall of Fame tight end. Eight years later, Winslow is playing with his third team after subpar seasons in Cleveland and Tampa Bay.
Winslow's competition in Seattle, Zach Miller, has had similar numbers in previous seasons with the Oakland Raiders, and in 2011, he didn't catch a single touchdown pass in the Seahawks' offense. Head Coach Pete Caroll likes the dynamic both tight ends bring to the offense, according to Percy Allen of The Seattle Times, but this duo doesn't have the makings of the same double-tight-end attack run in New England.
Rick Stewart/Getty Images

Buffalo Bills rookie cornerback Stephon Gilmore is looking to take someone's job on defense and likely victims include Leodis McKelvin and nine-year veteran Terrence McGee.
It might sound unusual to say that an experienced player like McGee is in danger of losing his job to a rookie, but a long history of injuries is keeping this veteran from being a lock at starting cornerback.
Joel Auerbach/Getty Images

The Miami Dolphins have a three-way quarterback clash on their hands right now, and word on the street is that first-year head coach Joe Philbin wants to name a starter by Aug. 24, according to James Walker of ESPN.com. That being said, Dolphins owner Stephen Ross told Jeff Darlington of NFL.com that he expects Matt Moore to be the starter when the 2012 season opens.
All signs point to first-round draft pick Ryan Tannehill becoming the quarterback of the future for Miami, so until he's ready to take over, it really doesn't matter who the starter is at the beginning of the season. Moore had a career year in 2011 as the starter, but he's going to have to really bring it to keep Tannehill on the bench.
Jeff Zelevansky/Getty Images

When the cameras are on, the brotherly love between Mark Sanchez and Tim Tebow couldn't get any more hearty, but in New York there's only enough room in the spotlight for one.
The bottom line in this battle is that Sanchez is, hands down, the better quarterback. Unless he has a total meltdown this season, it's highly unlikely the Jets bench Sanchez in favor of Tebow. However, if the boo birds come out at MetLife Stadium and the chants for Tebow start like they did in Denver, then I wouldn't be surprised if "Tebowmania" hits the field in New York.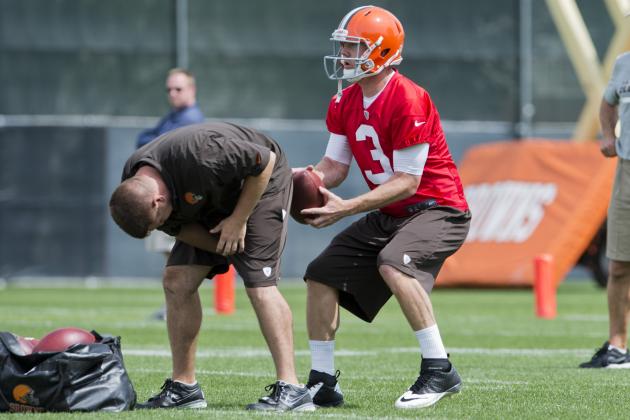 Jason Miller/Getty Images

Colt McCoy had just two seasons to mold himself into a franchise quarterback, but the Cleveland Browns front office obviously didn't feel as though he accomplished that when they drafted Brandon Weeden in the first round of this year's draft.
With Weeden set to turn 29 years old next season, the timetable on this rookie's career is quickly diminishing, and according to SI.com, Weeden is quickly putting himself in a position to be the starter in 2012.
This battle could be over before it even starts.
Chris Graythen/Getty Images

The Seattle Seahawks had a quarterback controversy brewing before the draft even started, and things really heated up when they drafted Russell Wilson to fill out the third spot in this battle.
Seattle had to throw $26 million in Matt Flynn's direction just to pry him away from the Green Bay Packers and the other bidders trying to land him in free agency, so you have to think the Seahawks will take a good look at their big offseason investment when it comes to the starting role.
While it's not very common for a rookie quarterback taken in the third round to compete for the starting job, head coach Pete Carroll has stated that Wilson is in the mix to be named the starter, according to Nick Eaton of seattlepi.com.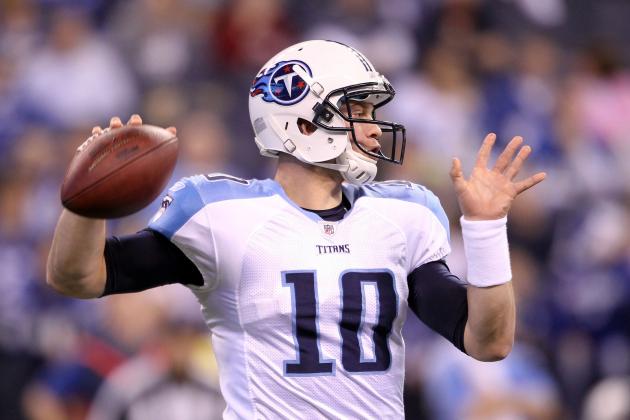 Andy Lyons/Getty Images

Matt Hasselbeck certainly brings a sense of veteran leadership to the Tennessee Titans, but Jake Locker's time to shine has to be coming soon.
The Titans have a really good chance of winning the AFC south this year with Houston being the only true competitor in the division, but those hopes all rest on the shoulders of whomever the team selects as their starting quarterback.
Hasselbeck has the experience, but Locker is taking this competition seriously, according to Marc Sessler of NFL.com.