Euro 2012: England's Key Matchups vs. France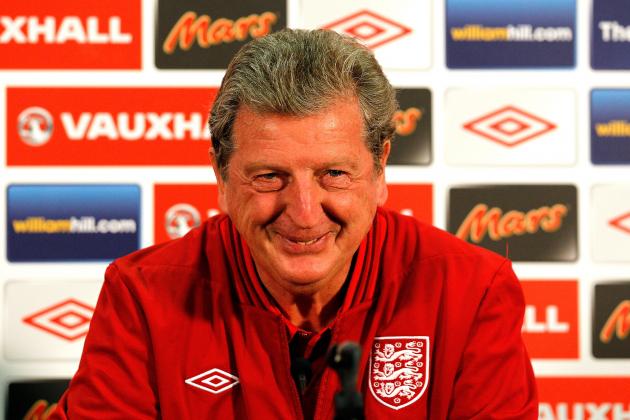 Scott Heavey/Getty Images

England go into Euro 2012 with low expectations about how the team will perform. Their first match comes up against a national rival in France.
In the 28 matches the two sides have played against one another, England leads with 16 wins compared to France's eight while there have been four draws.
Recently, England has been through a spot of turmoil, as a row between experienced center back pairing Rio Ferdinand and John Terry is suspected to have been a factor in Rio not being selected. The riff is over the reported racial abuse by Terry toward Ferdinand's brother, Anton.
In addition, England have a new manager in Roy Hodgson, a vastly experienced manager who has won his first two matches as England managers.
France embarrassed themselves at the 2010 World Cup in South Africa, leading to the firing of coach Raymond Domenech and the hiring of Laurent Blanc. Under Blanc, France have undergone a great change, with many of the more established members of the squad being dropped in favour of younger players. The result of this has been 18 games unbeaten as they come into the tournament.
Begin Slideshow

»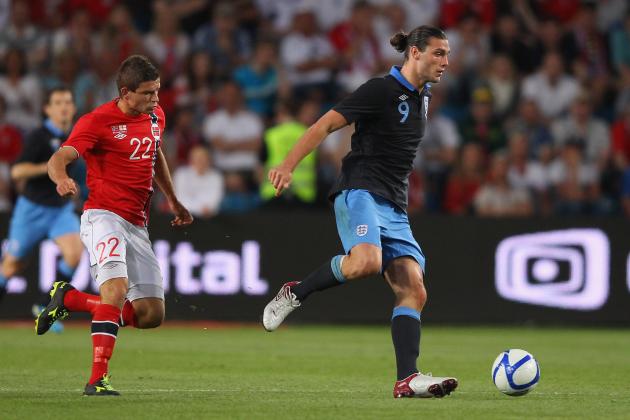 Alex Livesey/Getty Images

At the heart of France's defense is Mexes, a veteran of 26 international games for France. The center back has spent much of his career in Italy with Roma and A.C. Milan, and is regarded as one of the world's best defenders.
Andy Carroll came under a lot of fire following a slow start to his career at Liverpool after a £35 million move from Newcastle. However, he has recently come into some form, including a 4-1 victory over Chelsea in which Carroll imposed himself on the Chelsea defense in the way Liverpool had hoped he would when they made the signing.
Carroll's powerful style of play makes him a handful for any defender, but Mexes is a strong tackler and will try to contain Carroll's running. Mexes' skill in the air also makes him a formidable opponent for the 6'3" Carroll to face.
In spite of this, Carroll's freshness and power gives him the advantage.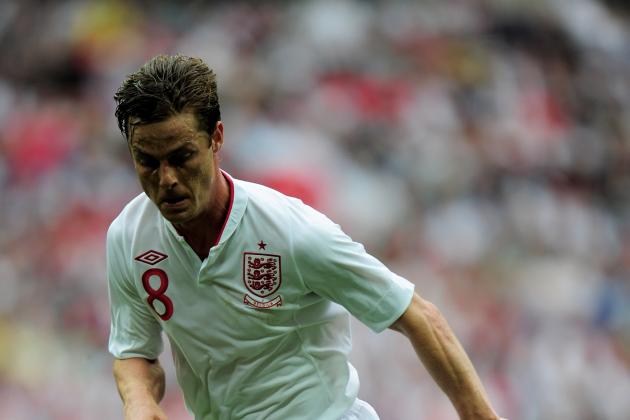 Shaun Botterill/Getty Images

Frank Ribery, along with Hugo Lloris and Patrice Evra, is one of a handful survivors of France's disastrous 2010 World Cup campaign. He is a talented and skillful player who can create chances for Karim Benzema and the rest of France's front line.
Scott Parker came into his own for the Three Lions last season, and has become a solid presence in defensive midfield for England and Tottenham. He will be tasked with trying to keep Ribery under wraps in front of an increasingly suspect England defense.
Parker has been a great find for England, but Ribery is a world class talent and will likely be the winner of this particular matchup.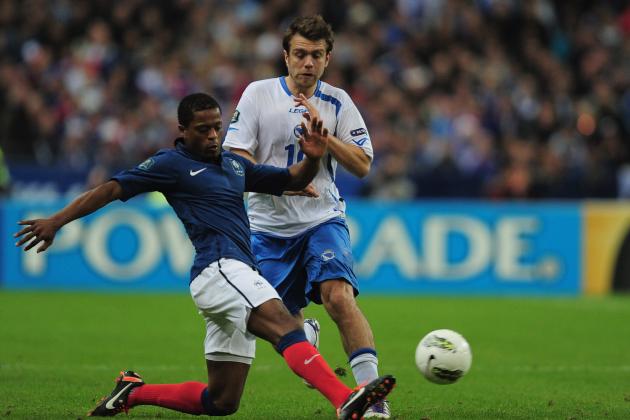 Jamie McDonald/Getty Images

Having been excluded from Fabio Capello's side for the 2010 World Cup, Hodgson wasted no time bringing Theo Walcott back into the fold for Euro 2012.
The flyer will come up against the experienced Evra, a former France captain. Evra's speed is still impressive for a 31-year-old and he also has the experience that his age brings. Walcott will have his work cut out for him if he is to beat Evra and ensure aerial supply to Andy Carroll.
Walcott's main asset is his incredible speed and burst. With the ball at his feet, Walcott has the athleticism to beat even the best players. He doesn't provide the best end product at times, and has been criticised of lacking a 'football brain' by some pundits. However, he can create plenty of chances for himself.
Walcott will also need to track back and help the full-back, as Evra remains one of the world's finest attacking full-backs. As England's right-backs are better attackers than they are defenders, Walcott will have to help out as Evra bombs forwards down the flanks.
Overall, Walcott's sheer pace will likely show and win out in this matchup.