Washington Wizards: Ranking the Top 10 Players in Franchise History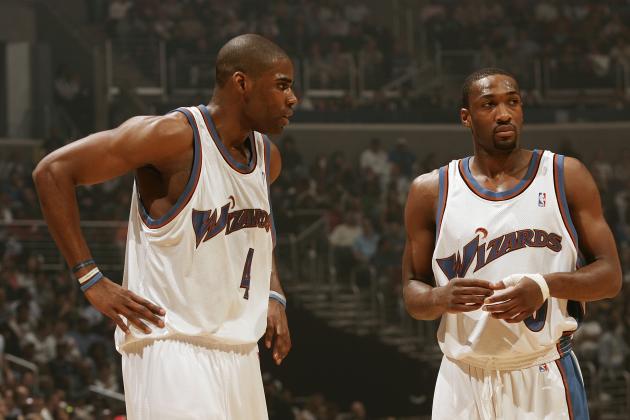 Doug Pensinger/Getty Images

While the Washington Wizards are currently one of the bottom feeders of the NBA, they have had some extremely talented players pass through their franchise. This list is the 10 best players that have ever played for the Wizards.
The 1978 team is the only one to win a championship in franchise history, and that team is properly represented with three players on the list.
This list includes players from when they were the Bullets, as well as when they were located in Baltimore.
Begin Slideshow

»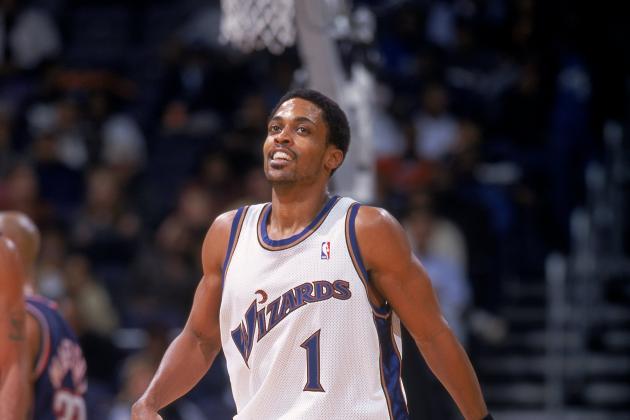 Doug Pensinger/Getty Images

With career averages of 13.2 points and 7.3 assists per game, Rod Strickland was a balanced offensive player for Washington. In 1998, Strickland led the entire league in assists.
With the Wizards going through an eight-year playoff drought, Strickland arrived in 1997 and helped the Wiz make the postseason.
Never a dull moment was had with Strickland in a Wizards uniform. He once was so upset about not being selected to an All-Star Game that he said if he was voted to it the next year, he would boycott in protest.
That was not a problem, as Strickland was never voted to an All-Star team, but he does come in at No. 10 on the list of greatest Wizards.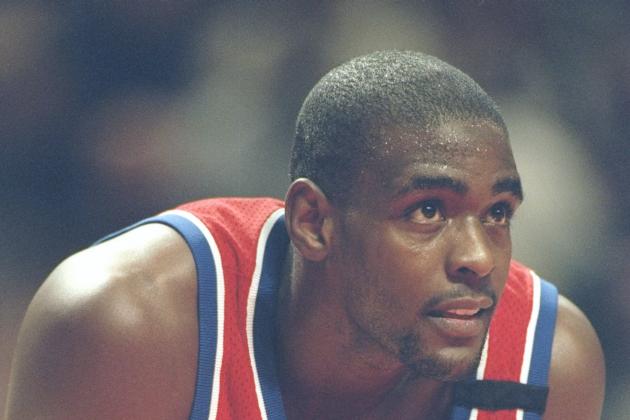 Jonathan Daniel/Getty Images

Only with Washington for four years, Chris Webber brought both his excellent scoring and rebounding to the nation's capital.
Webber averaged over 20 points per game all four years and made his first career All-Star Game for the Wizards in 1997. Along with Rod Strickland, Webber helped get the Wizards back into the playoffs after their long drought.
Webber will be remembered more for what he did at Michigan University and with the Sacramento Kings, but his NBA career really started to take off when he was in Washington.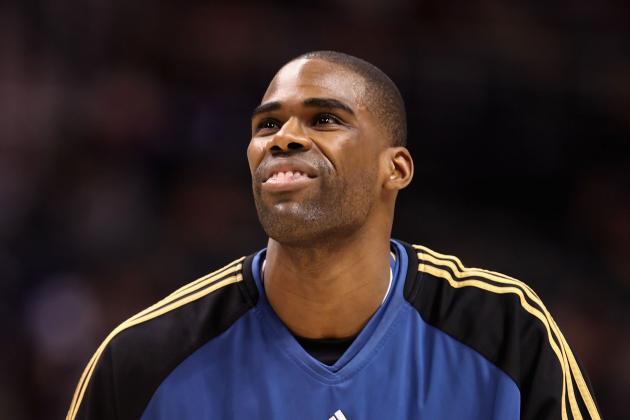 Christian Petersen/Getty Images

As a Wizard, Antawn Jamison never averaged less than 19.6 points and 7.6 rebounds for an entire season.
After Rod Strickland led the Wizards back to the playoffs in 1997, they experienced another drought, until Jamison and Gilbert Arenas led them to a playoff birth in 2005. The Wizards won their first-round series against the Bulls, marking the first playoff series win for the franchise since 1982.
They would go up against the Cleveland Cavaliers in the 1996 playoffs, and again in the 2007 playoffs.
In 2007, Jamison averaged 32 points and 10 rebounds against the Cavaliers. He was voted to two All-Star Games while with the Wizards and competed for Team USA at the FIBA World Championships during his time in Washington.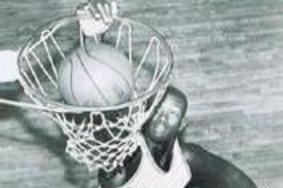 Walt Bellamy played for five teams during his NBA career, but with the Bullets is where he blossomed as a player the most.
As a rookie, he averaged 31.6 points and 19 rebounds, one of the greatest rookie season in NBA history.
Bellamy won the Rookie of the Year award that season and made four straight All-Star Games representing the Bullets.
After his outstanding rookie season, Bellamy finished with a double-double for his career, averaging 20.1 points and just under 14 rebounds.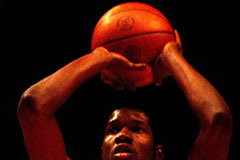 Bobby Dandridge won the title with Milwaukee and then came over to Washington, where he only played four seasons.
In those four seasons, however, he made an All-NBA second team, All-Defensive Team and an All-Star Game appearance.
Most importantly, Dandridge helped the Bullets to their only championship in their entire history. Averaging 18.5 points for his career, Dandridge bumped up his scoring to over 20 points per game in the playoffs and helped Washington to its best-ever season.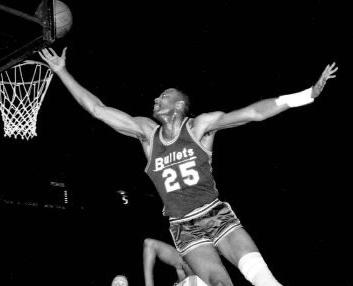 Associated Press
Gus Johnson is a Bullet who many seem to forget.
One of the first players to bring huge dunks to popularity, Johnson was a power forward who could fly with the best of them. Johnson was really a modern power forward playing in the 1960s.
He could run the floor, score inside or hit a medium-range jump shot. All of that paled in comparison to his defense, which helped lead the Bullets to multiple playoff births in the '60s.
While overshadowed by some of his teammates throughout his career, Johnson did the dirty work on defense and brought the power on offense. Being selected to five All-Star teams and two defensive first teams is good enough to get Johnson to No. 5 on this list.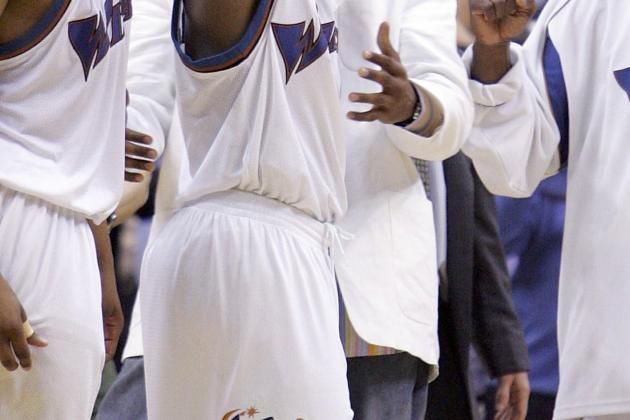 Jim McIsaac/Getty Images

Am I overrating Agent Zero's contribution to the Wizards? Probably.
But living in the D.C. area when Gilbert Arenas came to the team, I can tell you that the Wizards were an afterthought when it came to sports in Washington.
After Gilbert started knocking down game-winners, the entire area became Wizards fans, and they were suddenly a "cool" team to like again. Arenas didn't just bring confidence and swagger to the Wizards, he brought production as well.
Averaging around 20 points and six assists during his time in Washington, Arenas was the leader of the Wizards offense and could score the basketball from anywhere on the court.
While non-Wizards fans will remember his gun incident as their lasting memory of Arenas, Washington fans will always remember him as a fierce competitor who was never afraid to take the last shot.
And most of the time, he made it.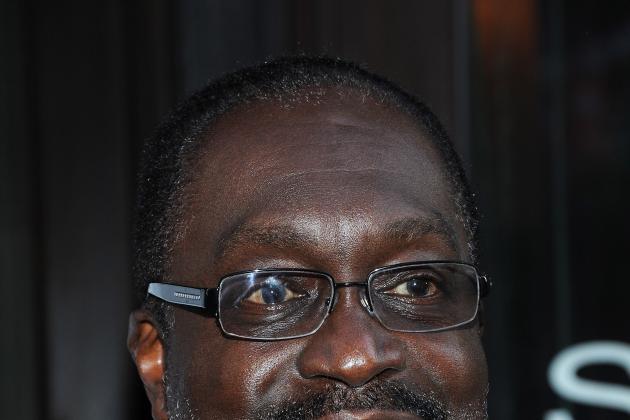 Jason Kempin/Getty Images

Earl Monroe, known as Earl the Pearl, and also nicknamed Jesus, is better known for playing with Walt Frazier on the Knicks, but some of the best basketball of his career was played with the Bullets.
Monroe was truly a once-in-a-lifetime talent, as his style of play has never been copied since.
The smoothness to which he ran the fast break stands out, as does his classic spin move. Monroe had a variety of deception moves he could pull out at any time and was one of the most dynamic open-court players of all time.
As Denzel Washington said in He Got Game, "They called him Jesus, 'cause he was the Truth."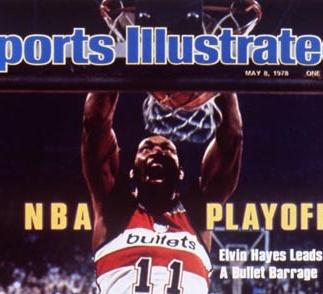 Sports Illustrated
When scanning the Washington Wizards record book, two names pop up constantly. Elvin Hayes and the next player on this list dominate most of the Wizards' all-time stats.
Hayes was a leader on the 1978 championship team and brought the Bullets into three different finals appearances.
Hayes won a scoring title and led the league in rebounding for two years. He is in the top 10 for both stats in the all-time NBA record book as well. He made 12 straight All-Star Games, and the most amazing stat of all, Hayes never missed more than two games in his entire career.
While he had a distinguished college career, Hayes made his mark as a player for the Bullets. In 1997, he was selected to the NBA 50th Anniversary team, a collection of the 50 best players from the 50 years the league had been in existence.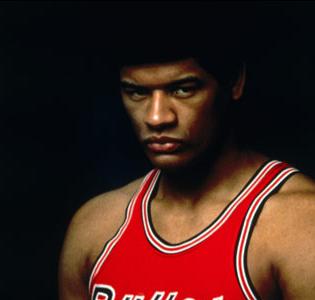 Often compared to Bill Russell, Wes Unseld made his mark as an undersized center with the Bullets, leading them to the NBA Finals four times and capturing the franchise's only championship.
During the championship series, Unseld was named MVP, as he led the Bullets to victory along with Elvin Hayes and Bobby Dandridge.
During his playing days, Unseld was famous for four things: rebounding, throwing an excellent outlet pass to start the fast break, his excellent defense and setting what some have called the best and hardest picks in basketball history.
The debate about who should be first on the list really comes down to personal preference. Do you like the forward who can score in bunches and grab soaring rebounds? Or the player who does the dirty work, setting screens and playing tough defense?
Hayes and Unseld can go back and forth as the best Washington player of all time, but one thing is for certain: When these two teamed up, they formed a force that won Washington its only championship in franchise history.