Euro 2012 Odds: Underrated Teams That Will Go Deep in Competition
June 6, 2012

Claudio Villa/Getty Images
Who is going to be this year's Greece? 
In 2004, Greece shocked the world by winning its first European Football Championship. 
Greece could be that team once again, but here are three others who are capable of making a deep run in the 2012 European Football Championship. 
Odds according to paddypower.com.
Russia
Russia was playing fantastic football at Euro 2008. They fell to the eventual champion Spain in the Semifinals.
It was sensational to watch them pass the ball with perfect precision. They just ran up against a team who plays their style better. 
I'm expecting similar results in this year's tournament.
Russia received a favorable draw with Poland, Greece and Czech Republic. They'll use this draw to advance to the knockout stages. 
Andrei Arshavin is the biggest threat for opposing clubs at this year's competition. His pace and ability to create off the dribble will cause issues for any team in the group stages and beyond. 
Odds: 20/1 
Sweden
Sweden is in Group D with England, France and Ukraine.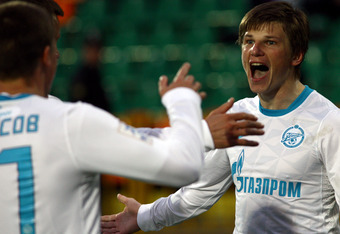 Epsilon/Getty Images
England tends to struggle in tournaments like this and France was a mess at the 2010 World Cup. Things could be different and both could play well, but given their recent struggles, you can't trust these two sides at this point.
Ukraine probably won't be making it out of the group so that leaves Sweden as a possible sleeper. 
Sweden has a great opportunity to open up with a victory over Ukraine on Monday, June 11. A quick three points and that could give them confidence heading into the final two games.
Zlatan Ibrahimovic is ready for a statement tournament. He will be one of the top-three players on the pitch when they face any team in Group D.
It's time for him to step up and carry his side through to the next round.  
Odds: 66/1
Italy
Italian teams are always capable of winning tournaments because of their style of play.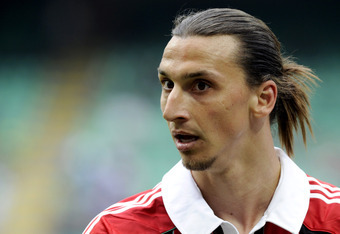 Claudio Villa/Getty Images
If this Italian team can make teams play their style, they are fully capable of surprising the world at this year's tournament.
Winning one goal games is what Italy is accustomed to doing. They will slow the pace down and hope to capitalize on scoring chances from set pieces and corners. 
Italy's group aside from Spain is nothing to be afraid of. Croatia and Republic of Ireland are two winnable games if Mario Balotelli and company play up to their potential.
Spain is up first, and a result would be huge for Italy. A draw would set them up perfectly heading into the final two matches of the group stages. 
Odds: 16/1