5 of the Unlikeliest World Heavyweight Champions in WWE History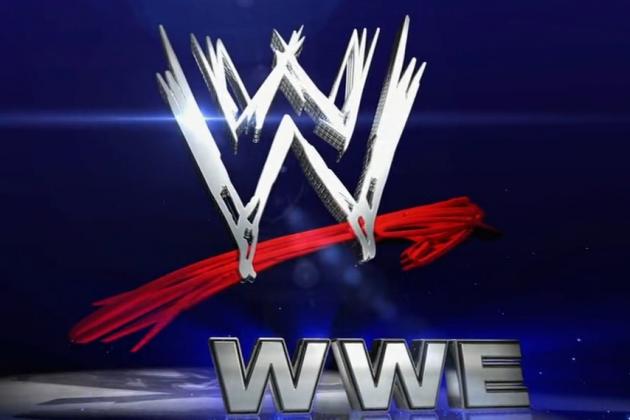 Image courtesy of wwe.com
Holding the World Heavyweight Championship usually indicates that you're the man the company sees as being one of the top wrestlers in the company.
Throughout history, there have been a lot of obvious champions like The Rock, HHH, Booker T, Batista and The Undertaker to name just a few.
There are other men who've held the belt that can be considered unlikely World Heavyweight Champions.
In no particular order, I'm going to look at five of those men over the next few slides.
Feel free to leave your own choices in the comments section.
Begin Slideshow

»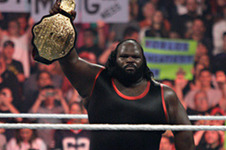 Image courtesy of bleacherreport.com
Mark Henry always had a tremendous look to him and should always have been booked like a monster.
Instead, he suffered from the same fate as so many other men.
Serious injuries, combined with the fact that he was turned from heel to babyface so often, meant that he was never able to build any serious momentum.
That was until 2011, when he turned heel and steamrolled his way through the Smackdown roster.
He took out established men like Big Show and Kane on his way to main-eventing WWE Night of Champions in September 2011.
Heading into the PPV, I honestly didn't think Henry would win the belt.
Not because he wasn't good enough but because of the fact that he'd never had a main event title shot in the 15 years that he'd been with the company.
When all was said and done, Henry walked out of Night of Champions with an impressive pinfall victory over Randy Orton and the World Heavyweight Championship in his grasp.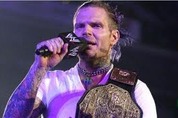 Image courtesy of tvloop.com
Jeff Hardy was the WWE's equivalent of a rock-star.
They never seemed to give him any sort of a push towards the main-event, but the reactions he drew from the fans forced their hand a little bit.
Despite having failed two Wellness Tests, Jeff was given the WWE Championship in December 2008. The crowd reaction that night, much like mine, was surprise and disbelief.
I couldn't believe that, in spite of his off-camera issues, Jeff had been given the ball by WWE.
His title run lasted a few short weeks until Royal Rumble 2009 when Edge pinned him to win the title.
Jeff went on to feud with his brother Matt until he was drafted to Smackdown as part of that year's draft.
When Jeff arrived on Smackdown, Edge was no longer WWE Champion, but he was the World Heavyweight Champion.
Jeff overcame the odds ONCE again to beat Edge for the title in a ladder match at the Extreme Rules PPV.
Again, Jeff's unlikely reigns as World Heavyweight Champion aren't because he's not talented—he is.
I genuinely didn't think WWE would put the belt on him because he was a loose cannon.
I suppose that, because of the reaction of the fans to him, WWE didn't really have a choice.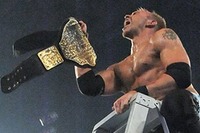 Image courtesy of wrestlingfans-mania.blogspot.com
I've always been a fan of Christian, right from the days when he was in The Brood with Edge and Gangrel.
When the Edge & Christian team split up, I didn't think either of them would reach the heights that they did.
Of the two, I always felt like Christian was more underrated than Edge, and I thought that he'd always be compared to his tag-team partner, which wasn't really fair to either of them.
When Christian left WWE in late 2005, I thought that was it. He'd never be a World Heavyweight Champion in WWE.
On his return to WWE in 2009, I thought the chances were even less likely, given that he'd been signed to WWE's ECW brand.
In my mind, Vince was punishing Christian for leaving WWE to go to TNA four years earlier. Whether that's the case or not, only Vince knows.
Anyway, for the next couple of years, Christian floundered around, not really doing much of any note.
That all changed in April 2011 when Edge had to suddenly retire because of a long-standing neck injury.
Whether it was through sympathy from WWE management or not, Christian won the vacated World Heavyweight Championship in a ladder match with Alberto del Rio at last year's Extreme Rules PPV.
However brief Christian's World Heavyweight Championship reign was, he deserved it after everything he'd done in his career.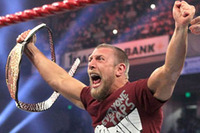 Image courtesy of forumice.com
I stil can't quite believe that Daniel Bryan was given the World Heavyweight Championship in WWE.
That's not a reflection on Daniel, because he's one of the best wrestlers in the world.
I just never thought that WWE would sign someone who's an "internet darling", let alone give him a run with the belt.
If I'm being honest, I thought that Bryan would be the first wrestler who failed to cash in his Money in the Bank briefcase.
It would've been a way for WWE to screw actual wrestling fans and say "Yeah, your boy might have won the briefcase, but we'd never put the belt on him."
Instead of screwing him, Bryan cashed in his briefcase at the TLC PPV in December to become one of the most unlikely World Heavyweight Champions in WWE history.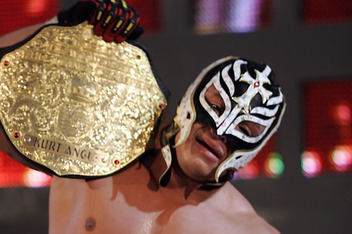 Image courtesy of freewebs.com
The biggest little man in WWE, Rey Mysterio, is a former two-time World Heavyweight Champion.
His title wins have been perhaps the biggest upsets in WWE history.
It's difficult to determine the reasons why Mysterio was given the honour by WWE.
The death of his close friend, Eddie Guerrero, in November 2005, may have had a part to play, but it'd be unfair to say that that was the only reason Rey won the title.
Rey won the 2006 Royal Rumble and went on to win the World Heavyweight Championship in a triple-threat match between himself, Kurt Angle and Randy Orton at Wrestlemania 22.
Mysterio's title win, especially on the grandest stage of them all, was all the more surprising when you consider that Vince McMahon generally doesn't like pushing stars that he hasn't created.
Mysterio has always been a tremendous worker, but he may very well be the most unlikely World Heavyweight Champion in WWE history.