2012 MLB Draft Results: Teams That Struck Gold on Day 2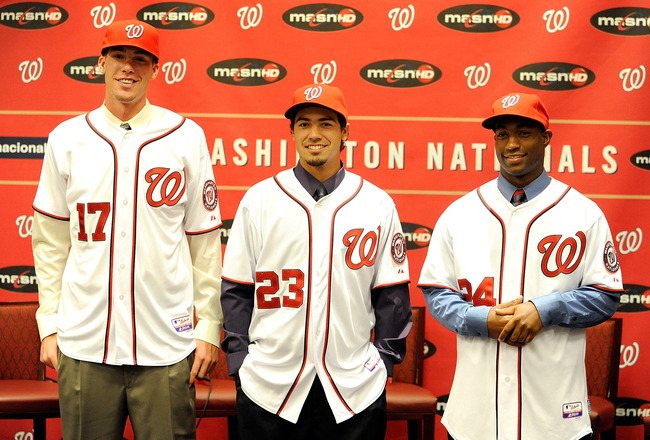 Greg Fiume/Getty Images
Day 2 of the 2012 MLB draft answered a few questions regarding the effects of the new collective bargaining agreement.
The early rounds went as expected—a mixture of college and high school players selected as their talent lines dictated. However, after the fifth round, more teams began bargain hunting. Teams began to use these later-round draft choices to select safer, more signable talent (often seniors in college).
The idea put into play by many was to find players who were certain to sign, especially those who would sign for less than slotted value.
But with all the first-round hype having come and gone, here is a look at some notable picks from Day 2. This is not a "best of each round" description, but rather a few players who could overproduce their draft choice.
Nolan Fontana, SS (Houston Astros)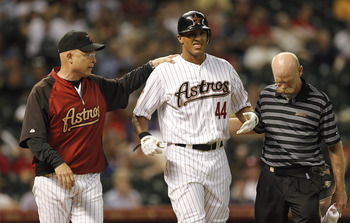 Bob Levey/Getty Images
Day 2 of the draft started with a bang. The Astros selected Nolan Fontana using the 61st overall draft choice.
Fontana (University of Florida) was widely considered the top defensive shortstop in the draft. The 5'11'', 190-pound prospect does not have superior natural tools, but he is an extremely polished shortstop prospect.
Fontana has a natural feel for the strike-zone and should be a patient major league hitter. He was also a two-time, second-team All-SEC player and a three-time member of the All-SEC defensive team.
If both Fontana and Carlos Correa (No. 1 overall selection) make it to the majors, Fontana could slide over to second base seamlessly for the Astros. A move to second would accommodate the more highly touted offensive production of Correa.
Branden Kline, RHP (Baltimore Orioles)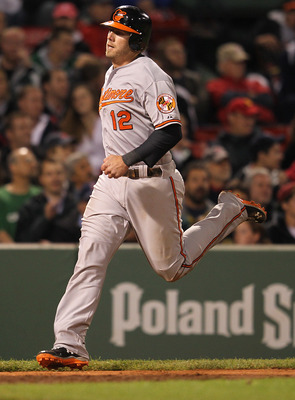 Jim Rogash/Getty Images
The Orioles tend to be an interesting team when it comes to the draft. Most years, they find no success outside the first round.
Most experts believed that last year the Orioles started to turn this trend around by drafting Jason Esposito, Nicky Delmonico, Mike Wright, Johnny Ruettiger and Tyler Wilson.
The selection of Branden Kline (second round, 65th overall), is being highly regarded as a steal once again.
The Virginia right-handed pitcher offers the Orioles a lot of pitching versatility. Kline—6'3'', 195 pounds—pitched as a closer for the Cavaliers last season.
Dominating in his performances, the Virginia coaching staff decided to move him back into the starting rotation for his junior season. Having mixed results as a starter, Kline had a record of 7-3 with a 3.56 ERA. Kline also had 94 strikeouts in 93.2 innings pitched.
Kline should offer the Orioles a live bullpen arm as he climbs through their minor league system.
Carson Kelly, 3B (St. Louis Cardinals)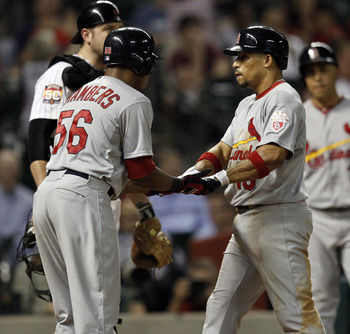 Bob Levey/Getty Images
The St. Louis Cardinals just seem to do this every year—find draft-day steals and polish them into major league quality ball players. The same can be said for Westview High School third baseman Carson Kelly.
Kelly, who is committed to the University of Oregon, is expected to sign with no issue for the Cardinals.
The 6'1'', 180-pound third baseman was selected 86th overall in the second round.
Kelly has strong natural tools in all facets of the game except for speed. He has shown power with the bat and a polished approach at the plate for his age. Kelly seems to be a natural third baseman, showing good instincts and a strong throwing arm.
It also helps that he was one of the youngest players in the 2012 draft class at 17.
To me, Carson Kelly is a starting major league third baseman in waiting. The tools are there, and now, only Kelly and his work ethic will determine his path to the majors.
Patrick Kivlehan, 3B (Seattle Mariners)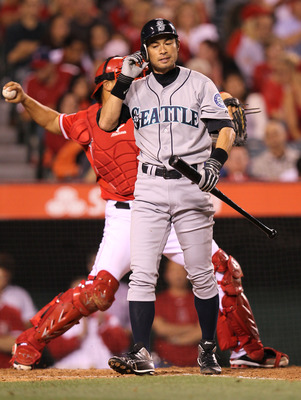 Stephen Dunn/Getty Images
Ever since Deion Sanders and Bo Jackson played two sports professionally, I have been absolutely fascinated by multiple-sport athletes. Patrick Kivlehan decided to also take on this monumental task.
Four months ago, no baseball scout was even looking at Kivlehan. You cannot really blame them either. At that time, Kivlehan was a backup defensive back for the Rutgers football team.
Kivlehan decided to try his hand at baseball, and he burst onto the scene. He helped lead the Rutgers' baseball team to its 11th postseason appearance.
The 131st overall selection (fourth round), won the Big East Player of the Year award in his only year on the diamond. Kivlehan became the first player in Big East history to win its triple crown. He hit .410 with 10 home runs and 36 RBI in league games.
Kivlehan is an instinctive baseball player with natural tools and abilities. No one really knows if he can continue this tear through baseball, but I can guarantee that no one will work harder than this young man.
Damion Carroll, RHP (Tampa Bay Rays)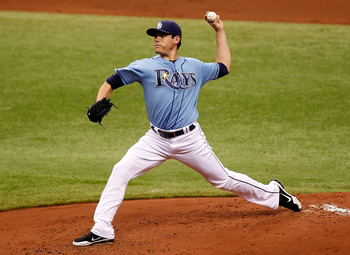 J. Meric/Getty Images
Anytime a pitcher can hit 95 MPH with his fastball, attention is going to be given to him. This is especially true when the fastball is being thrown by a high school senior from King George High School in Virginia.
Damion Carroll is a 6'4'', lanky right-handed pitcher. Selected in the sixth round (212th pick overall) by the Tampa Bay Rays, most experts see this as a match made in heaven.
The Rays are historically very good at developing young pitching. Caroll already possesses a 95 MPH fastball, but he needs to develop his secondary pitches.
Committed to a junior college, no one expects Caroll to have any signability problems for Tampa Bay.
If the Rays can continue to develop Carroll's body and secondary pitches, the Rays have officially stolen another late-round gem of a starting pitcher.
Hunter Virant, LHP (Houston Astros)
Bob Levey/Getty Images
The Astros made another great selection in Hunter Virant. Virant who was selected 339th overall (11th round), was ranked No. 47 by MLB.com.
But the high school lefty may honor his commitment to UCLA, and this may have scared a few teams.
If the Astros can convince the 11th-rounder to sign, they have picked up a left-handed starter with second-round talent.
Virant is raw, but he already possesses four pitches with great potential.
Even if Virant decides to honor his scholarship to UCLA, losing an 11th-round selection was worth the risk for the Astros.
Keep Reading