MLB Draft 2012: Breaking Down Biggest Surprises from Day 1 and 2
June 6, 2012

With the 2012 Major League Baseball Draft winding down—only 25 rounds to go on Wednesday—it is safe to say that this has been one of the most interesting drafts in recent years. 
More specifically, there were surprises all over the place during the first two days of this draft. We all came in with some idea how things would go, only to see it get turned on its head. 
Here is a look at the biggest surprises, positive and negative, from the first two days of the 2012 MLB Draft. 
Houston Astros Taking Upside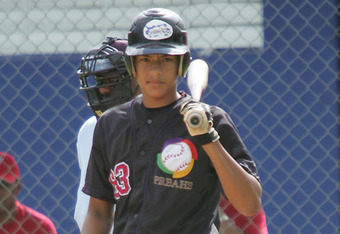 Prior to the draft, all the talk was about how the Astros were likely going after a pitcher who could move quickly through their system and plug into the top of their rotation. 
That was thrown out the window when they drafted Carlos Correa, arguably the best pure bat in this class, with the No. 1 pick.
Things didn't stop there, either, with the Astros going after Lance McCullers, a first-round talent who slid due to bonus demands and questions about his ability to remain a starter, in the sandwich round. 
On Day 2, the Astros landed Rio Ruiz and Hunter Virant. The odds of them being able to sign the latter are virtually non-existent, but if they somehow manage to get him under contract, this class looks really strong. 
Pittsburgh Pirates and Washington Nationals Luck Into Elite Arms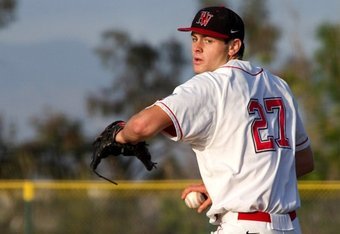 Coming into the year, there was a case to be made that Lucas Giolito and Mark Appel were the two best right-handed pitchers in this draft. Both were considered potential No. 1 picks back in March, with Appel maintaining his status up to draft day. 
Giolito suffered an elbow injury that is not going to require surgery, but teams can't bring themselves to pull the trigger early when they hear about an arm injury with a young pitcher. 
The Nationals, who always go after the best player available, saw Giolito waiting in their lap at No. 16. There is no reason, aside from signability, for him to be there. He is 18 years old and throws 100 with a great curveball and easy delivery. 
Appel, for reasons unknown, wound up falling all the way to No. 8 at Pittsburgh. Good for the Pirates for going after the best player available. He has No. 1 starter upside, though he is more likely to end up closer to a No. 2. 
CBA Changes Draft Approach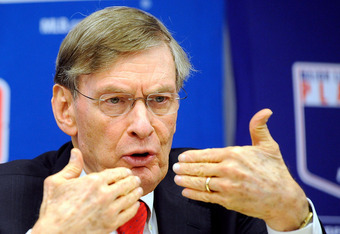 Patrick McDermott/Getty Images
We were all expecting a different way that teams draft due to the new CBA, but it was still surprising to see it in action. Players slide all the time due to signability concerns or questions about where they will play, so this is nothing new. 
It was just strange to see the dramatic shift in how teams approach the draft. They are going after the best players early, then searching for more signable, under-slot players late to allocate more resources elsewhere. 
Not every team took this approach, but you can see it in the way a lot of teams drafted. A player like Hunter Virant, a highly-projectable, left-handed pitcher, would never have lasted until the 11th round if teams were still able to offer as much money as they wanted.