Oklahoma vs. Alabama Softball: Game 3 Start Time, Date, Live Stream and More
June 6, 2012

One game to decide everything.
Alabama leveled the best-of-three series with Oklahoma at one a piece after an 8-6 victory Tuesday night at the 2012 Women's College World Series. 
Despite being outhit 9-to-4, Alabama has a chance to win its first national championship in Women's Softball.
It all comes down to Wednesday night. Don't you love elimination games for both teams to determine the national champion? It's great theater. 
Here is everything you need to know to get you ready for Game 3. 
Where: Oklahoma City
When: Wednesday, June 6, 8 p.m. ET
Watch: ESPN
Live Stream: WatchESPN
Bracket: Super Regionals and World Series 
What They're Saying
Alabama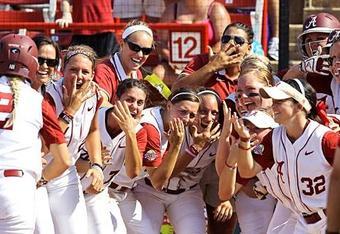 Head coach Patrick Murphy loves the chemistry of his team, according to Graham Hays of ESPN.
"Our team just enjoys each other," Gibson said. "No matter where we are, if we're on the field, if we're in a restaurant, if we're in the hotel, we're always having a good time together. It's just any little thing like that can just loosen us up and be like, 'You know what, remember this is just us playing together.'"
Chemistry will take you a long way if you have the talent to back it up. Alabama has the talent, and it seems like the chemistry is gelling well enough to win the national championship. 
Oklahoma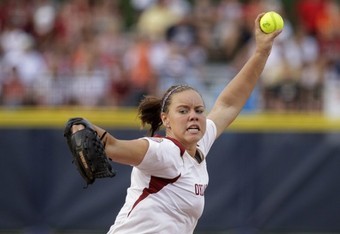 Head coach Patty Gasso knows how uncharacteristic her team played in Game 2, but she still loved to see the fight in the seventh inning, according to Andrew Gilman of SoonerSports.com.
"A very uncharacteristic game for us," Gasso said. "We accepted it. One of the greatest things that happened was in the seventh inning. The message we sent and the confidence we brought. We are going to compete our rear ends off for a national championship."
I loved the fight despite being down 8-1 last night. It showed character. Even though the scoreline says Alabama won by two runs, Oklahoma picked up a little momentum in that seventh inning.
Prediction
I'll stick with Oklahoma winning the national championship. They will get their bats rolling earlier, and they won't allow the big inning.
Oklahoma 4, Alabama 2