NBA Draft 2012: 5 Players Who Will Be Better Rookies Than Anthony Davis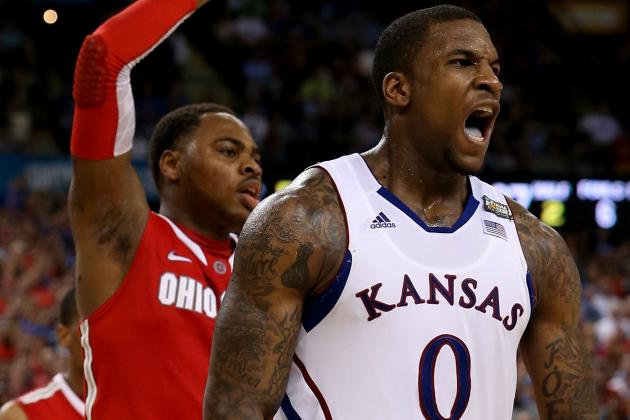 Jeff Gross/Getty Images

Seemingly every year, there are big-time players at the top of the NBA draft—potential stars that could one day lead their respective teams to a coveted championship.
Anthony Davis is hands-down that man in 2012.
At least, the Hornets hope so.
But, similarly, there are players that come out of almost nowhere to immediately impact their teams in a huge way.
Players like Kawhi Leonard and Norris Cole have stepped up in their rookie campaigns and each are a major reason their teams are still in contention for a championship.
Let's take a look at the players that could actually enjoy better rookie seasons than the No. 1 pick, Anthony Davis.
Begin Slideshow

»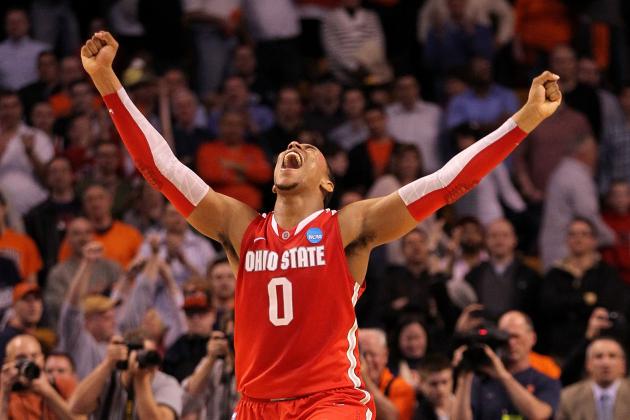 Jim Rogash/Getty Images

Sullinger is arguably the most polished big man in this year's draft after leading Ohio State to the Sweet 16 and the Final Four this March.
Sullinger not only excelled as the Buckeyes' big man, he grew as a player in his sophomore season.
Sullinger finished the year averaging 17.8 points, 9.2 rebounds and 1.1 assists per game as a dominant low-post presence on the offensive end.
He doesn't just do work there either; Sullinger averaged 1.2 steals and 1.1 blocks per last year, a sure sign he will be up to the task of playing hard on both ends of the court in the NBA.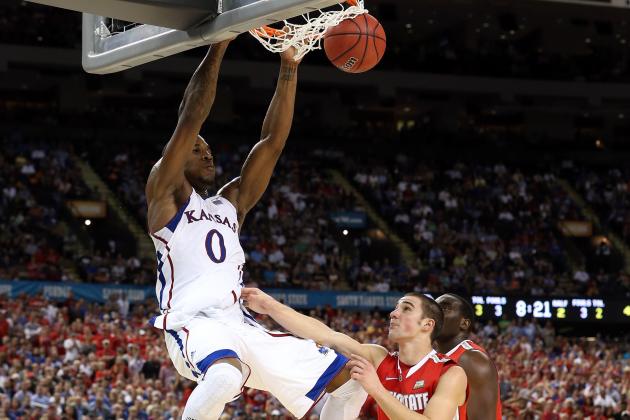 Jeff Gross/Getty Images

Robinson is an incredibly athletic basketball player, especially considering his 6'9", 240-pound frame.
He's arguably the most athletic big in this year's draft, and most draft experts expect him to go in the top five.
Robinson will make his presence felt early snagging rebounds at a high rate. Last season, he grabbed 11.9 per, proving his ability to outmuscle opponents.
But he also possesses an astounding leaping ability in grabbing boards, which will help him at the next level.
In addition, Robinson can score the rock—17.9 points per last year—while exhibiting solid defense, too.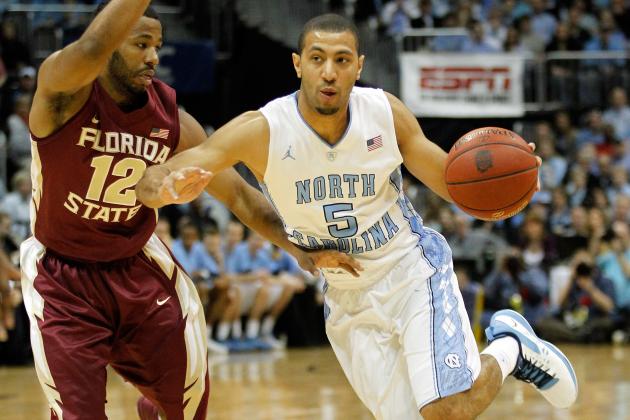 Streeter Lecka/Getty Images

Marshall improved in nearly every statistical category in his sophomore season as he averaged a double-double of 8.1 points and 9.8 assists with the Tar Heels last season. And what he did in the tournament, with 14.5 and 10.5—and proving his worth as North Carolina fell in the Elite Eight after he went down due to injury—shows he is up to playing at his best on the biggest stage.
Marshall possesses incredible court vision and a strong basketball I.Q. considering his young age of 20 years old.
And at 6'4" and 190 pounds, he has the size of the new-school point guards like Russell Westbrook and Derrick Rose and the mentality of an old-school pass-first point. While he's not necessarily a dominant scorer like those two, his height will help him see over smaller opponents and find passing lanes, just as it did in college.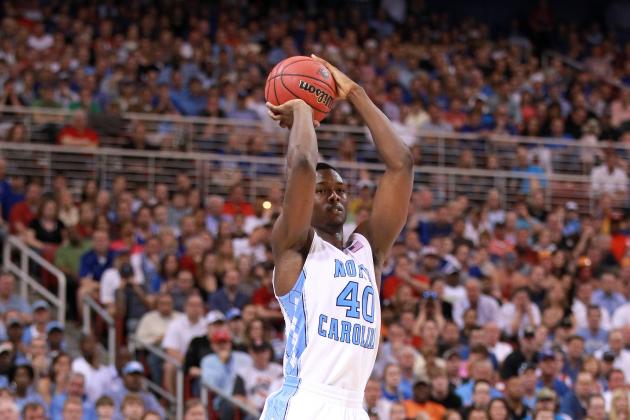 Andy Lyons/Getty Images

Barnes, like his teammate Marshall, enjoys the benefit of perfect size for his position in the NBA.
At 6'8", he's the same height as stars Carmelo Anthony and LeBron James, and his game suggests he can score at a high clip like those guys, too.
Barnes went from 15.7 to 17.1 points per game over his two years at North Carolina, playing against some of the best college players and teams in the nation. The sophomore worked on his shooting in the offseason, improving both his two- and three-point shooting percentages, a positive sign he could even further elevate his offensive game in the future.
Interestingly, while he put the ball through the hoop with a higher frequency, his rebounding (5.8 to 5.2) and assist (1.4 to 1.1) numbers both dropped last season. Barnes will have to round out his game to eventually be considered a star himself.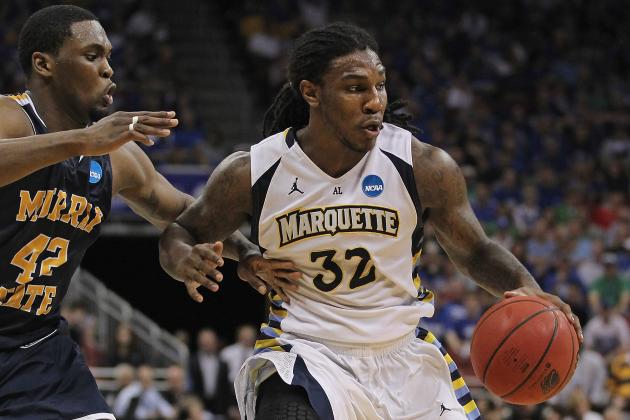 Jonathan Daniel/Getty Images

By likely being a late first-round pick, Crowder should have the opportunity to suit up for a playoff-caliber team, giving him the chance to become quite impactful.
The 6'9" big will be asked to play small forward in the pros and he's proven he's up to the task, as Crowder can shoot the rock from range and handle the ball well, too. The senior, who played only his last two seasons, put up 17.5 points, 8.4 boards and 2.1 dimes per last year, as Marquette made it to the Sweet 16 before being ousted by Florida.
But his best attribute is hustle, and Crowder's nonstop motor will be the reason he enjoys a remarkable rookie campaign.
Rich Kurtzman is a freelance journalist. You can follow Rich on twitter and/or facebook for links to articles, interesting retweets, breaking news and need-to-know Colorado sports info.