Deion Branch and 4 Veteran Free Agents Unfit to Make NFL Rosters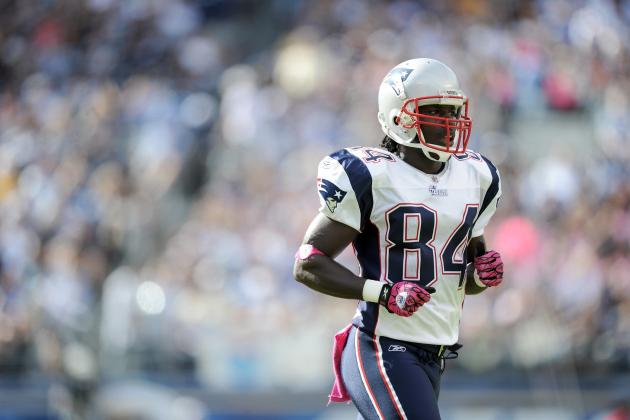 Harry How/Getty Images

It happens every year, and eventually to every NFL player. Eventually, everyone reaches the point when they no longer have what it takes.
The 16-game regular season is one of the smallest in professional sports, but unquestionably one of the most rigorous.
Here's a look at five veterans who just aren't capable of taking on that grind once more in 2012.
Begin Slideshow

»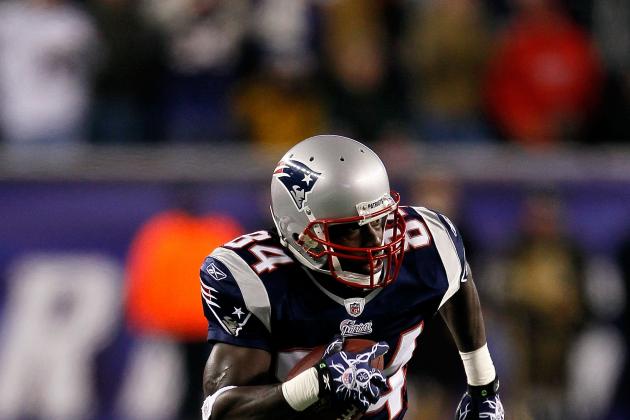 Jim Rogash/Getty Images

The end of the line may be near for one of Tom Brady's all-time favorite targets, as Deion Branch will have to compete for a roster spot this offseason.
Greg Bedard of the Boston Globe labeled Branch as "unimpressive" after taking in the Patriots' second OTA last week. "The guy catches everything but his burst is diminishing," Bedard added.
Branch's burst is diminished, not diminishing. Regardless of his rapport with his signal-caller, he's got stiff competition to hold off this year. Brandon Lloyd, Jabar Gaffney, Donte Stallworth and rookie Jeremy Ebert all join (or re-join) the fold and Chad Ochocinco will get another crack at it this year as well.
While not every one of them threaten Branch's specialized role, if their talents are deemed to be more valuable, they could easily threaten his roster spot. In that case, Julian Edelman and Matthew Slater add pressure to Branch, too.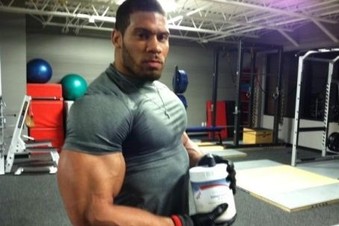 LaRon Landy is working off an interesting theory this offseason. Rather than focusing on his torn Achillies in the traditional sense, he focused on getting his arms thicker than his thighs.
He refused to undergo surgery for the Achilles injury in question, and instead settled on "alternative" stem cell therapy treatments against the advisement of the Washington Redskins medical staff.
Rex said he's not sure when Landry will be medically cleared but "hopefully" it's by training camp. #nyj

— Jenny Vrentas (@JennyVrentas) May 24, 2012
This move does have a lot of upside if Landry can maintain his health, but it seems he can't even achieve it, much less maintain it. Rex Ryan may be "hopeful" Landry can be medically cleared for training camp, but I don't share his optimism.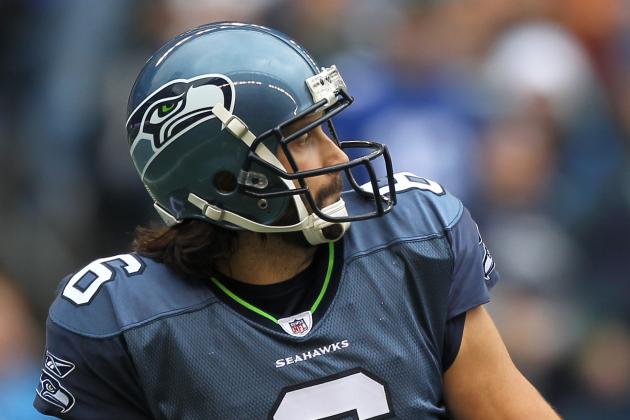 Otto Greule Jr/Getty Images

Charlie Whitehurst has been a lot of things in a short amount of time. He was once regarded as a promising backup quarterback for the Chargers, which allowed him to transition into the starter of the future in Seattle.
However, when Whitehurst became the starter of the present for the Seahawks, his stock took a nosedive. Whitehurst only needed 155 attempts over two seasons to prove he wasn't capable of leading an offense.
He was benched after just seven throws in his last start in Seattle. They decided instead that a clearly limited Tarvaris Jackson (pectoral injury) still gave them the best shot at winning. Whitehurst will have to earn his way back into the No. 2 role behind Phillip Rivers, but the tape and numbers don't suggest that will happen.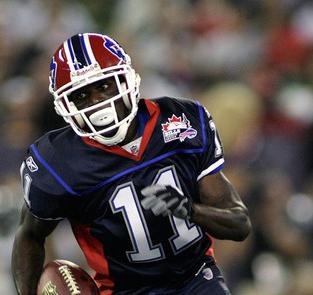 Roscoe Parish hasn't been active for a full 16-game regular season since 2007, missing all but 35 of his last 64 games. He's never been much of a receiver, but did have value in the return game.
His best hope is to grab the fifth slot behind Robert Meachem, Malcom Floyd, Vincent Brown and Eddie Royal. However, Parish's 5'9'' frame pretty clearly can't handle the rigors of the NFL, especially now as he heads towards his 30th birthday.
There's a chance he sticks on in a special teams role with San Diego, but I have to wonder if that's even in his best interest at this point.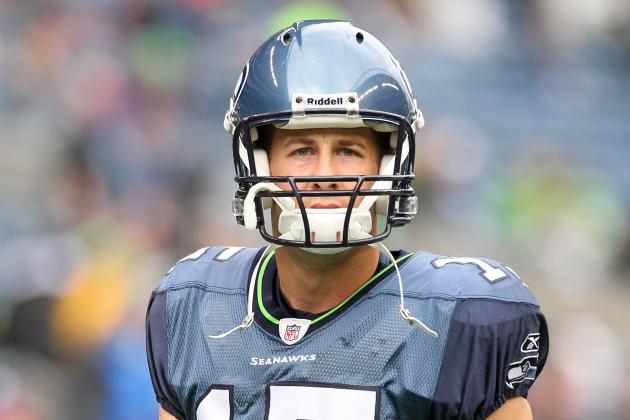 Otto Greule Jr/Getty Images

While Brandon Stokley will get chance to compete for slot duties in Peyton Manning's new regime, logic suggests the odds are against him.
The soon-to-be 36-year-old hasn't cleared 31 receptions since 2008 and hasn't bested 50 since 2004. Stokley has also had a lot of trouble staying healthy, playing in only two games last season with Peyton's younger brother Eli.
Since 2006, Stokley has missed a total of 35 games, which equates to nearly six games per year missed. Durability through training camp is going to be his biggest challenge, and then he's going to have to hold off Andre Caldwell in the slot.