Phil Jackson to Orlando Magic Rumors Resurface
June 6, 2012

The Phil Jackson-to-Orlando Magic rumors aren't dying as quickly as previous reports would have led us to believe and are getting a lot juicier this time around.
Last week, the Orlando Sentinel reported that former Charlotte Bobcats coach Sam Vincent approached the Magic with a deal that would have put Phil Jackson into a team president-cum-general manager role. On Thursday night, the Sentinel declared the deal dead.  
Vincent was quoted as saying, "'It drew some interest from Phil. But in the end, Phil decided to go with another opportunity."'
Late Tuesday night, SI.com is reporting that the deal may have some life and legs to it after all.
SI says two sources have it that a revised plan is being sent to the team. In this proposal being captained by Vincent, the 66-year-old Jackson would join the Magic front office in some undisclosed capacity, Vincent would operate in a front-office role, current Pacers assistant Brian Shaw would get the head coaching gig, and Hall of Famer Scottie Pippen would join the team as an assistant.
In another interesting tidbit from the reported proposal, Jackson is looking for partial ownership in the club and would work remotely from L.A. for the majority of the time.  
That last detail may be too large a pill for Magic CEO Alex Martins to swallow. According to the SI article, Martins "appears to be against the idea of having an absentee leader."
In the revised deal, Jackson would reportedly work in Orlando just one week out of every month and make six community appearances every month.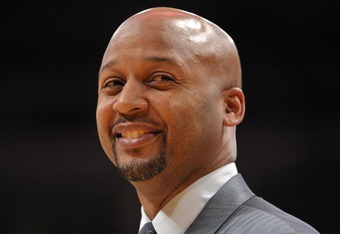 Jackson sat out this season after the Lakers were swept out of the second round of the playoffs by the eventual world champion Dallas Mavericks.  
Jackson has among the most impressive resumes in league history and is by far the biggest name available on the market. He has 11 rings and 1,115 wins (.704 winning percentage) along with 229 playoff wins in 20 seasons with the Bulls and Lakers.  
If this is a real proposal, the Magic must pull the trigger.  
Bringing in Jackson's mind and league relationships, along with Shaw's personality and experience, and another Hall of Famer in Pippen, should intrigue Dwight Howard enough to stick around and end all of this he-said-he-said drama.
However, just bringing in Jackson wouldn't fix everything for the Magic. He'll have to be a lot more than a figurehead; Orlando has a ton of work to do to return to contender status. 
The Magic already have $65 million on the books for next season invested in 11 players. They're saddled by Hedo Turkoglu's dreadful contract (two years, $23.8 million), two other not-so-great deals in Jason Richardson (three years, $18.6 million) and Glenn Davis (three years, $19.4 million). And there's not a lot of other game-changing talent around Howard.
It's a tough job, but who better to bring in to fix this mess than the ego-leveling zen master and a group of solid proteges?
And who better to guide Howard through this volatile time in his career than Jackson's brain trust?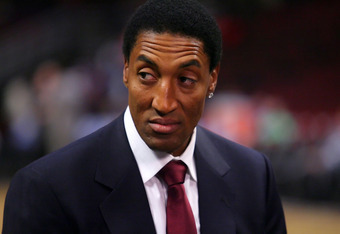 The Magic have backup plans if this falls through. They have been without a coach and GM since Stan Van Gundy and Otis Smith were axed on May 21.  
Orlando is reportedly considering Spurs VP and assistant GM Dennis Lindsey, former Hornets GM Jeff Bower, OKC execs Troy Weaver and Rob Hennigan, and former Blazers GM and Pacers exec Kevin Pritchard for the front office position, per the Sentinel.
For the head coaching vacancies, along with Shaw, Warriors lead assistant Michael Malone, former Sonics and Blazers coach Nate McMillan (who agreed to interview for the position), and former Chicago Bulls and Utah Jazz coach Jerry Sloan are reported to be candidates.
Shaw played 14 seasons for the Celtics, Heat, Magic, Warriors, 76ers, Blazers and Lakers, where he played under Jackson for four seasons. He was an assistant under Jackson with the Lakers from 2004-05 until last season. He was with the Pacers for this past season as an assistant and has five rings (three as a player and two as an assistant).
Shaw has been one of nine who have already interviewed for the Charlotte Bobcats opening.