Toronto Maple Leafs: Looking Back at the 2009 NHL Draft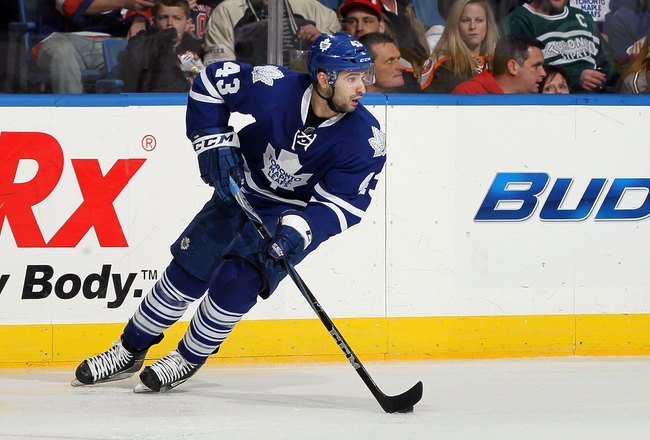 Jim McIsaac/Getty Images
The 2009 NHL entry draft, held in Montreal, proved to be another fantastic opportunity for Brian Burke and his team of scouts to continue the rebuild of the Toronto Maple Leafs, as the Leafs held three picks in the first two rounds.
2009 was also the second consecutive season the Leafs were guaranteed to receive a premium player in the first round, as they held the seventh overall pick.
It was the rest of the draft, however, that should give Leafs fans some hope, as 2009 turned out to be a fairly solid draft year for Burke and company.
1st Round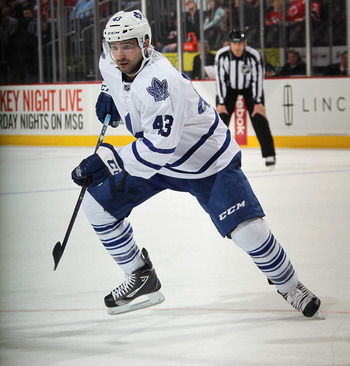 Bruce Bennett/Getty Images
As I mentioned in the introduction slide, the Toronto Maple Leafs held a top-10 pick for the second consecutive season (the Leafs traded up and selected defenseman Luke Schenn the year before).
The Leafs were also fairly set on who they wanted with the seventh overall selection (as was made famous by this conversation on the draft floor), eying London Knights sniper Nazem Kadri.
Fortunately for Toronto, Kadri was still on the board when it was the Leafs' turn on the clock, and Brian Burke didn't hesitate in drafting the London, Ontario, native.
While Kadri has been a major source of controversy in Toronto (many are upset at his lack of progression), Kadri has been relegated to the AHL until he develops a more well-rounded game.
After Kadri's performance in the Toronto Marlies' impressive run in the 2012 Calder Cup playoffs, Kadri now seems to be primed to be a full-time Maple Leaf next season.
Verdict: Good pick. Development's been slower than expected but still shows incredible promise.
2nd Round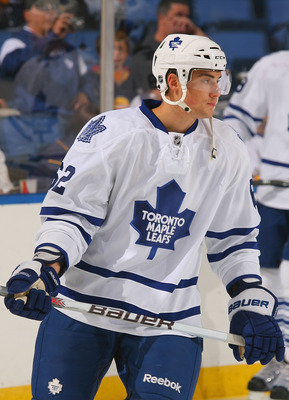 Rick Stewart/Getty Images
The second round of the 2009 draft was a bit of a mixed bag for the Toronto Maple Leafs.
With the 50th pick in 2009, the Maple Leafs chose right winger Kenny Ryan, from Franklin, Mich.
The soon-to-be 21-year-old Ryan made his professional debut in 2011-2012 with the Toronto organization.
After just 16 games with the AHL's Toronto Marlies, however, Ryan had only managed to put up one point and was subsequently demoted to play for the Reading Royals of the ECHL.
Obviously, time isn't even close to having run out, but having to demote Ryan to the ECHL has to be somewhat of a disappointment for the Maple Leafs organization.
On the flip side, though, the Leafs were able to find Jesse Blacker with the 58th overall choice in 2009, which is turning out to be a promising pick.
Blacker was a terrific presence this year on the Toronto Marlies blue line and has climbed the Maple Leafs depth chart, being billed as one of Toronto's top defensive prospects, alongside Korbinian Holzer and Stuart Percy.
Verdict: Great round. Though Ryan hasn't performed the way Toronto had hoped, there was no way for Toronto to know that it would happen as Jesse Blacker has been a very pleasant surprise.
3rd Round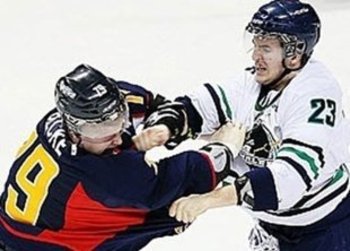 Photo Credit: sports.yahoo.com
With their third-round selection (No. 68 overall), the Maple Leafs would go on to choose hometown boy Jamie Devane.
A shocking selection in the third round, Devane was used as a heavyweight enforcer for the Plymouth Whalers of the OHL.
Devane finished his last year of junior hockey this season, totaling 45 points and 104 penalty minutes in 59 games.
Toronto fans will most likely get their first real chance at scouting Devane in 2012-2013.
Verdict: Too early too tell, but it was a shock to see a tough guy go that early.
5th Round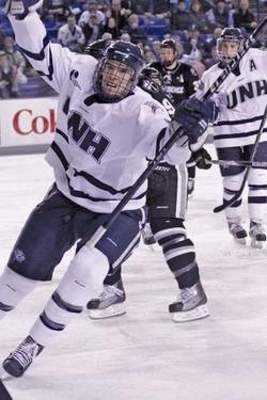 Photo Credit: Scott P. Yates/Portsmouth Herald photo
Toronto's fifth-round pick in 2009 (128th overall) was used to draft 6'6", 225-pound defenseman Eric Knodel, from West Chester, Penn.
Despite having just turned 22 years old, Knodel began his development in the USHL with the Des Moines Buccaneers in 2009-2010.
Knodel then moved on to join the University of New Hampshire but didn't see any playing time in 2010-2011.
This season with New Hampshire, Knodel played in 37 games, accumulating 12 points and 24 penalty minutes from the blue line.
Verdict: Knodel is still just beginning to play meaningful hockey and seems to be a decent choice for a 128th overall pick.
6th Round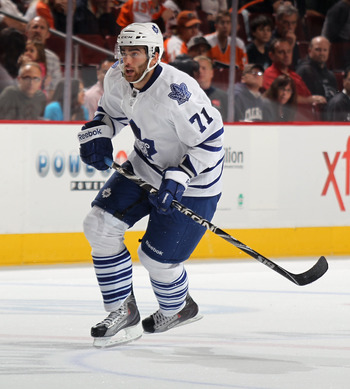 Bruce Bennett/Getty Images
The Maple Leafs' penultimate draft choice in the 2009 draft came at pick No. 158, which they used to add Binghamton, N.Y., native Jerry D'Amigo to their ranks.
That pick may turn out to be one of the best of Brian Burke's career as an NHL general manager, seeing as D'Amigo has been one of the best players for the Toronto Marlies this season (especially during their run to the Calder Cup final).
D'Amigo put up 41 points in 76 games with the Marlies during the regular season and added another 13 points in the Marlies' 17 playoff games.
D'Amigo could work his way to up to being a Maple Leaf in another year or two, which would make Burke look like a genius.
Verdict: Sensational pick at 158th overall. Even if D'Amigo only becomes a third- or fourth-line kind of player, it will be considered a steal in the sixth round.
7th Round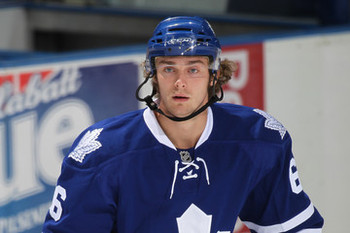 Photo Credit: http://leafsloft.blogspot.ca
The Leafs' final pick in the 2009 NHL entry draft was a big defenseman named Barron Smith.
Toronto used its seventh-round selection on the youngster after he played in just 14 games in his rookie season with the OHL's London Knights.
He'd go on to play the next three years with the Peterborough Petes, appearing in just 72 total games during that period and posting a player rating of minus-20.
This past season, Smith only played in two games for the University of Alberta in Western Canada.
Verdict: Seventh-round draft picks aren't ever expected to become studs, but Smith couldn't even crack an OHL lineup on a consistent basis, making this a pretty disappointing pick.
Keep Reading

Toronto Maple Leafs: Like this team?