Miami Dolphins: 10 Players Who Will Relish the Spotlight on HBO's 'Hard Knocks'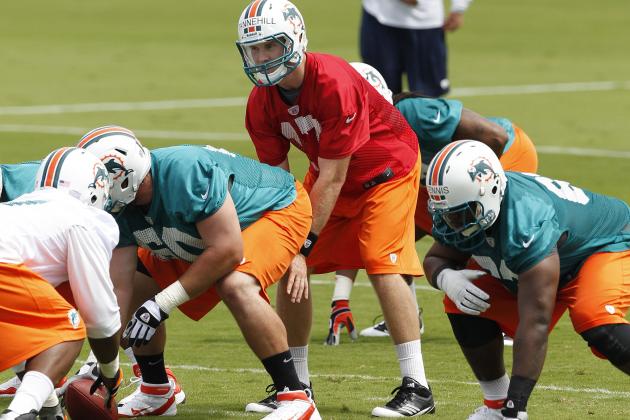 Joel Auerbach/Getty Images

Upon hearing that the Miami Dolphins would be the NFL team to be featured on the 2012 season of HBO's acclaimed football series Hard Knocks, I was thrilled. Partially because I'm a lifelong Miami Dolphins fan, but also because of the long list of possible story lines and characters that could be featured on this season of the show.
The Dolphins certainly have a lot to offer. You have the battle between Tannehill and Moore, the long shot to make the squad in Les Brown, colorful characters in Incognito, Davis and Pouncey and oh yeah, Ryan Tannehill's beautiful wife, Lauren.
With all these angles to cover, it should be a great season of Hard Knocks. Here are 10 players that will relish the spotlight.
Begin Slideshow

»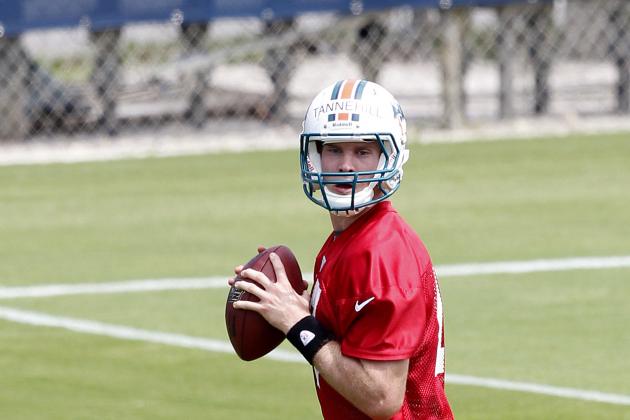 Joel Auerbach/Getty Images

Could there be anyone else but Tannehill to lead this list?
Tannehill is coming into his rookie season with a lot of expectations. Being the eighth overall pick, it's expected that you're going to come into the season good enough to play right away. Will Tannehill rise to the occasion and beat out the incumbent Matt Moore, or will he be resigned to the bench?
This is undoubtedly a storyline that the HBO crew will choose to highlight, as it's a rarity of the show to have a QB battle that will stretch all the way to the end of the preseason. It will be fascinating to see how it plays out over the course of the show.
And HBO will also likely feature Tannehill's wife Lauren prominently on the show, as she'll help to draw in viewers.
Richie Incognito is one of the most colorful players on the team. He's outspoken and is a really funny guy. He was once voted as the dirtiest player in the NFL by NFL players.
In the video above, he's playing at a Playboy golf tournament, and he says that while he won't disclose how many times he'd been at the Playboy event, he'd been to the Playboy tournament a few times.
Incognito is someone who the HBO producers will probably cut to a couple of times an episode for some comedic relief or a quick funny quote. I could definitely see Incognito pulling a prank or two as well; it seems like it'd be in line with his personality.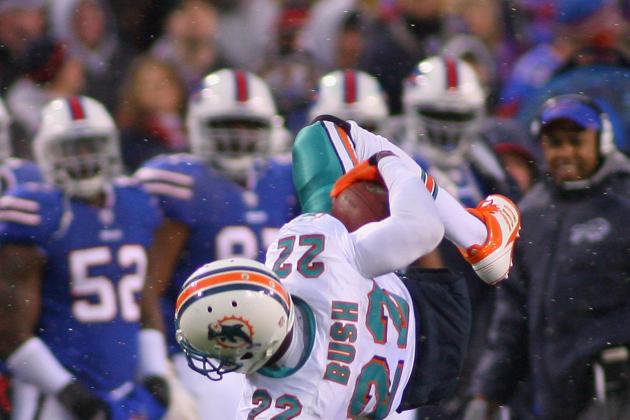 Rick Stewart/Getty Images

Without a doubt, Reggie Bush will be heavily featured on the upcoming season. Bush could potentially be the best known player on the team, especially to women because of his former relationship with Kim Kardashian. He'll help to attract viewers who wouldn't normally tune in to a late-summer program about football.
Whether or not they decide to discuss his personal life, Bush has finally come into his own as an NFL player and had his best career season last year. That alone is worth highlighting, as Bush will continue to look to improve his game as the 2012 season approaches.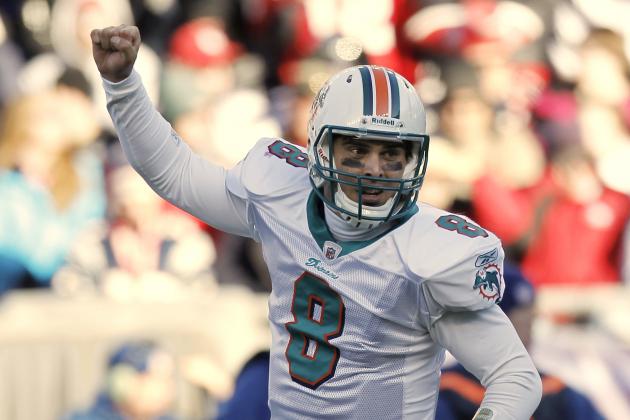 Winslow Townson/Getty Images

Moore is the ying to Ryan Tannehill's yang, or at least it will likely purposefully appear that way to viewers of the show. HBO will no doubt play on and build up a rivalry between Moore and Tannehill, as the young rookie will look to unseat the veteran Moore, who surprisingly had a very solid year when he became the starter for the Dolphins midway through last season.
A quarterback battle should be great TV, and I can't wait to see the interviews from Moore and Tannehill as the season goes on. Especially if one of them appears to be gaining an edge, the other may get a little bit too outspoken, giving us some good quotes and good entertainment to boot.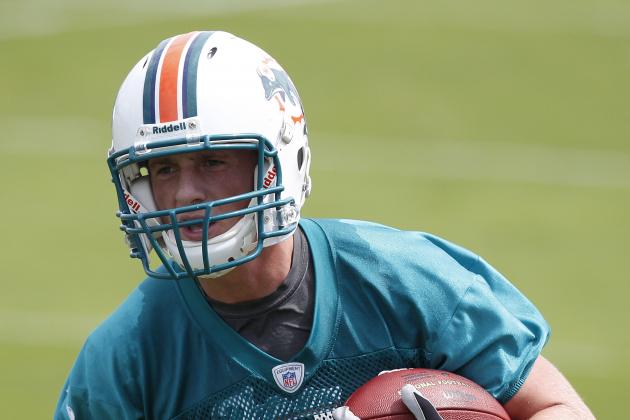 Joel Auerbach/Getty Images

In case you aren't familiar with the story of Les Brown, he's 24 years old and last played football in high school. He's a former college basketball player at powerhouse NAIA Westminster College in Utah—I'm sure you've heard of it. Brown was pursuing a job in finance before he decided to devote his life to training in Hawaii.
He's a terrific athlete, and the Dolphins figured that they would give him a shot at making their roster.
HBO will assuredly feature Brown prominently, as everyone loves an underdog. He provides the perfect story of a long shot trying to make it, something they've done in previous seasons of the show. He's a likable guy, and viewers will certainly root for him come August.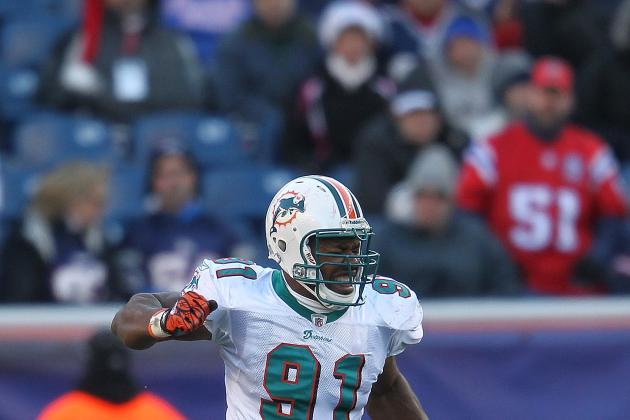 Jim Rogash/Getty Images

Every season of the show needs to have a feel-good story. This year, one of those stories will come by way of linebacker Cameron Wake.
Wake is the classic tale of a player who got knocked down initially, only to rise up and come back even stronger. Wake was initially cut from the Giants before going to the CFL, even taking a full year off from football because no one wanted his services.
Finally, Wake found a home with the Miami Dolphins, and in 2010 he became an All-Pro and was named to the Pro Bowl. HBO loves to profile a guy like Wake, and we should be hearing a lot about his story. It's a good one.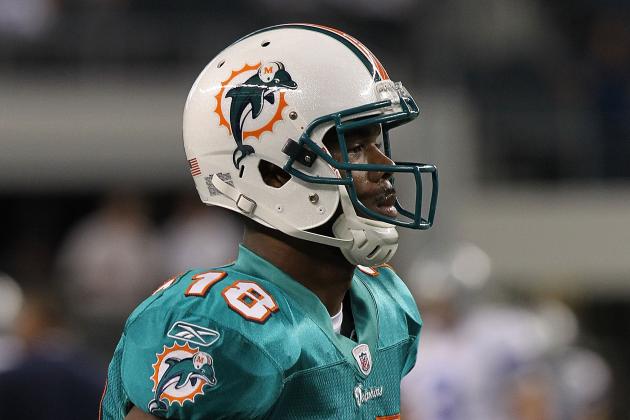 Ronald Martinez/Getty Images

Another recurring theme on Hard Knocks is the player who is right on the fence and is going to need to win a spot on the team solely based on their performance in camp and in the pre-season games.
Wallace was signed as an undrafted free agent by Miami two years ago, and has been a solid contributor on special teams, and is a good all around teammate.
However, this year Wallace has a major opportunity to step in and get some time at his natural wide receiver due to the departure of Brandon Marshall. Will he rise to the occasion and make the team? Or will he be resigned to special team duties, or worse, be cut?
Wallace also has a unique story. He didn't step onto a football field until his junior year of high school, and he grew up in Panama playing soccer, of all sports. How many guys in the history of the show have a backstory like that?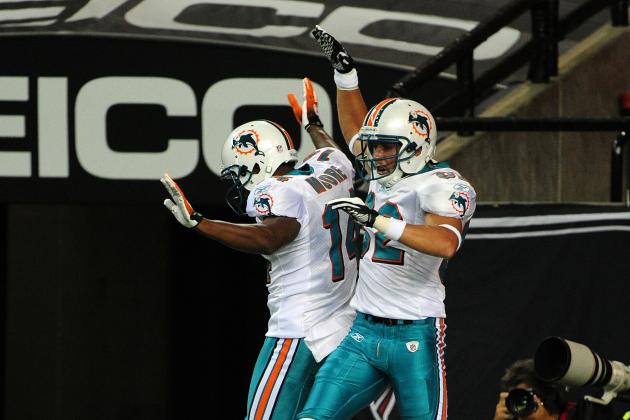 Scott Cunningham/Getty Images

Much like Roberto Wallace, Marlon Moore is also an undrafted free agent who was signed by the Miami Dolphins in 2010. If Wallace is on the fence in terms of getting significant playing time, or even making the team, then Moore is on the tip of the fence post.
You can bet that Moore will be highlighted as one of the players who has to fight and scrap for time and give 100 percent on every rep, or he is in serious danger of not making the team.
Moore has a lot of talent, so can he finally put it all together and show the team (and the HBO audience) what he's made of?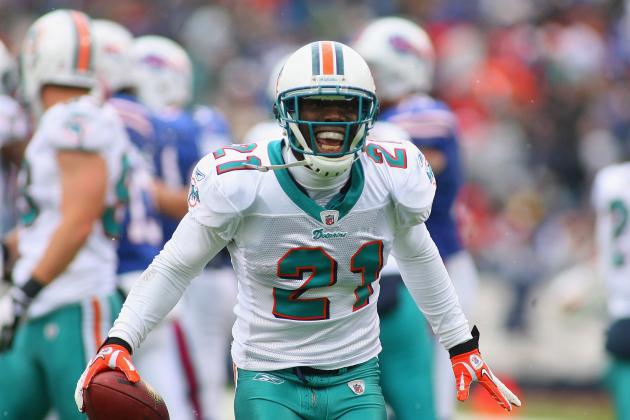 Rick Stewart/Getty Images

On to the last type of player that Hard Knocks loves to put on screen for our viewing pleasure, the joker/prankster. Every season, there seem to be a couple guys who love to pull pranks or haze the rookies, and Vontae Davis could be one of them.
Davis has a funny, outgoing personality and isn't afraid to speak his mind. You can bet there will be a couple scenes that involve Davis quickly finding their way to YouTube due to their hilariousness. I can't wait to see what Davis has to say come August. It should be great television.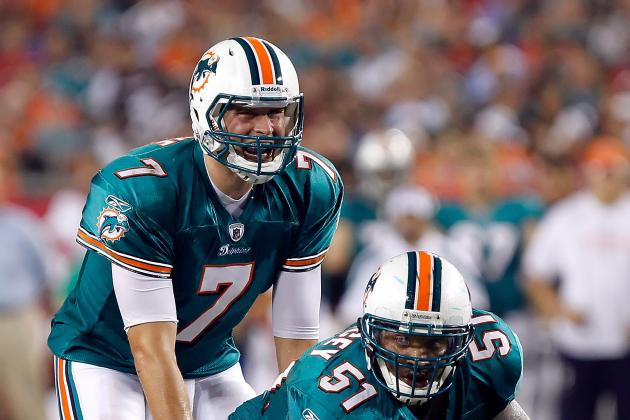 J. Meric/Getty Images

On to our last player, and the second prankster of the Fins', Mike Pouncey. Pouncey is the identical twin brother of Steelers center Maurkice Pouncey, which you can bet will be mentioned a few times. Pouncey is the type of player who loves to ease the tension of camp by having some fun.
Maybe he'll even team up with Vontae Davis and pull a prank on rookie QB Ryan Tannehill. Or, even better, maybe they'll go for the ultimate and prank rookie head coach Joe Philbin. That would be a sight to see and would be ridiculously funny.
Follow me on Twitter: @rlongo924