US Open Field 2012: 10 Unknowns Who Will Compete for First Major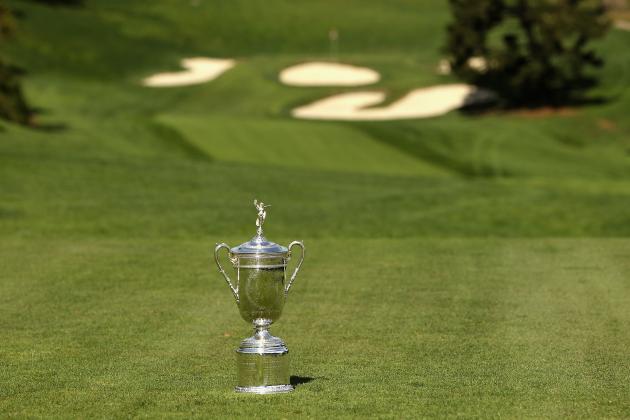 Ezra Shaw/Getty Images

Since it was announced that Tiger Woods, Phil Mickelson, and Bubba Watson would make up a trio at the first round of the U.S. Open, nearly all of the media attention given to the tournament has focused on them.
While the three all have a great shot at winning, with Tiger and Lefty widely considered two of the biggest favorites, the U.S. Open is one of the best opportunities for an unknown golfer to compete for the trophy. Six of the last seven Open winners won their first major at the U.S. Open, and 2005 winner Michael Campbell won his first and still only PGA Tour win at the Open.
This year's tournament welcomes many golfers who are unknown to the vast majority of golf fans, and while most will miss the cut and have to be content going home with only the experience of playing at the Open, there are several who have the talent to compete for the trophy and their first major championship.
Here we look at ten golfers who will tee off on Friday who have a realistic shot at competing for the 2012 U.S. Open trophy.
Begin Slideshow

»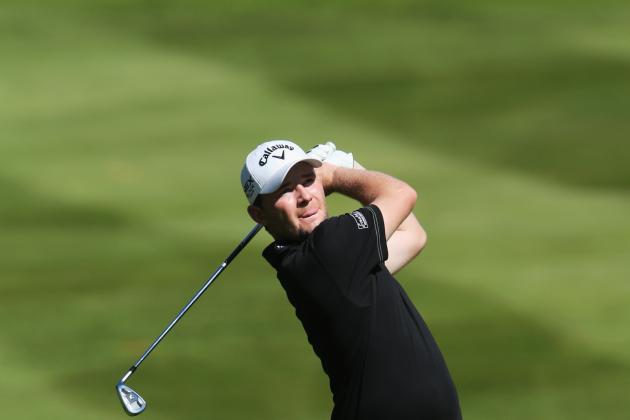 David Cannon/Getty Images

Branden Grace is largely unknown to American golf fans. He spends most of his time on the European Tour, and his only appearances in majors have been his three attempts at the British Open, in which he twice missed the cut and in 2009 finished tied for 43rd.
Yet despite his lack of experience in American tournaments, Grace has lately made his presence known. He has been on an absolute tear in Europe, winning three European Tour tournaments in 2012, including consecutive wins at the Joburg Open and the Volvo Golf Championships. He is the third youngest golfer ever to win three European Tour tournaments in the same year. The two younger golfers, Sandy Lyle and Seve Ballesteros, each won multiple major tournaments.
Grace will be facing a different caliber of opponents at the U.S. Open than he has been facing in Europe, but with the dominance he has shown recently, ignore him at your own risk.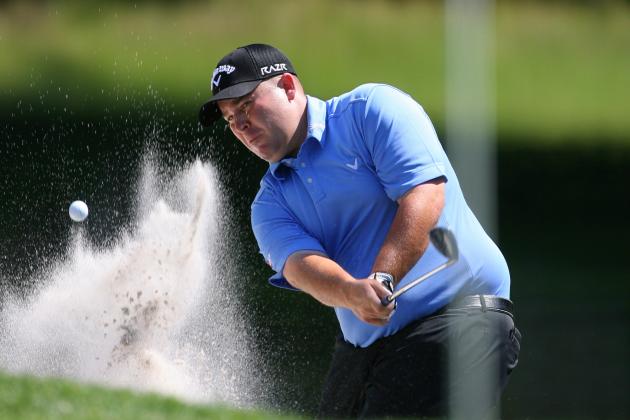 Hunter Martin/Getty Images

Colt Knost has a large advantage at the U.S. Open that none of his fellow dark horses share: he has previously won at Olympic. Knost won the 2007 United States Amateur Championship at Olympic, defeating runner-up Michael Thompson. In a course as mystifying as Olympic, the confidence that a previous victory brings should be a major boon to Knost.
Knost has had a tough time staying on the PGA Tour since turning pro after his Amateur Championship win, but has found success on the Nationwide Tour, winning two events with six more top ten finishes.
But Knox's previous success at Olympic isn't the only reason to believe he can contend at the U.S. Open. He's currently enjoying the best season of his career, posting two third place finishes in 2012. He's also ninth in the tour on driving accuracy, a critical statistic at Olympic.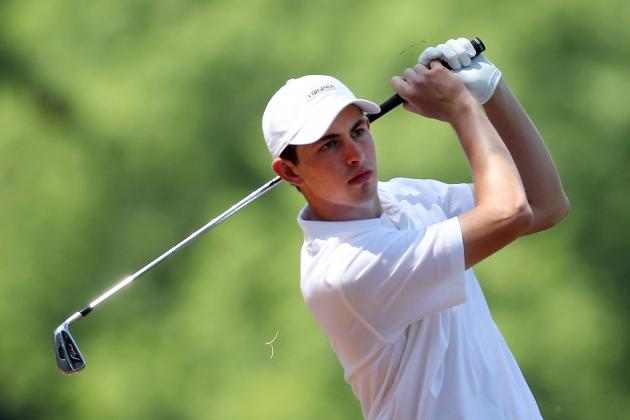 Andrew Redington/Getty Images

The last time an amateur won the U.S. Open was in 1933, when Johnny Goodman beat Ralph Guldahl by one stroke. Since then, only three times has an amateur even finished in the Top 10: Jack Nicklaus in second place in 1960, Nicklaus in fourth place in 1961, and Jim Simons tied for fifth in 1971. It's highly unlikely that an amateur could do that in the Open on any course, let alone a course as difficult as Olympic. But if any amateur can make a run for the title, it's Patrick Cantlay.
Cantlay is a 20-year-old golfer currently enrolled at UCLA. He won the Haskins Award in 2011 as the nation's top collegiate golfer, and was named the Division I Jack Nicklaus National Player of the Year.
The 2012 Open will not be Cantlay's first tournament. He finished tied for 47th at this year's Masters, but his biggest splash was in last year's open, where he turned more than a few heads by finishing tied for 21st, despite being only 19 years old.
If Cantlay finds himself in the hunt in the final rounds, he will not have the advantages of age or experience to help him cope with the pressure. But perhaps his youth could be his biggest asset.
Few if any will put much money on Cantlay to win at Olympic, but if he plays as well as he's played in his previous major appearances, he could quite possibly find himself competing on Sunday.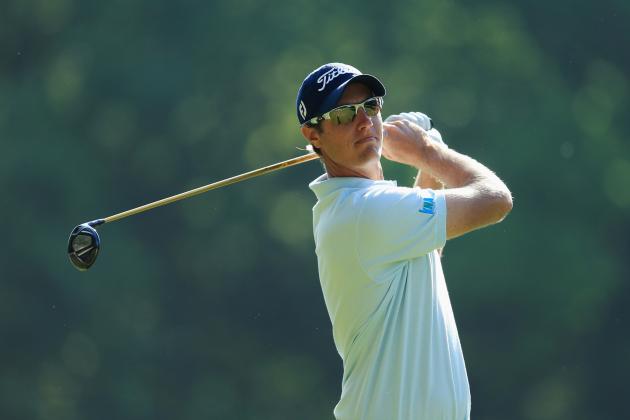 Richard Heathcote/Getty Images

The Olympic Club has one of the toughest starts of any of the premiere golf courses in the country, beginning with a 520 yard par-4, and the course doesn't ease up much after. Golfers with distance have a big advantage at Olympic, giving Nicolas Colsaerts a boost in his attempt to win the Open. He is averaging over 317 yards per drive this season on the European Tour, 10 yards higher than his previous best.
Colsaerts has been playing well as of late, winning his second European Tour event in May at the Volvo World Match Play Championship. 2012 marks his second try at the U.S. Open, as he missed the cut in last year's tournament.
Colsaerts is playing the best golf of his life, and with his newly found power off the tee, he expects to have no problem making the cut at Olympic.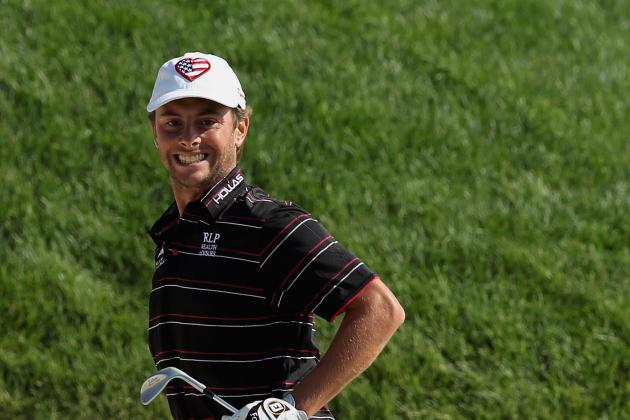 Scott Halleran/Getty Images

Spencer Levin's first time at the U.S. Open in 2004 made the golfing world take notice of the then-amateur when he tied for 13th place. But he was not able to build off of that momentum, missing the cut in the next year's tournament. He failed to make the cut in his only other pre-2011 major appearance, the 2007 British Open.
Yet Levin seems to have put things together since retaining his tour card in Q-School in 2009, finishing tied for 44th in last year's British Open and tied for 26th in the PGA Championship. He also tied for first at the Mayakoba Golf Classic in February, 2011, though he lost in the playoff round.
So what gives Levin a chance to compete in the U.S. Open, despite zero career PGA Tour wins and only one second place finish?
In 18 events played this year, he has six Top 25 finishes, three Top 10 finishes, and one third place finish. He finished tied for fourth at the recent Memorial Tournament, and though he missed the cut the following week at St. Jude, he still has a bit of momentum on his side.
At least one expert is in Levin's camp: SI Golf Group managing editor Jim Herre picked Levin as his dark horse choice to win the Open.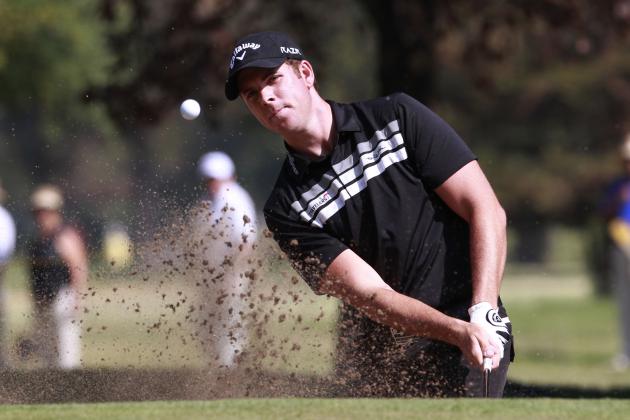 Marcelo Hernandez Maldonado/Getty Images

27-year-old Luke List hasn't played in the U.S. Open since 2007, and in his three appearances in the tournament he has missed the cut each time. Yet List enters this year's tournament with his best chance yet of making a run at the title.
Since joining the Nationwide Tour in 2010, List has found his groove. In the ten events he has played on on the tour this year, List has managed four Top 10 finishes, including two second place finishes and a win at the South Georgia Classic. He is second on the tour money list this season, and he leads the tour in driving distance at 324 yards per drive.
List has never looked better than he does right now, and he enters the U.S. Open with the momentum to make the cut at the U.S. Open for the first time in his career.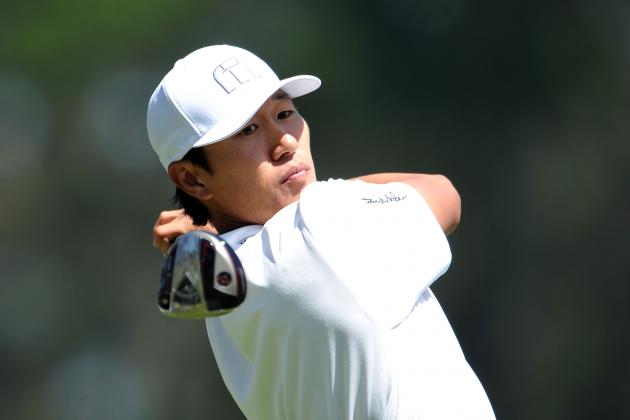 Stuart Franklin/Getty Images

James Hahn enters the US Open as the Nationwide Tour's Player of the Month for May, having won the Rex Hospital Open after finishing tied for 12th and seventh in his two previous tournaments, each time scoring more than ten strokes under par.
This year's U.S. Open is Hahn's first ever major tournament, and thus he will likely contend with the jitters. Yet he should be feeling confident as a result of his recent stellar play. Also, the Berkeley alum will have the advantage of playing close to home.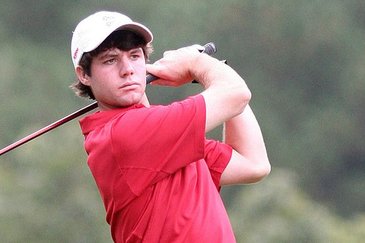 Photo Courtesy GolfWeek.com
Less than two weeks ago, Hunter Hamrick watched as the University of Texas Longhorns defeated his Alabama Crimson Tide golf team in the NCAA Championship on a 30-foot birdie putt on the final hole. He had no time to lick his wounds, as the next morning he had to compete in the U.S. Open sectional qualifying tournament. If Hamrick was still smarting from the previous day's loss, he didn't show it at the qualifier.
Despite playing on almost no sleep and having to pause mid-round for a day due to weather, Hamrick managed to finish near the top of the leaderboard, qualifying for the U.S. Open.
Hamrick is a long shot due to his youth and lack of experience, but he has been one of the best golfers to ever play at Alabama; he clearly has momentum on his side. He's a long shot to make the cut, but Hamrick has the talent to make a run.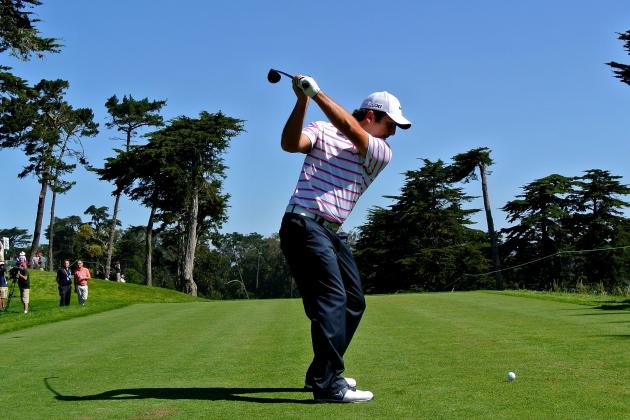 Andrew Redington/Getty Images

Though he's missed the cut at the last two U.S. Opens, Francesco Molinari hasn't been entirely absent from the leader board at major tournaments. The European Tour star has finished in the Top 20 in three majors, including a tie for 19th at this year's Masters.
Molinari won his third career European Tour tournament last month at the Reale Seguros Open de Espana by three strokes, and is currently ranked tenth in the Race to Dubai.
Distance will be his greatest struggle at Olympic, as he only averages 277.33 yards per drive, which will leave him with a few very long second shots. Still, his impressive play as of late and his surprisingly strong record at American major tournaments gives Molinari the chance to win some money at Olympic.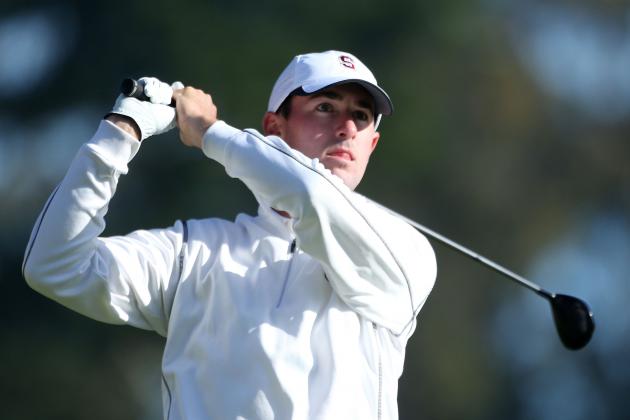 Andrew Redington/Getty Images

Stanford graduates Tiger Woods and Casey Martin will each absorb more than their fare share of media attention at the tournament, but current Stanford student Cameron Wilson hopes that his play will draw some attention of his own.
Wilson won the sectional qualifier in Summit, New Jersey, earning one of the four spots at the tournament to advance to the Open. After an average first round, Wilson scored nine birdies on the second round of the tournament, placing him atop the leader board.
Wilson will benefit from playing close to his home at Stanford, and perhaps he picked a thing or two up from his practice round partners Woods and Martin. There are many good amateurs playing at Olympic, so Wilson will have to play as well as he played at the qualifying tournament if he wants to have a shot at competing at Olympic.