New York Knicks: 10 Coaches Who Would've Been a Better Hire Than Mike Woodson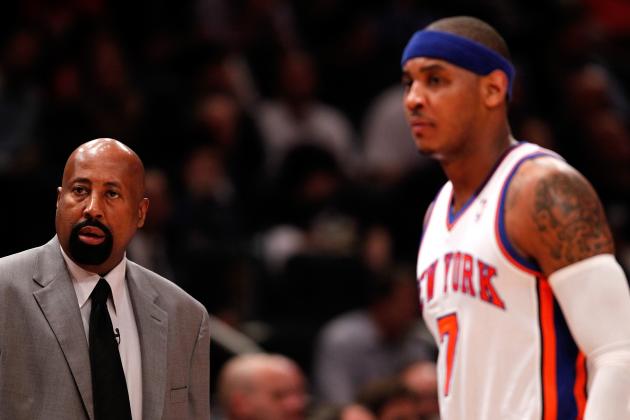 Jeff Zelevansky/Getty Images
The Woodson- Melo pairing will be heavily scrutinized over the next three seasons.
The Head Coach of the New York Knicks is a done deal.
Mike Woodson, owner of an impressive 18-6 regular season record after taking over for Mike D'Antoni on March 14, 2012 will be at the helm for the next three seasons.
Hiring Woodson may end up being the perfect choice for the Knicks. It does seem a bit odd that the team neglected to even contact or interview any other candidates for the job.
That's a very nice endorsement of Mike Woodson but it's still an odd way to go about things.
Would you buy a house after looking at only one residence? Would you buy a car after one stop, at one dealership, and one test drive?
Maybe Woodson is that rare off-the-rack suit that fits perfectly the moment you try it on. That's rare though, and when one considers the list of other available names on the market, even those who may back Woodson might find it odd that the Knicks didn't at least kick the tires on these guys.
Begin Slideshow

»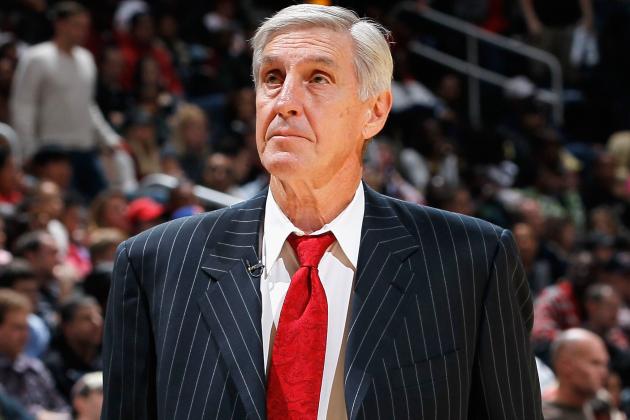 Kevin C. Cox/Getty Images
Jerry Sloan has no rings, but an impressive resume nonetheless.
No, Jerry Sloan never won a ring.
He's got a track record that one would think might be worthy of an interview or a phone call. Especially since when Mike D'Antoni initially resigned there were rumors that Sloan was actually interested in the Knicks job.
Sloan was a head coach for almost 26 seasons. He spent nearly all that time as the coach of the Utah Jazz. His record is impressive, 1221 wins, 803 losses, which means that over a quarter century Sloan won over 60 percent of his games.
Sloan also guided the Jazz to two NBA Finals appearances. He lost both times, but he lost to Michael Jordan. Losing to Michael Jordan in the NBA Finals was fairly routine in the 1990's. Six times the Bulls made the finals, six times they won.
Jerry Sloan has lost two more NBA Finals than Mike Woodson has ever coached in.
Would Sloan be better than Woodson? We'll never know and neither will the upper management of the Knicks because they never even interviewed him.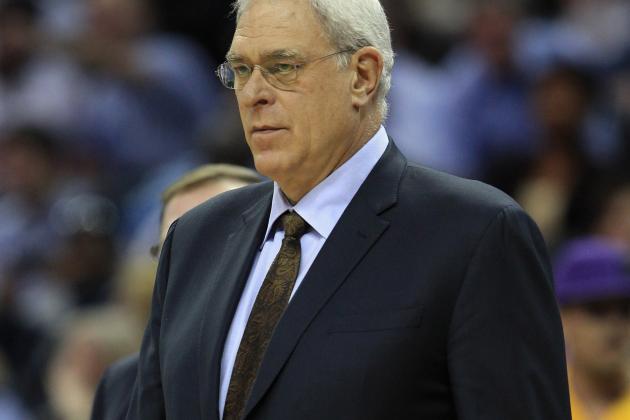 Streeter Lecka/Getty Images
Phil Jackson won six rings with the Bulls, and two as a member of the Knicks.
Phil Jackson?
Who needs that guy?
Winning NBA Titles with Phil Jackson as head coach is so cliched. Sure the Knicks have a small forward who has accomplished a lot in the NBA without having won a ring.
When was the last time that Jackson took a versatile scoring player and guided him into maturity while winning multiple rings?
Well he's done it twice, with two players. They're named Michael Jordan and Kobe Bryant. Let the Jackson haters have their fun but his resume is staggeringly good.
If you were impressed by Sloan's career winning percentage over 60 percent, then Jackson's 1155 and 485 win-loss record, a winning percentage of over 70 percent is even better. Throw in guiding his teams to 13 NBA Finals and winning an outrageous 11 of them and Jackson's resume is about as impressive as anyone's in league history.
The fact that the Knicks didn't hire him is okay. Not even seeing what he had to say, or what his vision for the team would have been is inexplicable.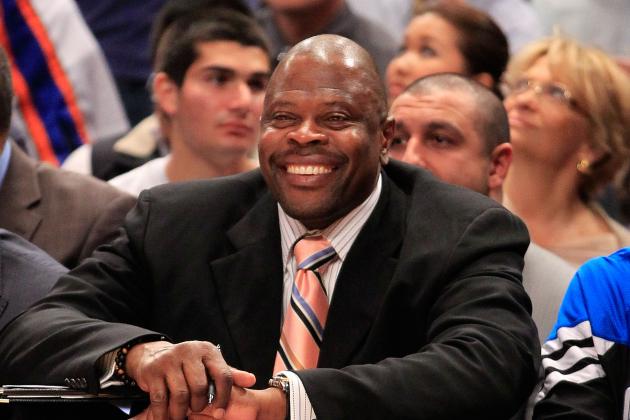 Chris Trotman/Getty Images
Former Knick great Patrick Ewing is just waiting for a head coaching opportunity.
At some point, some team will give Patrick Ewing a chance to become a head coach.
That team will not be the New York Knicks, Is that going to be a mistake? Tough to tell, but for a player who was the team's emotional leader for over a decade as well as the centerpiece of some of the team's most memorable postseason runs one might think that Ewing would be worth looking into.
No former player understands the complexities of playing in New York City more than Patrick Ewing. The team's number one overall draft pick, the only one the team has had since the 1976 ABA-NBA merger knows about pressure. He knows about handling losing in New York City, and as a current assistant coach for the Orlando Magic Ewing has been exposed to a number of recent coaching ups-and-downs.
The drama surrounding the Magic, he's seen it and he's dealt it.
Patrick Ewing's record as a head coach doesn't exist. He's never done it before. Some team will eventually take a chance on him though and if he goes on to become a great head coach Knicks fans might wonder why their team never tired to hire him.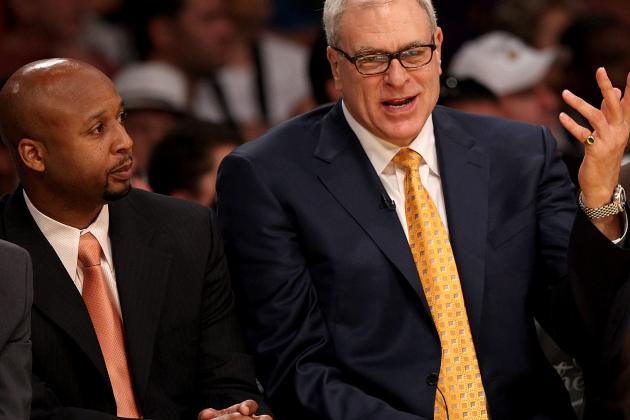 Christian Petersen/Getty Images
Brian Shaw was Phil Jackson's right hand man in Los Angeles.
On a short list of former NBA Players who are currently NBA Assistant Coaches, and would like a head coaching job Brian Shaw, might be at the top.
Shaw, a former first round pick of the Boston Celtics out of Cal Santa Barbara in 1988 bounced around the NBA as a role player for 14 seasons finished his career as a player as a member of the Lakers. He seamlessly segued into assistant coaching learning under Phil Jackson.
Shaw was there for the two NBA titles the Lakers won in 2008 and 2009. When Phil Jackson stepped down following the 2011 season Shaw wanted the Lakers' top spot.
He didn't get it, so Shaw left and is now as assistant coach for the Indiana Pacers. He's waiting for a shot at a head coaching job, He's going to get it eventually. Not with the Knicks though.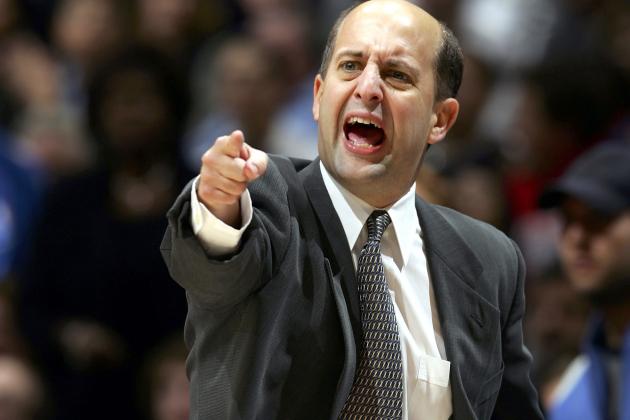 Jeff Gross/Getty Images
Does this man look familiar?
This would have qualified as an unconventional choice.
Just in case you don't remember Jeff Van Gundy has already coached the New York Knicks.
For seven seasons, one NBA Finals appearance, and several very memorable showdowns with the Miami Heat, Jeff Van Gundy was the head man for the New York Knicks.
Van Gundy went on to coach the Houston Rockets, and now alongside Marv Albert is part of a highly entertaining announcing team for ABC.
Would Van Gundy want to coach in New York again? Would the Knicks want him? Would he be good? The third question is oddly enough the one most likely to have an affirmative answer.
Van Gundy was and in all likelihood would still be a pretty good coach. Add to that the fact that he took a beat-up, less talented than the current Knicks team all the way to the NBA Finals in 1999, and he's probably about as qualified to guide the current New York Knicks as anyone in the world would be.
It seems likely that the biggest obstacle to a Van Gundy return would have been the ownership of the Knicks. James Dolan doesn't have a great track record though. So perhaps that's enough evidence to suggest Van Gundy would have made for a decent choice.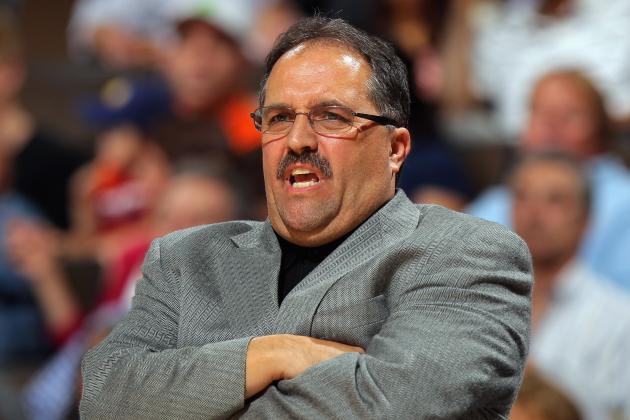 Doug Pensinger/Getty Images
Jeff Van Gundy isn't the only Van Gundy who can coach.
If not Jeff then why not Stan?
Hiring Stan Van Gundy would have made for an interesting story.
Jeff worked out okay in New York, maybe Stan would be a decent solution. Just to recap the Stan Van Gundy resume. Coaching a team with not nearly the amount of talent that the current Knicks have he guided the Orlando Magic to a road Game 7 win against the Boston Celtics to advance to the 2009 NBA Finals.
Say what you want about the success of the Knicks under Mike Woodson, what Van Gundy accomplished in Orlando was very impressive. He ended up getting caught up in a classic player-coach spat with a star player who saw things differently then Van Gundy did.
Add it all up and Stan Van Gundy has accomplished more, and dealt with more than Mike Woodson. A better choice to lead the Knicks? Tough to say "no."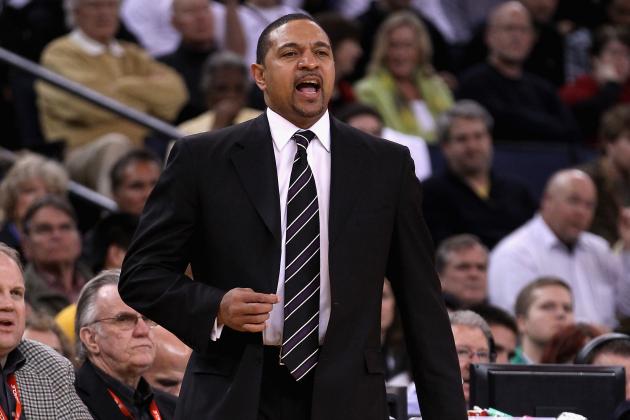 Ezra Shaw/Getty Images
Mark Jackson showed he could coach in his first season as Warriors head coach.
This would be a challenge because Jackson is signed to a contract to coach the Golden State Warriors.
He finished his first season with an unimpressive 23-43 record.
Keep in mind he was coaching a Warriors team that had key players such as Stephen Curry injured all season. The team is also in a period of significant transition, they dealt shooting guard Monta Ellis in exchange for Andrew Bogut who was not healthy enough to play until this coming season.
Through it all Jackson saw to it that 2011 first round pick Klay Thompson developed into a solid starter in the NBA. David Lee had an outstanding season and the Warriors look like a team that could be on it's way to improving.
Mark Jackson knows New York City. He was a star at St. John's, he was first round draft pick of the Knicks and he is one of the all time leaders in assists in NBA History.
On a team that has struggled to find answers at the point guard position having Jackson as a coach might be a boon to whoever eventually claims the job next season.
Getting Jackson out of Golden State would have been a major challenge, and the Knicks clearly weren't about to embark on that mission.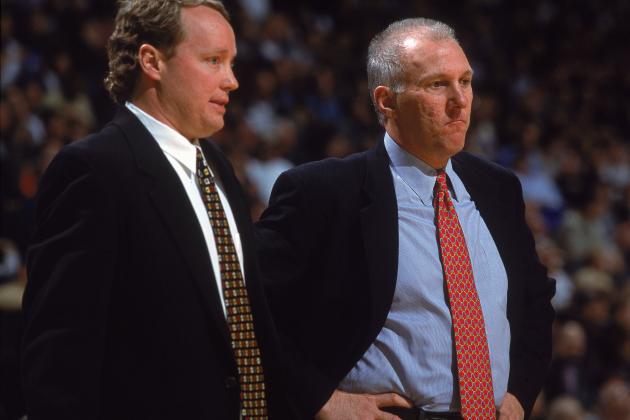 Jamie Squire/Getty Images
The man next to "the man."
Mike Buden-who?
That would be Mike Budenholzer, the top assistant coach of the San Antonio Spurs.
Budenholzer has been working side-by-side with Gregg Popovich for 16 seasons. There probably aren't too many head coaches in the NBA you'd want to pluck a top assistant from more than Popovich.
Naysayers would claim that an untested, new head coach would get eaten alive in New York City. Sure that's possible but it denies that Budenholzer has been going deep into the playoffs, and into the NBA Finals almost annually since the 1996-1997 season started.
That's the type of experience that could come in handy. It's certainly experience that the man they ended up hiring doesn't have much of.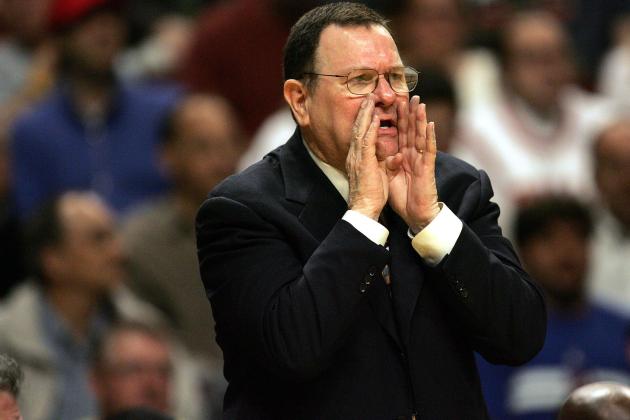 Jonathan Daniel/Getty Images
Former NBA Head Man Brendan Malone's son Michael could be a great future NBA Head Coach.
Michael Malone is the son of former NBA Head Coach Brendan Malone.
Michael has already dealt with the Knicks as an organization. His first NBA Coaching gig was as an assistant for the Knicks of the early 21st century.
Having spent time in both the NBA and around New York he'd be pretty well prepared mentally to take on the challenges that would accompany living and coaching in New York City.
Malone is hungry for the chance. That doesn't always translate into positive records but given his pedigree it's hard to envision him struggling too much. Malone is thought of highly. He was recently interviewed for the Head Coach opening in Charlotte.
New York is not Charlotte, although given the caliber of mess within that franchise Malone would have to be thick-skinned to even entertain a offer. If he's able to turn Charlotte around then we'll know for sure that passing on Malone might have been a mistake.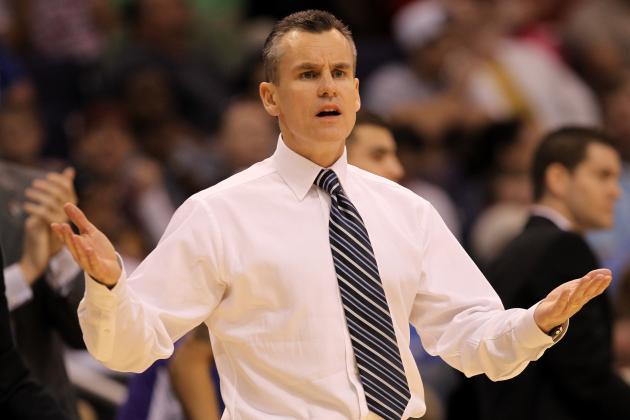 Jamie Squire/Getty Images
Bridges burned? Donovan might have a sullied reputation in NBA circles.
Billy Donovan is not an NBA Coach.
He's the extremely successful head coach of the Florida Gators.
The Gators have won two National Championships and he has them competing nearly every season.
Donovan is known around the NBA for accepting the head coaching job of the Orlando Magic only to re-neg on the lucrative offer and return to Florida.
In spite of his lengthy track record in the south, Donovan is from the Northeast. Long Island to be specific.
Bringing Donovan into the Knicks organization would be a bold move and perhaps his energy and enthusiasm would pay dividends well beyond those of MIke Woodson.