Dwight Howard and 10 NBA Coach Killers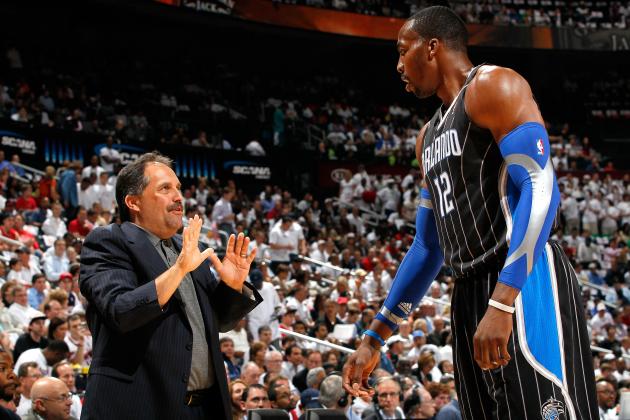 Kevin C. Cox/Getty Images

The rich get richer, the greed gets bigger and the competition becomes a threat to an individual's empire. Time to get the coach fired.
Since professional athletics first came into existence, coaches and players have rarely seen eye to eye. The player is often under the impression that a team sport is actually designed to favor an individual, while a coach is looking for ways to incorporate all of his weapons.
And then the player pulls out the biggest weapon of all: the amount of money on his paycheck. This is a battle that coaches lose every time.
But who emerges victorious? Here's a list of 10 players who can stake their claim as some of those lucky winners.
Begin Slideshow

»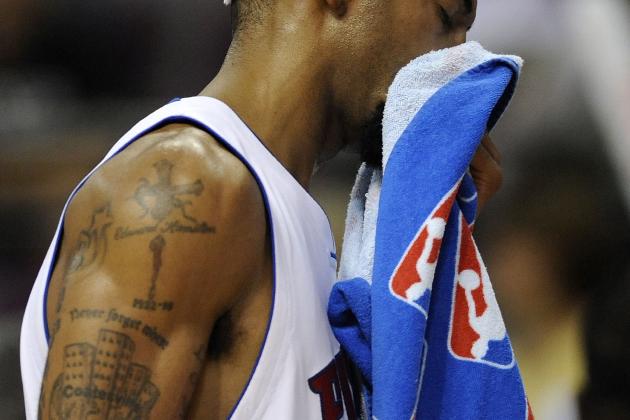 Gregory Shamus/Getty Images

Richard Hamilton is one of the classier guys in the NBA, but he has to make this list. If you don't agree, ask John Kuester for his opinion.
Hamilton infamously responded to Kuester benching him by deciding to not show up for practice. He rallied the troops as Tayshaun Prince, Rodney Stuckey, Chris Wilcox, Austin Daye and Tracy McGrady followed suit in their protest for Hamilton's benching.
Whether justified or not, Hamilton indeed "killed a coach."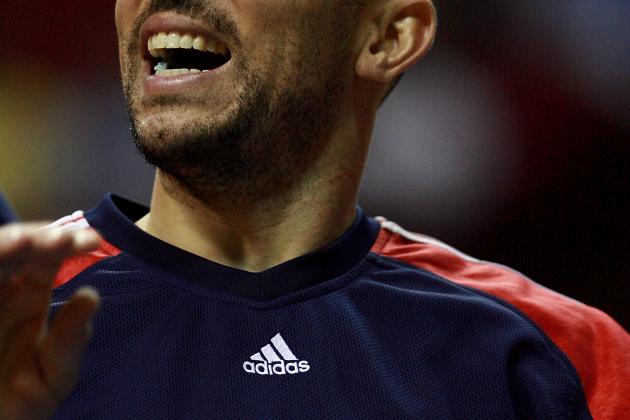 Doug Benc/Getty Images

While Jason Kidd has always been a lovable figure amongst the NBA fans, there is one man who has nothing but remorse when he hears Kidd's name: Byron Scott. The very man that Jason Kidd screamed at during a locker room tirade.
The very man who was fired not too long after that game.
Say what you will about the respectable character Jason Kidd has always displayed, but there's no way around the truth: J-Kidd got his coach fired. Coach killer to the core.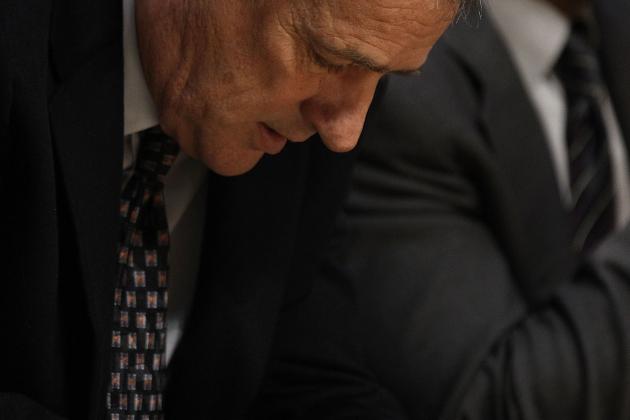 Jonathan Daniel/Getty Images
Don't mess with DeMarcus. Just ask Paul Westphal.
Paul Westphal has never had a great history with his players. Upon entering Sacramento, that weak resume was continually padded as he clashed with star big man DeMarcus Cousins.
We all know who won that battle.
While I believe Cousins' status as a coach killer is quite overstated, as are his issues with body language as he simply resembles a member of the Miami Heat, there's no avoiding what transpired this season. Cousins was the reason for a man losing his job and that's the only way to put it.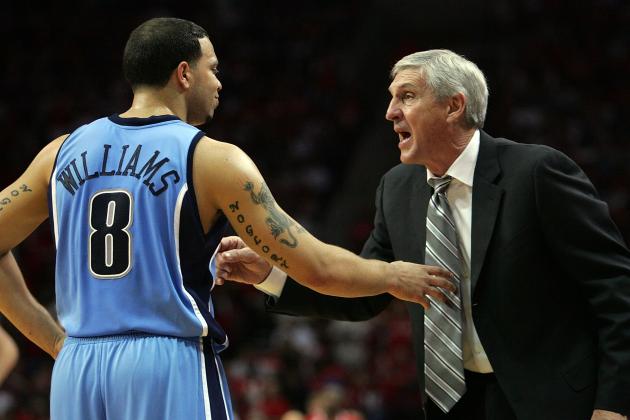 Ronald Martinez/Getty Images

When you're responsible for one of the game's all-time greats leaving the sideline, your ranking on this list will skyrocket. Twenty-three years in Utah down the drain over a guy who ended up leaving a few month later.
All of this was a result of Deron Williams' supposed "him or me" declaration. Quite a shame.
Otto Greule Jr/Getty Images

Maybe it's more about Paul Westphal than it is the players. Maybe Westphal is just picking the wrong players to have shouting matches with.
Or maybe Gary Payton was instrumental in Westphal's firing because of his "take nothing from no one" attitude. Regardless of what you believe, Payton's role in Westphall's dismissal cannot be overlooked or denied.
Gary Payton. The Glove. The greatest defensive point guard of all time. The coach killer.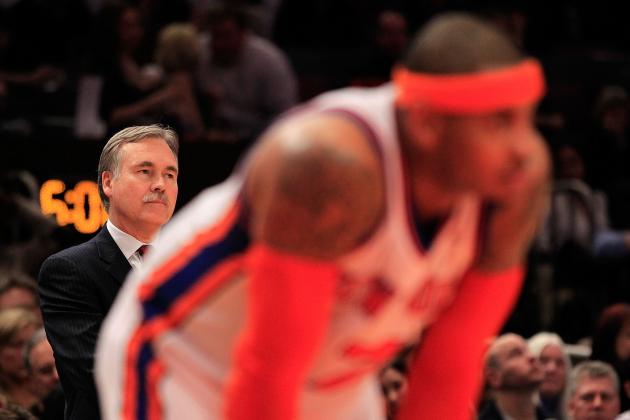 Chris Trotman/Getty Images

Amidst the never-ending drama between Dwight Howard and the Orlando Magic, we appear to have lost sight of yet another coach killer who made a name for himself in 2012: Carmelo Anthony.
While some may accredit Mike D'Antoni's departure to the Knicks' poor production, it's hard to ignore the role Melo played in D'Antoni falling out of favor in NY. After all, it was Melo who returned from an injury, ended Linsanity and publicly lied about his issues with coach D.
And now there's an awkward month where the two team up again for the Olympics. Here we go again.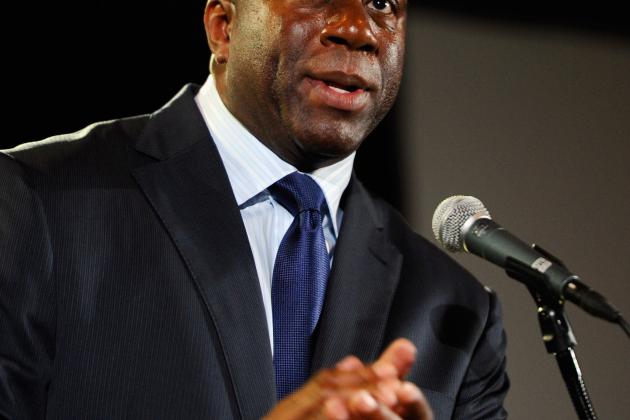 Kevork Djansezian/Getty Images

You can't help but love Magic Johnson. He seems like a great guy and did as much for the sport of basketball as anyone in the history of the game. You just can't mention Paul Westhead and expect to continue the praise.
Magic Johnson is widely considered to be the reason behind Westhead's firing in 1990, as the offense PW hoped to instill was just a bit too boring for Johnson's taste. While Magic was far from the only player to get Westhead fired, he was the most high-profile name to do so.
Don't worry, Magic. We'd choose you over Westhead any day.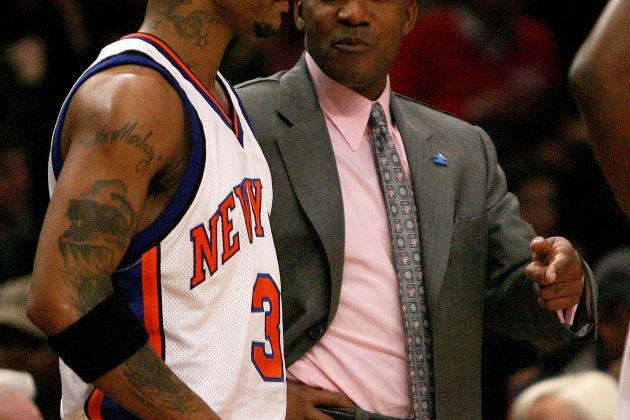 Nick Laham/Getty Images

How much proof do you need?
If you want to talk about Stephon Marbury's public war of words with Larry Brown, an entire article could be dedicated to the topic. If you want to address Starbury's supposed information about Isiah Thomas' personal life, we can cover that as well.
Just let me know when you're ready for the next case file. There are far too many to run out of.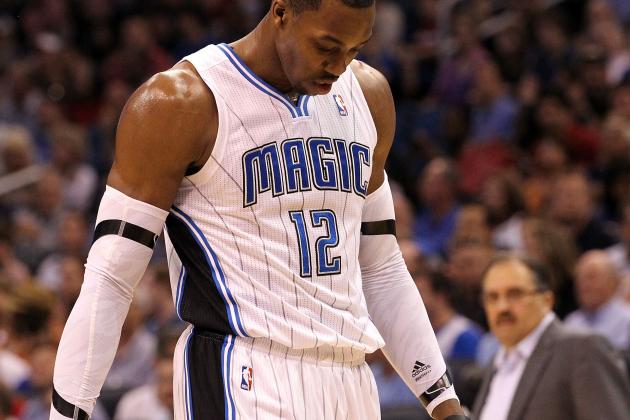 Sam Greenwood/Getty Images

I can honestly say that I've never seen anything like this in my life. Ever.
Dwight Howard infamously flip-flopped on his desire to be traded. Over and over again.
This was followed by Stan Van Gundy publicly claiming Dwight Howard demanded his firing. This led to the single most awkward press conference in the history of sports, as the metaphorical bully walked up on the middle school kid telling the guidance counselor who stole his lunch money.
This eventually led to Stan Van Gundy's eventual firing, as well as general manager Otis Smith's departure.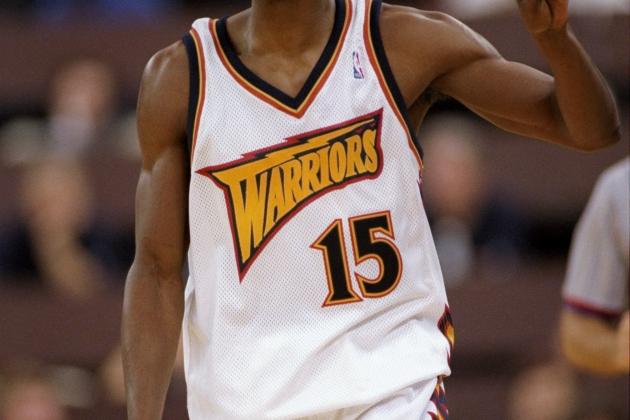 Otto Greule Jr/Getty Images

When we use the term "coach killer," we're not referring to a player that is actually attempting to kill his coach. Not unless we're speaking about Latrell Sprewell.
In the most heated player-coach showdown in the history of professional sports, star wingman Latrell Sprewell literally choked head coach P.J. Carlesimo. Hands around the throat choked.
While some may have been responsible for their coach being fired, Sprewell is the only name who nearly had his coach killed. He will top this list any day of the weak, regardless of what shenanigans Dwight Howard pulls in the future.