Caroline Wozniacki Poses for Own Underwear Line, Shuts Down Internet
June 5, 2012
That slow yet rapidly building clapping sound is every man alive giving props to Rory McIlroy. That is the only proper response after seeing Caroline Wozniacki in her underwear. 
Oh, did I get your attention?
The tennis superstar is now a legendary underwear model. Well, that's how I see it as she launches her own underwear line by posing in some, and then shuts down her own website with the mere mention. 
Bob's Blitz ran a story today that simply read, "Caroline Wozniacki's new 'This Is Me' Underwear Line Crashes Her Website."
It's true that one of the best tennis players in the world is releasing her own underwear line that is entitled, This Is Me.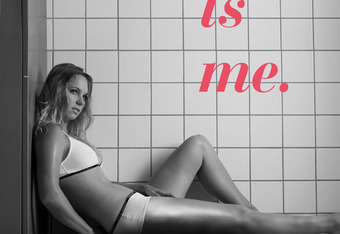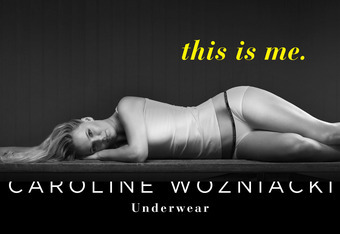 The only thing I can gather about the website right now is that it's running very slowly. While I can't confirm the site did indeed crash, I can tell you that getting on is quite problematic right now. 
I will also go ahead and make a glorious assumption that seeing Woz in underwear is something that may drive some hefty traffic, so we can understand if her site was hit pretty hard this morning. 
You can visit the official site here. 
Bob's Blitz makes the connection that this line is in direct competition with Bar Rafaeli's called Under Me. 
The model marketed her line while playing tennis in her underwear. Here is that video, and you are more than welcome. 
For Wozniacki, she may be out of the French Open, but she already has a hit underwear line, well before it even launches. 
The site states the line will release worldwide in September of this year. The ad campaign should be fairly simple. 
Apparently all you need is Woz in very minimal attire. There is something about hot athletes in underwear that attracts a great deal of interest. 
Crazy. 
Follow me on Twitter and let's bring sexy back.