College Basketball: Biggest Sleeper in Every Conference Heading into 2012-13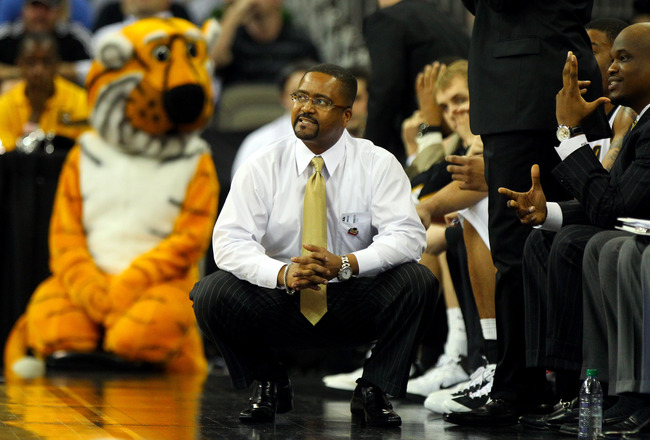 Where will Frank Haith and Missouri finish in the SEC?
Doug Pensinger/Getty Images
Sleepers are teams that very few college hoops fans expect to win their conference, and they go out and do just that. These are teams that have been written off because they lost significant pieces from last season, the teams around them improved or a combination of the two.
Last year, we saw Missouri exceed expectations and win the Big 12 Tournament. Michigan State, unranked in ESPN.com's preseason polls, finished the regular season tied for first in the Big Ten and went on to win the Big Ten tournament.
In this article, we'll look for teams like Missouri and Michigan State from last season that are undervalued, but have key pieces that could result in a conference championship.
Only conferences with automatic bids to the NCAA tournament will be listed. For all you D-I Independent and Great West fans, I apologize.
American East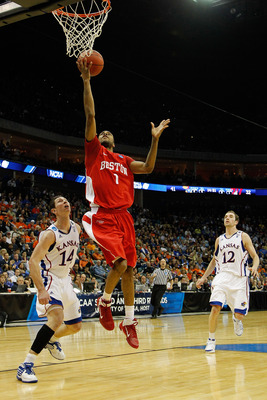 Who will fill Darryl Partin's (1) shoes?
Tom Pennington/Getty Images
Sleeper: Boston
Darryl Partin was a large part of the success the Boston Terriers (16-16, 12-4) had in 2011-12.
With his graduation, D.J. Irving and incoming ESPN 100 recruit Maurice Watson should be able to fill his scoring void.
Boston finished two games behind Stony Brook in conference play. With the addition of Watson, look for the Terriers to remain near the top.
Atlantic 10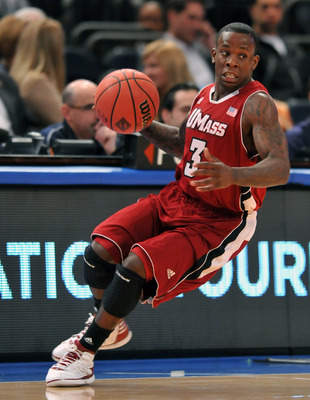 Chaz Williams will look to lead the Minutemen to an NCAA tourney bid.
Jason Szenes/Getty Images
Sleeper: Massachusetts
Butler and VCU join the Atlantic 10 next year, but Massachusetts is the team to keep your eye on in one of the deepest conferences in the nation.
The Minutemen made it to the NIT semifinals last year, beating teams like Mississippi State, Seton Hall and Drexel. They'll return all five of their top scorers, and only have three seniors graduating.
Look for Chaz Williams and Massachusetts to make a run for an NCAA tournament bid next year.
ACC
Streeter Lecka/Getty Images
Sleeper: Duke
Everyone in the ACC will be talking about how North Carolina State has surpassed their Tobacco Road rivals, but don't count out the Blue Devils.
Losing Miles Plumlee and Austin Rivers hurts, but the additions of Amile Jefferson and Rasheed Sulaimon should help.
Mike Krzyzewski's team is loaded with experience, which is always a plus. Add depth to the equation, and this team could finish atop the ACC.
Atlantic Sun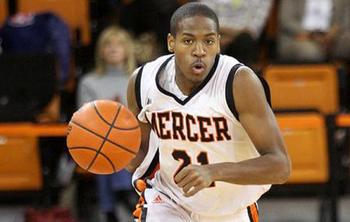 Image via MercerBears.com
Sleeper: Mercer
With Belmont now in the Ohio Valley Conference, the Atlantic Sun is up for grabs. Belmont had at least a share of the A-Sun regular season championship for four of the past five years, and with their removal, look for Mercer to take advantage.
The Bears graduated one senior from their 2011-12 team, which leads to an experienced bunch. Heck, they even won a tournament (CIT) in March, en-route to a 27-win season.
Soon-to-be junior Langston Hall (pictured) will be a key piece in their run to an A-Sun title.
Big 12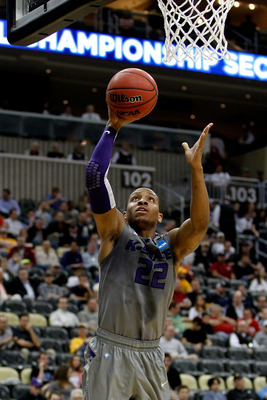 Gregory Shamus/Getty Images
Sleeper: Kansas State
With their head coach out the door, you would think Kansas State would struggle against the powerhouse Big 12 schools like Baylor and Kansas.
Bruce Weber, fortunately, lands a team filled with talent. Guys like Rodney McGruder and Jordan Henriquez make for an interesting core of experienced players.
Kansas State may lack the talent of Baylor or Kansas, but lost much less. Their experience may be enough to surprise in a new-look Big 12.
Big East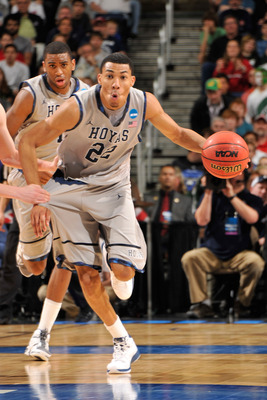 Foul, sir?
Jamie Sabau/Getty Images
Sleeper: Georgetown
John Thompson III has his hands full with this Hoyas team. After losing Jason Clark, Hollis Thompson and Henry Sims, the three leading scorers from last year, many pundits have written off Georgetown.
However, Thompson III has another strong recruiting class, and Otto Porter (pictured) was quietly one of the most productive freshmen in the country last year.
It will be an uphill battle for these Hoyas, but they are certainly capable.
Big Sky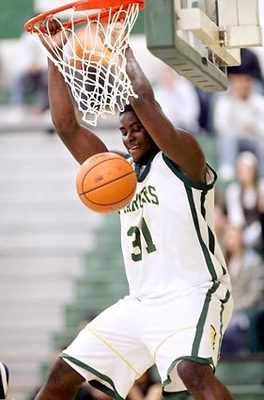 Image via bigskybball.com
Sleeper: Portland State
Montana has a firm grip on the Big Sky with Weber State losing Damian Lillard. The Vikings of Portland State stand to gain the most ground in an otherwise weak conference.
If Renado Parker (pictured) can step up to a leading scorer role, Portland State could pull an upset over heavily-favored Montana.
Big South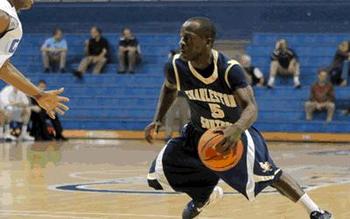 Image via CSUsports.com
Sleeper: Charleston Southern
Saah Nimley (pictured) will lead a very young Charleston Southern team next season.
The Buccaneers finished third in the Big South last year, their best finish in conference in the past five seasons.
Look for the progression of Nimely to determine just how well CSU plays next year.
Big Ten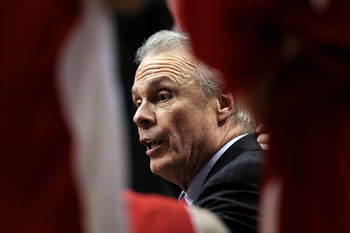 Andy Lyons/Getty Images
Sleeper: Wisconsin
Indiana. Michigan. Michigan State. Ohio State.
All four teams are capable of winning the Big Ten, and no one would bat an eye. But Wisconsin? Probably not.
Bo Ryan lost one of the best point guards in the country last year in Jordan Taylor. His slow, methodological style of coaching is hardly fun to watch, but it is effective.
Wisconsin has finished at least three games out of first place in six of the last seven seasons, with one win in 2007-08. Ryan is one of the best coaches in the country, and you can bet on the Badgers near the top of the Big Ten next season.
Big West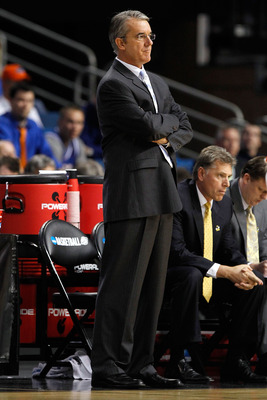 UCSB head coach Bob Williams.
J. Meric/Getty Images
Sleeper: UC Santa Barbara
How does Bob Williams do it? UC Santa Barbara made two straight NCAA tournaments prior to last year. While Long Beach State and Casper Ware dominated the conference last season, UCSB is restocking.
The Gauchos have five incoming recruits ranked 80 or above by ESPN.com. Granted, that wouldn't cut it at UCLA or Duke, but hey, we're talking about the Big West.
Ware is out, as are four other leading scorers for Long Beach State. The Big West is up for grabs.
CAA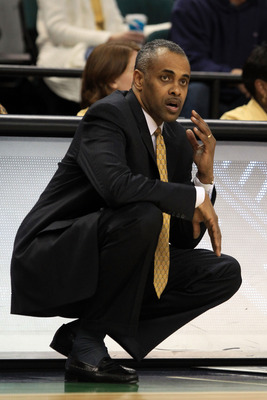 George Mason head coach Paul Hewitt.
Streeter Lecka/Getty Images
Sleeper: George Mason
Drexel is locked in to win the CAA. With only one senior graduating from their 29-win season (16-2 in conference), they are most certainly the team to beat.
However, if the 2006 NCAA tournament taught us anything, it was to never count out the George Mason Patriots. They'll return three of their top five scorers for next season.
Conference USA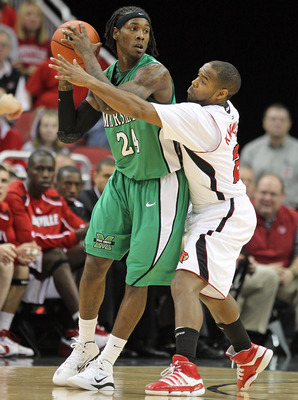 Andy Lyons/Getty Images
Sleeper: Marshall
The C-USA will lose Memphis after next season. The Tigers have won the regular season title five of the last seven years, and that may not change in 2012-13.
However, DeAndre Kane and Marshall should stay near the top of C-USA next year. They were eighth in the nation last year in rebounds per game (39.8) and return all but three players.
Horizon League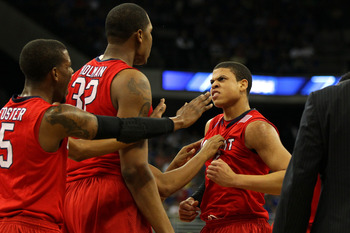 Doug Pensinger/Getty Images
Sleeper: Detroit
Ray McCallum and Detroit should take full advantage of Butler leaving the Horizon League. The Titans were the surprise winners of the Horizon League tournament last season, and they could do the same next year.
Valparaiso and Cleveland State will have something to say about that, but Detroit has a solid young core and should improve on their 2011-12 success.
Ivy League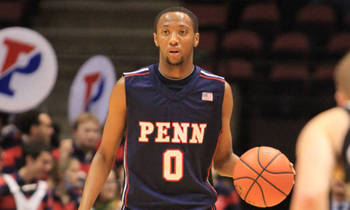 Image via PennAthletics.com
Sleeper: Pennsylvania
Harvard looks to be a surefire bet to win the Ivy League next season.
However, Pennsylvania and Miles Cartwright (pictured) split games with Harvard during the regular season in 2011-12, and add four solid recruits for next season.
It would take a monumental effort for the Quakers to knock Harvard off the top of the Ivy League.
MAAC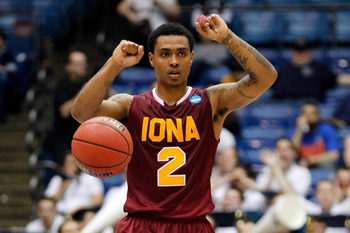 LaMont (MoMo) Jones will play a huge part in keeping Iona on top of the MAAC.
Gregory Shamus/Getty Images
Sleeper: Iona
Losing Mike Glover and Scott Machado hurts.
LaMont "MoMo" Jones, a transfer from Arizona, has the chance to put the Gaels on his back next season.
There's no doubt he'll be the go-to guy on offense. Will he be able to put up over 20 points per game? That may be what is needed for Iona to retain their 2011-12 MAAC regular season crown.
Mid-American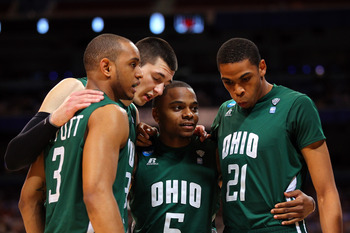 D.J. Cooper (5) needs to build off of his 2012 tournament run.
Dilip Vishwanat/Getty Images
Sleeper: Ohio
Ohio won't be flying under the radar after their Cinderella run to the Sweet 16 last season.
However, for a team that finished third in the Mid-American Conference just last season, they may not come in as favorites.
D.J. Cooper needs to be more efficient throughout the regular season if the Bobcats wish to improve on their 2011-12 success.
MEAC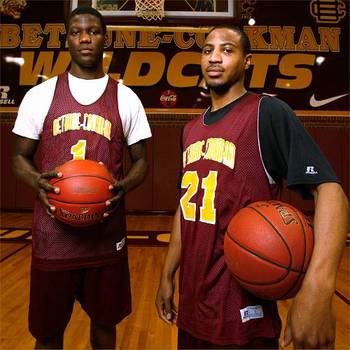 Image via news-journalonline.com
Sleeper: Bethune-Cookman
Bethune-Cookman returns their two leading scorers pictured above, Kevin Dukes (21) and Adrien Coleman (1), to a team that went 11-5 in conference play last year.
The MEAC had six teams finish above .500 in conference play last season. Bethune-Cookman will certainly be above that mark next season.
Missouri Valley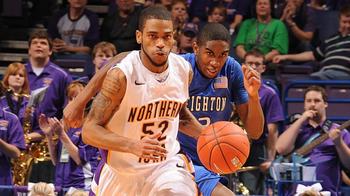 Image via UNIPanthers.com
Sleeper: Northern Iowa
Creighton is a lock atop the Missouri Valley Conference. Wichita State loses five key seniors, but they'll reload with a talented recruiting class highlighted by Fred Van Vleet.
Northern Iowa is an interesting team because they'll return their top five leading scorers, including Anthony James (pictured). NIU finished tied for third in conference play last season with a 9-9 record. With added experience, they may be able to surprise Creighton and Wichita State next year.
Mountain West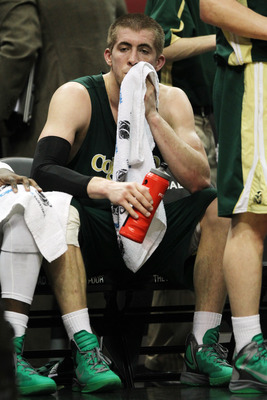 Jonathan Daniel/Getty Images
Sleeper: Colorado State
New Mexico, San Diego State and UNLV are mainstays near the top of the Mountain West. UNLV may be the team to beat with an excellent incoming class joining an already talented roster.
Colorado State, however, returns many key pieces from their NCAA tournament team from last season. Pierce Hornung (pictured) and Wes Eikmeier lead an experienced batch of juniors for the Rams next year.
Northeast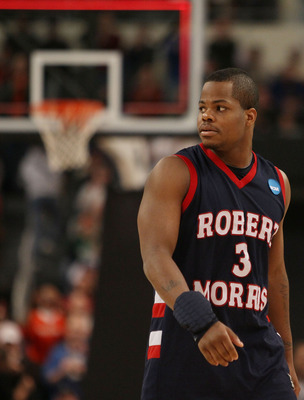 Elsa/Getty Images
Sleeper: Robert Morris
Robert Morris returns their entire team, minus Lawrence Bridges, the lone senior on the squad in 2011-12. The Colonials finished 26-11 (13-5) last season.
Velton Jones (pictured) may be the most important player on a seasoned Robert Morris team.
Ohio Valley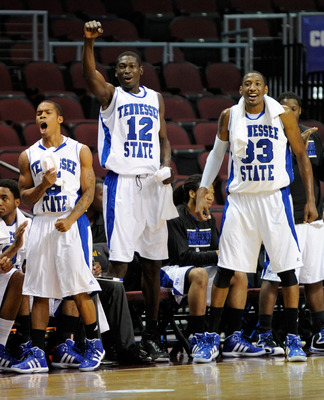 Ethan Miller/Getty Images
Sleeper: Tennessee State
Robert Covington (33, pictured) and Tennessee State have a tall task in their attempt to dethrone the Murray State Racers from their Ohio Valley perch.
Isaiah Canaan returning for the Racers was huge, and he'll most likely lead another dominating campaign through the OVC. However, if the OVC tournament championship was any indication, this Tennessee State team is capable of beating Murray State.
Pac-12
Jason Szenes/Getty Images
Sleeper: Stanford
Stanford finished with more wins last season than any other Pac-12 team with 26. They won the NIT as a three-seed, return leading scorer Chasson Randle and bring in a strong recruiting class.
Arizona and UCLA will receive all the buzz this offseason, and for good reason, but Stanford is a team to watch in the Pac-12 next year.
Patriot League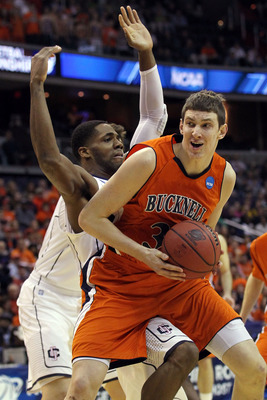 Nick Laham/Getty Images
Sleeper: Bucknell
Bucknell had the best regular season in the Patriot League last year, but Lehigh stole the show with their monumental win over Duke in the NCAA tournament.
The Bison had a big win of their own in March, beating Arizona in the first round of the NIT. They'll return Mike Muscala and Joe Willman, two seniors-to-be that can score in bunches.
Don't sleep on Bucknell winning the Patriot League next season.
SEC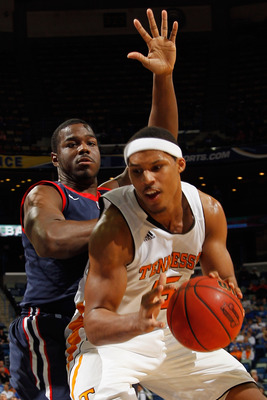 Chris Graythen/Getty Images
Sleeper: Tennessee
Tennessee was the surprise team of the SEC last season, and Cuonzo Martin gave John Calipari a run for his money as SEC coach of the year. No one expected the Volunteers to finish as the two seed in the SEC tournament, but they did.
Jarnell Stokes (pictured) returns to Knoxville with Trae Golden, Jeronne Maymon and Jordan McRae. Those four make up the four leading scorers for Tennessee next year. With Vanderbilt and Florida losing key players to graduation and the NBA, Tennessee is poised to join the SEC elite in 2012-13.
Southern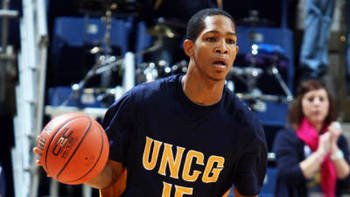 Image via SOCONsports.com
Sleeper: UNC Greensboro
The North division of the Southern Conference was beaten up last season by the South division. Davidson is one of the best mid-major programs in the nation, and they will be tough to beat next season.
If any team can defeat the Wildcats, it is UNC Greensboro. The Spartans retain all but two players from their 10-8 conference performance from last year. Trevis Simpson (pictured) averaged 18.3 points per game last season. He'll need another great season if UNCG has any chance at knocking off Davidson.
Southland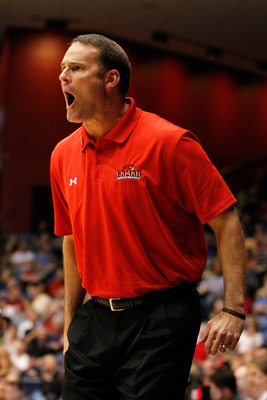 Gregory Shamus/Getty Images
Sleeper: Lamar
Lamar will lose their top five scorers from last year.
It will be an uphill battle for Pat Knight to replace that kind of production. It may take another postgame rant to spark another incredible conference season for the Cardinals.
SWAC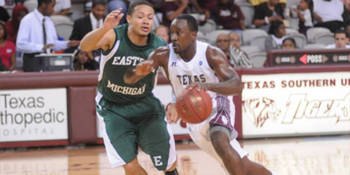 Image via SWAC.org
Sleeper: Texas Southern
Texas Southern finished third in the SWAC last season with a 12-6 conference record.
With all five of their top five scorers coming back in 2012-13 and a key center, Aly Mohamed, added to the fray, the Tigers could finish atop the SWAC next year.
Summit League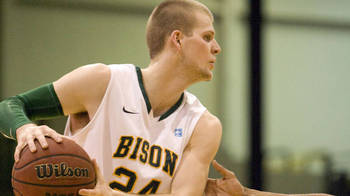 Image via ValleyNewsLive.com
Sleeper: North Dakota State
South Dakota State garners most of the attention in the Dakotas, and for good reason. Nate Wolters is one of the best players in the country, and he should have the Jackrabbits atop the Summit League next season.
North Dakota State, however, keeps their top five scorers from last year. If any team will take down Wolters and SDSU, it will be their rival to the north.
Sun Belt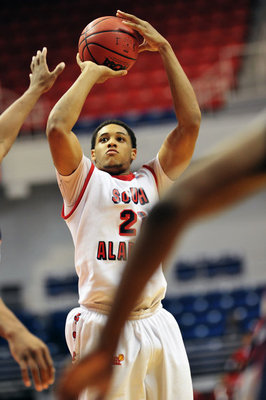 Image via AL.com
Sleeper: South Alabama
Western Kentucky represented the Sun Belt in the 2012 NCAA tournament after posting a 7-9 record in conference. During conference tournaments, anything can happen.
In 2012-13, South Alabama has a solid shot at finishing at the top of the Sun Belt Conference. They lose one senior from their 8-8 squad from a year ago.
WCC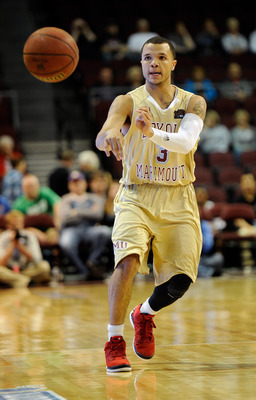 Ethan Miller/Getty Images
Sleeper: Loyola Marymount
St. Mary's and Gonzaga are two of the best mid-majors in the nation, regardless of conference. You'd have to go back to the 2001-02 season to find a different team atop the WCC—Pepperdine, and they tied with Gonzaga during the regular season.
Loyola Marymount brings in a good recruit, Nick Stover, and retain two of their top three scorers. Unfortunately, it is unrealistic to think that Saint Mary's or Gonzaga will not win the WCC next year.
WAC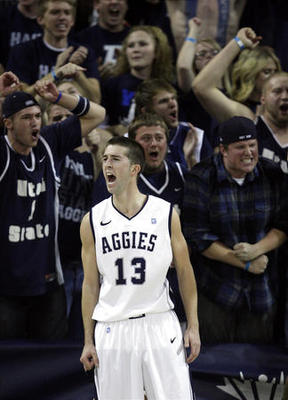 Image via DesertNews.com
Sleeper: Utah State
As stated previously, Mercer won the highly coveted CIT. They beat Utah State in the finals, which can only mean that Utah State is deserving of this list as well.
All joking aside, the Aggies of Utah State do have a great shot at winning the WAC next season. New Mexico represented the WAC in the NCAA tournament last year, and they'll lose three key seniors.
Nevada should be the favorite to win the WAC, as they return Malik Story and Deonte Burton. Utah State will need a big year from Preston Medlin (pictured) if they want a shot at the WAC crown.
Keep Reading