Alabama vs. Oklahoma Softball: Game 2 Start Time, Date, Live Stream and More
June 5, 2012

Now or never. 
It's judgement time for Alabama as they face elimination in the 2012 Women's College World Series.
With their backs against the wall in a must-win situation, Alabama looks to even the best-of-three series on Tuesday night.
Here is everything you need to know to get you ready for Game 2. 
Where: Oklahoma City
When: Tuesday, June 5, 8 p.m. ET
Watch: ESPN2
Live Stream: WatchESPN
Bracket: Super Regionals and World Series 
What They're Saying
Alabama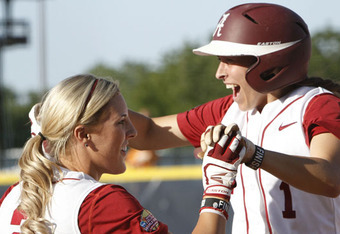 Patrick Murphy, head coach of Alabama, says that his team is capable of bouncing back because they have been in this situation before, according to AL.com. 
"I told the players, 'we've been here before,'" Alabama coach Patrick Murphy said. "I asked the players for examples, and they said 'Florida, Georgia, Stanford last year.' We came back all three times and won those series." 
We'll see if they have what it takes to do it again. They are in this position for a reason, but sometimes you will see a team's best game when they must make it happen.
Oklahoma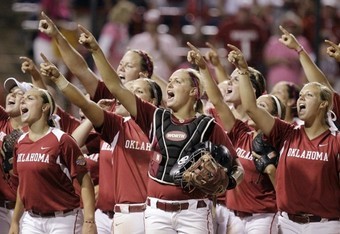 Oklahoma is feeling the confidence, they are feeling that they can't be stopped right now. Sometimes, in sports, confidence will win championships if you have the necessary talent on your roster. Oklahoma has the talent, and they have the confidence. 
According to Guerin Emig of Tulsa World, Oklahoma head coach Patty Gasso sees the confidence within her team.
"This team is just so confident right now," OU coach Patty Gasso said. "They just feel it. It's a pleasure to be around them. I've never been so calm and confident and cool and thinking straight in a big arena. It's because of them."

 
Prediction
Oklahoma's team is full of confidence and full of belief. Alabama's wait for a national championship will be put on hold for another season.
Oklahoma 3, Alabama 2