Chelsea Transfer Rumors: 5 Biggest Questions the Blues Must Answer This Summer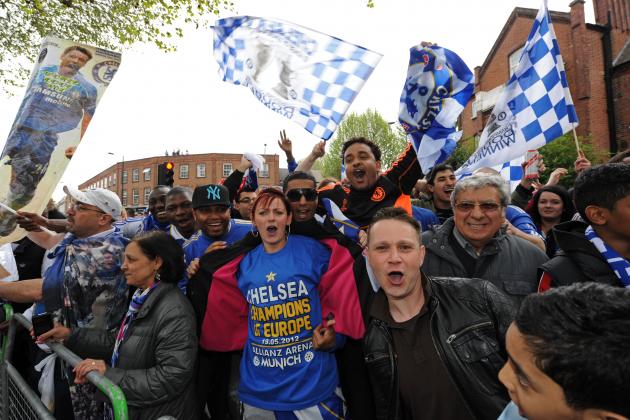 Steve Bardens/Getty Images

It is not often that a team coming off the most successful campaign in the club's history are in major need of revamping, but never has a team won Europe's premier club competition under such unusual circumstances as Chelsea.
With an aging squad, an interim manager and doubt from everyone barring the few most loyal of fans, the Blues managed their first-ever Champions League crown in mid-May and are no facing a real quandary in how they manage to stay favorites to defend it.
A big-money move for Belgian youngster Eden Hazard has already been completed, and the 21-year-old is expected to join the club in July for preseason.
They are also in hot pursuit of Porto star Hulk, another expensive target at a whopping £38 million.
Signing both of these players will really give Chelsea a big boost going into next season, addressing the lack of wingers the team had. But there are still plenty of other questions that need to be answered to ensure they repeat as champions as well as improve on their league standing.
Here are five areas of interest that must be addressed before next season.
Begin Slideshow

»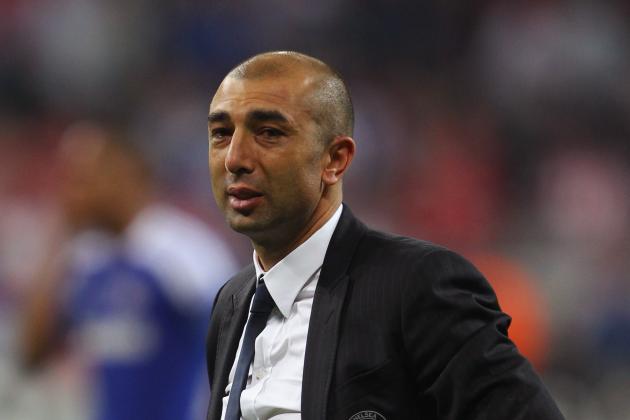 Alex Livesey/Getty Images

Before anything can be answered in terms of personnel, the club must figure out who will be the man to lead this mix of cagey veterans and virile youth. Not always the easiest solution to concoct, it is important that whomever they pick understands the chemistry in order to avoid a repeat of last season's mid-campaign collapse.
Roberto Di Matteo is the fan favorite to take over as the full-time boss. It is undeniable the accomplishments and strides he made in his very short time in charge, but there is also some question as to whether or not he can do it for a full season.
His truncated tenure gave him the most difficult part of the season, but he also came into the locker room as sort of a savior.
He was welcomed by the players and many fans as simply any alternative to Andre Villas-Boas would have been. The fact that he was able to hold the locker room was as much about his ability to manage as the fact expectations were relatively low and any results would not have fallen harshly on him.
As of right now, Di Matteo still remains a candidate in the eyes of management. Though it would not be unlike Abramovich to prefer a bigger name to Di Matteo's.
Another name on the short list includes former Barcelona boss Pep Guardiola. The former Barcelona boss has reportedly asked to speak with Abramovich about the job before making any decisions.
There may be no better man for the job in terms of the kind of football the owner wants his team to play. With this new emphasis on bringing in wingers, Guardiola is the exact man to get the most out of them.
Picking up Hazard and Hulk early were smart moves. The bidding war would only increase with time and no matter who is in charge, they are the kinds of talents that can get the job done. But before any other moves are made for players to leave or role players to arrive, the manager situation needs to be figured out first.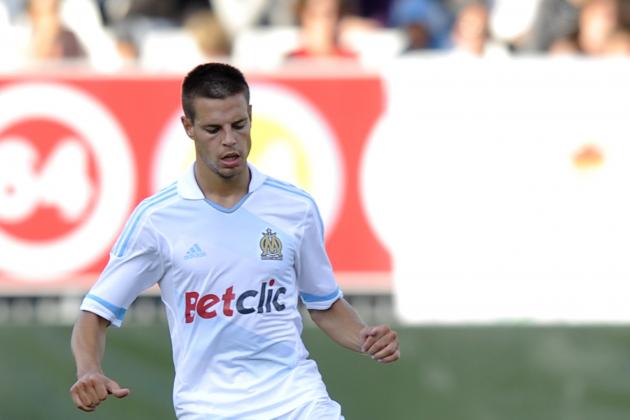 Ander Gillenea/Getty Images

It was the undoing of so many Chelsea games last season: the right side of Petr Cech's goal. Too often did the opposition find space down that flank and make goals and chances off of the poor defensive play of Jose Bosingwa.
For the better part of the season the only thing that united Chelsea fans was a disdain for Bosingwa. However, it looks like Chelsea fans will have to find a new cry to rally around as the club informed Bosingwa they would not be taking up the option on his contract this summer.
This of course leaves the much more consistent Branislav Ivanovic as the first-choice man for the position, but gives no depth should he get injured.
Chelsea are well aware of this and making it one of their main goals this summer to find an alternative for the position.
The difficulty is that finding suitable full-backs is one of the more difficult things to do in the game.
It is more often than not a position for weaker players, not in so much that there is not talent out there, but it is thin. There is also the fact that that the full-back generally goes one on one with the oppositions best players, making them seem more vulnerable than the rest. That is why when a team has a good full-back, they are very reluctant to give him up.
Rumors have been swirling for a while that Ajax fullback Gregory van der Wiel could be the answer. The 24-year-old is a confident defender who is just as comfortable in the attack. He also injects some youth and energy into a static back line, giving the ability to change pace if necessary.
There has also been a clamoring for Marseille right-back Cesar Azpilicueta. The Spanish youngster is considered a bit less of a loose cannon than van der Wiel, but perhaps not as dynamic—though, at 22 years old, there is plenty of time for improvement.
Either of these signings would be welcome and greatly help solidify the position.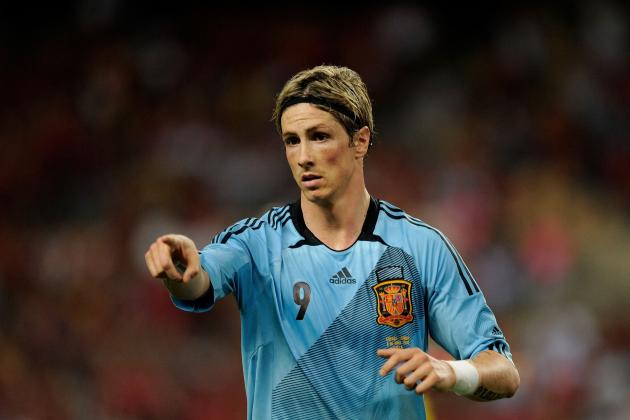 Denis Doyle/Getty Images

When Di Matteo first took over at Chelsea, I wrote a piece "Roberto Di Matteo's Top 8 Goals for the Remainder of the Season". Quite to my surprise he met all but one of them; a top-four finish what did not matter in the end. But perhaps the most important and unlikely was goal No. 6, "Bring Fernando Torres Around."
Now whether he did this or not is somewhat debatable.
Torres clearly improved his form and ended the season with decent numbers of 11 goals and incredible 12 assists. He of course had some excellent games down the stretch, including a game-clinching goal against Barcelona, a hat trick against QPR and some excellent hold-up play against Bayern Munich.
But at the same time he also dropped a few duds against Newcastle, Liverpool and Arsenal, games which if Chelsea had gotten a positive result could have taken a lot of pressure off them in the Champions League final.
As much as fans hope for Torres to live up to his price tag, it would be naive to think that he is back into totality. There are still times when you wonder what he is doing and have little faith that he will be able to get that game-winning goal when needed—two things that will be most missed about Didier Drogba.
The attacking options up front appear to be somewhat mysterious. Torres is clearly the No. 1 going into camp, but is in no way stable there. Daniel Sturridge might move centrally, especially if Hulk arrives, but he can be incredibly inconsistent. And Romelu Lukaku seems to posses great talent, but it is unknown how it will stand up in tough games.
It really stands to be seen whether or not Torres will recapture the form that made him the most expensive transfer in league history. With the influx of talent and no Drogba for the club to fall back on, it may just be the perfect conditions for him to finally break through. But it is better to find this out sooner than later or risk a real struggle to open the season.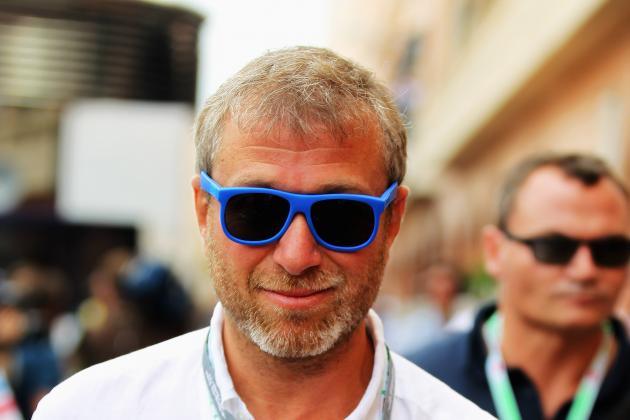 Mark Thompson/Getty Images

The time is drawing near when no longer can a team be bought and winners crowned through checkbooks alone. The Financial Fair Play rules of UEFA are becoming more and more prominent in the minds of owners as this will be the last season they have to balance their books before sanctions can be taken against them.
Now no one is quite sure what these sanctions will be or how they will be enforced, so like most of UEFA's plans, it looks more like an empty threat from a bunch of spineless weasels. Already Chelsea is already looking to spend roughly £80 million before mid-June.
Add that into the £50 million from Torres' deal, £23 million from Juan Mata, £25 million for Lukaku and Meireles, £21 million for David Luiz, £18 million for Ramires and of course the roughly £50 million it cost to hire and replace Villas-Boas, you come out to well over a quarter billion pounds in the red!
And that does not even include "lesser" deals along the way.
No amount of Champions League football, trophies or brand recognition is going to recuperate that anytime soon.
It is a fair question for fans to ask and one that ownership should answer to: How do they plan on keeping the club from reaching financial peril? Abramovich would likely laugh off such concerns and probably direct you to the nearest gas station to show you why he has the funds to keep the club afloat.
But he also must consider that should UEFA decide to grow a pair, Chelsea would be the ideal target to go after and make an example out of.
Chelsea do not hold the kind of institutional status that the likes of Manchester United, Barcelona or Real Madrid do. They have also angered a good number of fans over the years as they can kind of be pointed at as the reason that the FFP rules have been established.
Should this be the case, the club needs to design alternatives to avoid a freefall out of being a top club in Europe. This is the time to figure that out as next year could be too late.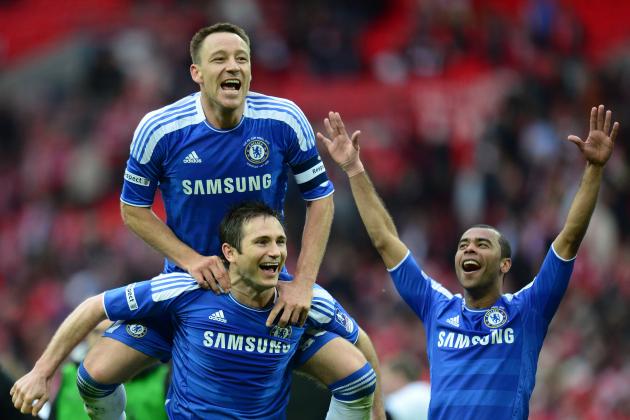 Shaun Botterill/Getty Images

At this time last year, many fans wanted to see Chelsea make the move toward the future. They looked at the veteran players on the team and saw their doggedness as the reason the Blues went home with no silverware in the 2010-11 season. But boy were they proven wrong.
It was the veteran players who led Chelsea to an improbably finish to an up-and-down season, and the youth were more role players in it.
But a year removed means those players are a year older and that the question of whether or not they have it left in them must be asked.
Ashley Cole, Frank Lampard, John Terry, Michael Essien and Florent Malouda are all well into the twilight of their careers, and it is evident in the tepidness in their play and frequent physical breakdowns. They all still can provide for the team, but the role in which they do so must be closely managed.
With so much youth on the squad, there has to be a careful transition from to allow those youngsters to take over.
This does not mean throw them all on at once in a experimental system leaving them open to criticism. It means easing them in, one at a time to give the veterans breaks, but also allow the youngsters a sort of audition to replace the vets should they not perform well.
This is something that if figured out over the summer would greatly benefit the club and locker room environment. Villas-Boas' biggest trouble was in establishing a starting 11 and allowing them to just play. The constant rotations kept things uneasy and created the tension that only intensified as results were hard to come by.
The role of every player needs to be established as quickly as possible and followed for as long as it works.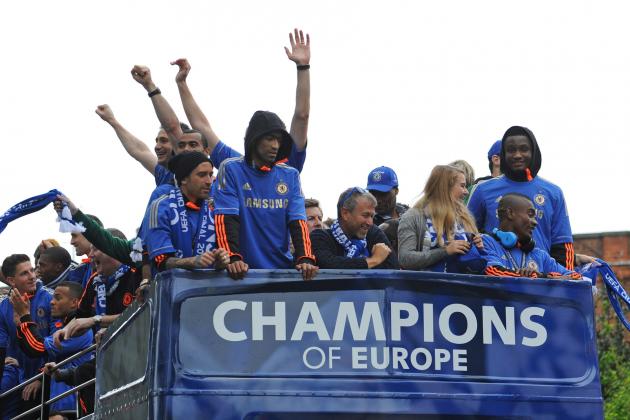 Steve Bardens/Getty Images

It is really fun to see your team make strident efforts to improve so early in the offseason. It is quite obvious that the club wants to avoid the debacle of last season and establish everything right away to avoid turmoil as the season approaches. Answering these questions is a good way to keep that from happening.
So what questions do you have for Chelsea management? Are there other positions you are concerned about other than the ones I mentioned? Is the spending concerning you?
As always, please leave your comments below and thanks for reading!
For all my articles, follow me on Twitter: @thecriterionman