Seattle Mariners Trade Scenarios: 5 Best Options for M's Looking to Deadline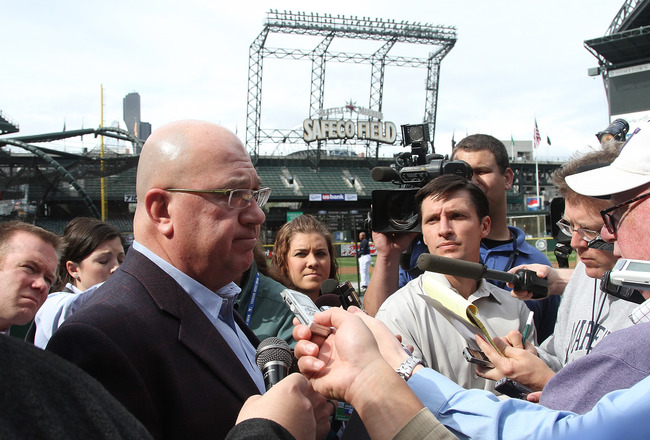 Mariners GM Jack Zduriencik
Otto Greule Jr/Getty Images
As the July 31st trade deadline draws ever nearer, Mariners general manager Jack Zduriencik needs to assess his club's current position and needs, while simultaneously planning for the future around Seattle's nucleus of young prospects.
With eight weeks until the trade deadline, the M's focus could shift from rebuilding to making a playoff push, and that would make Zduriencik's job a bit tricky. If that ends up being the case, he must be very careful as to not send away too many prospects with bright futures.
All that being said, here are the five best trade options for the Mariners moving toward the deadline.
Dump Miguel Olivo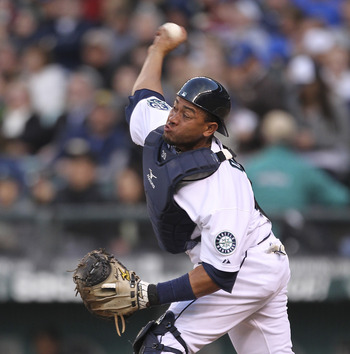 Otto Greule Jr/Getty Images
The oft-injured veteran catcher Miguel Olivo will be a free agent at the end of 2012, assuming the Mariners decide not to pick up his $3 million option.
Olivo's spent some time on the DL this season, and he's hitting just .202. A lifetime .242 hitter and soon to be 34 years old, Olivo's second stint in Seattle should come to and end this summer.
Rookie Jesus Montero and John Jaso are much better offensively than Olivo, and the two of them can easily share time behind the dish and at DH. Not to mention, the Mariners selected Florida catcher Mike Zunino third overall in the first round of the 2012 MLB draft.
Trade Kevin Millwood to Make Room for Rookies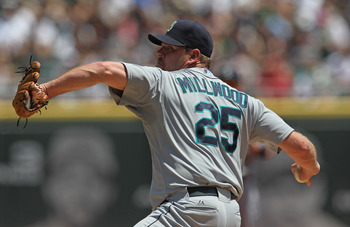 Jonathan Daniel/Getty Images
Veteran right-handed pitcher Kevin Millwood has drastically turned things around since his rough start to this season, and depending on Seattle's position at the end of July he could be valuable in a late-season playoff push.
If the M's woes continue, moving Millwood to make room for young pitchers Taijuan Walker, Danny Hultzen and James Paxton would be more beneficial to the franchise down the road.
Multiple teams will be interested in Millwood late in the year, as his veteran leadership and experience could help propel a contender into October.
End the Chone Figgins Experiment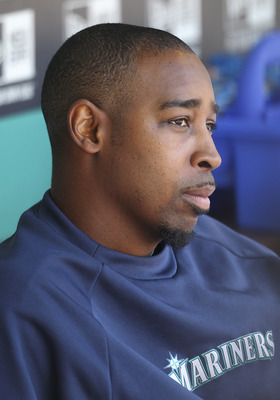 Otto Greule Jr/Getty Images
Unfortunately, Chone Figgins simply hasn't fared well in his three seasons with the Mariners. After hitting .291 over eight years with the Angels, Figgins has a batting average of just .230 with Seattle, including .188 and .181 in 2011 and 2012, respectively.
Figgins still has $15 million remaining on his contract which lasts through next season, but an injury riddled team could take a chance on him.
The asking price will definitely be low, and many times all players need is a change of scenery.
Find a Replacement at Closer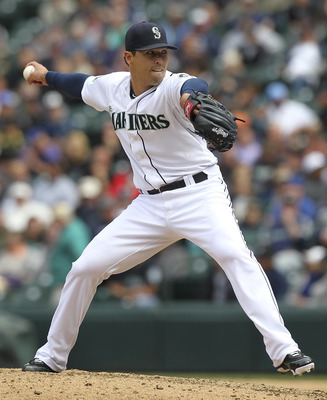 Otto Greule Jr/Getty Images
Brandon League has officially been moved out of the closer role, and the Mariners have yet to solidify someone else into the spot.
Texas Rangers reliever and former Mariner Mark Lowe will be a free agent at the end of the season, and if the M's can package the right prospects they have a shot to get him, and he would be just what they need out of the bullpen late in the game.
Shore Up the Outfield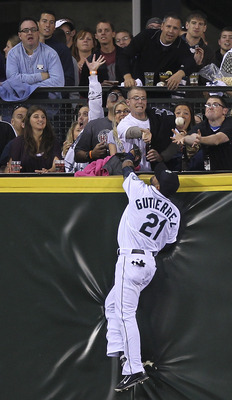 Otto Greule Jr/Getty Images
With center fielder Franklin Gutierrez expected to be out until at least the start of July, Seattle will continue to platoon a handful of players in the outfield.
Boston Red Sox outfielder Cody Ross is due to become a free agent after this season, and at this point the only thing keeping him in Boston is all the injuries the Sox outfielders have suffered so far.
Ross has been around the league, and at 31, he can stick around for a few years. A small package of prospects would be enough to grab him, and he's hit as many as 24 home runs in a season—some pop the M's could use in the lineup.
Keep Reading

Seattle Mariners: Like this team?