Miami Heat: 5 Questions Facing Chris Bosh When He Returns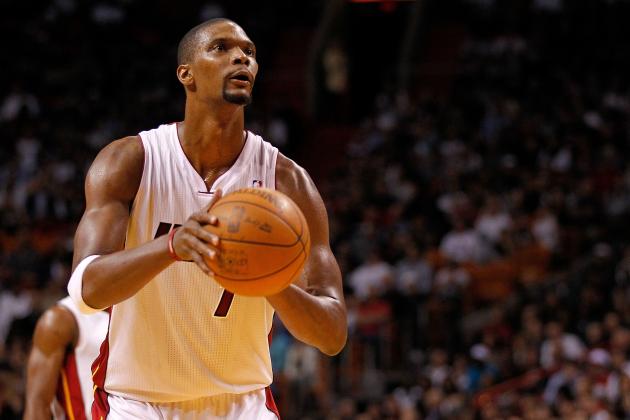 Mike Ehrmann/Getty Images

The Miami Heat now find themselves heading home with the series tied at two. Although they lost both games in Boston, they did receive some good news afterwards about their big man, Chris Bosh, who is now listed as day-to-day.
Needless to say, now, more than ever, would be a good time for Bosh to once again complete Miami's big three, being that the Celtics have had their way with Miami in the paint, especially in the last two games in Boston. He could be that much-needed spark that could refocus the Heat.
However, if Bosh does indeed return during the playoffs, there will be many challenges immediately put in front of him and even more questions to be answered as the Heat try to reach the finals for the second year in a row, hoping for a different outcome than the last.
Begin Slideshow

»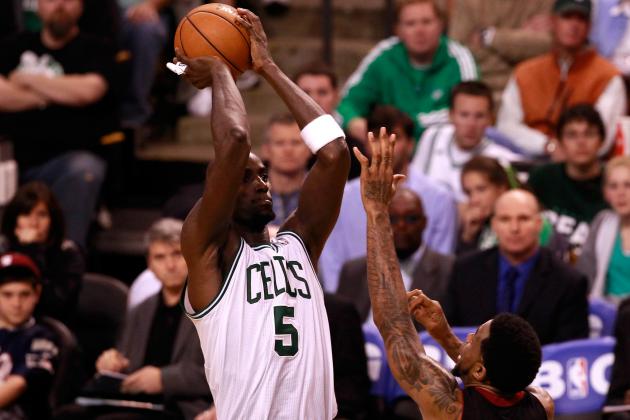 Jared Wickerham/Getty Images

Undoubtedly the biggest question looming in the return of Bosh is can he slow down Kevin Garnett?
KG has been having his way with the undersized Miami big men. He's getting great position and often times catching in the paint with nobody between him and the basket. Because of this, he has really found a groove, and after playing good basketball throughout the entire playoffs, is now playing at the top of his game.
Bosh is the only player on the Heat roster with the frame and athleticism to match up with KG, and he did a solid job of doing so during the regular season. But now that KG's confidence is at an all-time high, can Bosh come in and immediately slow him down?
The Celtics have said they will continue to go to Garnett whether or not Bosh makes his return. That being said, I believe Boston will look to run the offense through KG earlier and more often with the return of Bosh, not only to test him and see what that match up is looking like, but also to try and get him in some foul trouble and right back on the bench, where's he's become real comfortable as of late.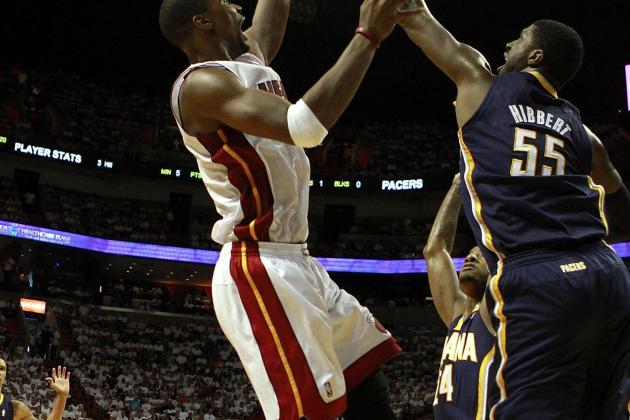 Marc Serota/Getty Images

Bosh could go through 10 shoot-arounds and 10 practices, but at the end of the day, there's nothing like playing in an NBA game. He will come back rusty.
He doesn't have a lot of time to knock it off either, because whether he comes back in Game 5 or 6, he will find himself in a very high-intensity playoff game.
Will it take him one quarter, one half or one game to get his groove back? A very important question, considering losing a game is something the Heat really can't afford to do.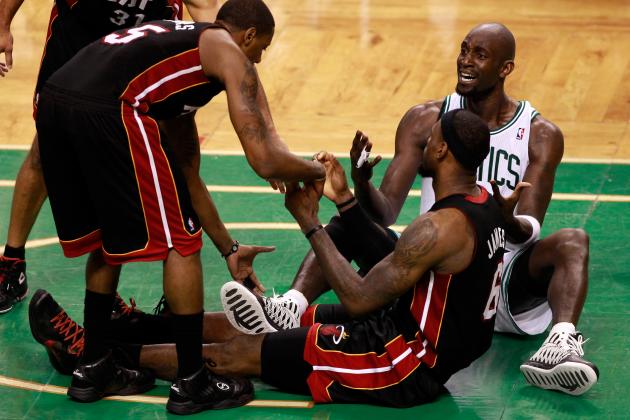 Jared Wickerham/Getty Images

The Heat have been very inconsistent as of late. Sometimes it seems as if they are bored and want a challenge.
They have mental lapses, and the truth of the matter is that there's no reason they shouldn't be up 3-1. For a team so good at defense, not playing good enough defense may ultimately be the death of them.
However, with the return of Bosh, especially at home, Miami will be pumped and ready to take the floor at full force. Whether or not he scores two or 20 points, just having Bosh out on the floor just might give the Heat enough confidence and swagger to get the job done on both ends of the floor for 48 minutes. Maybe even for 53, with the way this series has been going.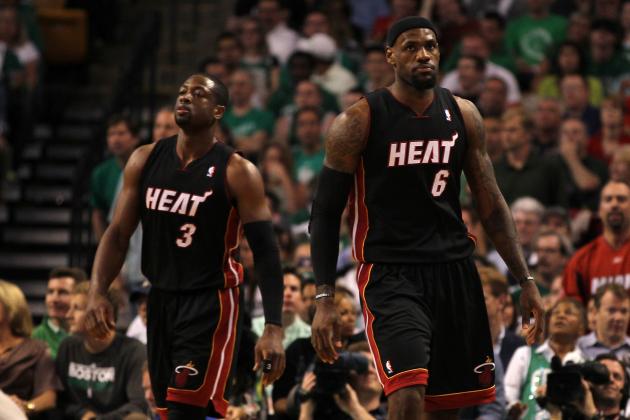 Jim Rogash/Getty Images

Dwyane Wade has been up and down, but it's no secret that LeBron and Wade have transformed from the big three to one tremendous tandem in Bosh's absence. They have really taken their game to another level, especially LeBron, who has been forced to go back to his quote unquote "Cleveland days."
When the big three first came together, the first question asked was "Will there be enough ball to go around?", but Wade, James and Bosh seemed to have answered that question in this, their second year together, getting each other involved every game.
However, the pressure is on Bosh when he returns to not throw off this uncanny chemistry Wade and LeBron have found, especially with Wade's troubles as of late.
The return of Bosh should open up the lane more for both Wade and LeBron and help contribute to the reemergence of the Wade we have all come to love. Or Wade and James could be too focused on trying to get their big man going and forget to score themselves.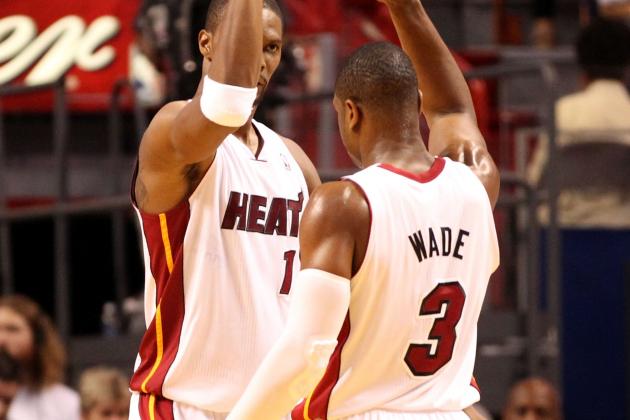 Marc Serota/Getty Images

It won't take long after Bosh's first mistake, mishap or blown assignment for you to hear this question, "Did Bosh come back too early?"
Of course, there isn't an NBA player out there who is happy about sitting out in the playoffs. Especially not a player as talented as Bosh. But this often times results in players coming back too early and worsening and extending an injury that needed only a little bit more rest to be put away for good.
Bosh is in a tough spot. He knows his team needs him. Yet his injury is clearly something not to be taken lightly.
If he knows deep down that he is not ready to return, Bosh must understand that he is more likely to hurt than help his team. Something that would be talked about much more than if he missed a game or two more.