Win-Loss Predictions for Every New NFL Head Coach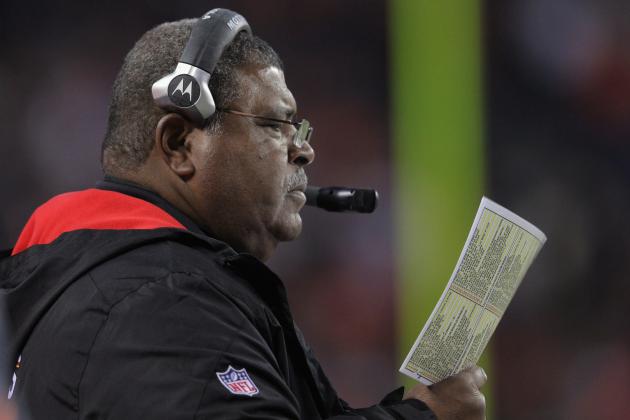 Doug Pensinger/Getty Images

When an NFL team hires a new head coach, it typically didn't perform very well in the previous season. Whether or not one offseason and a new head coach are enough to turn things around remains to be seen.
Of the seven new head coaches entering 2012, three have previously been head coaches at the NFL level. The other four are entering something they have never experienced.
How will each coach fare in his first season?
Begin Slideshow

»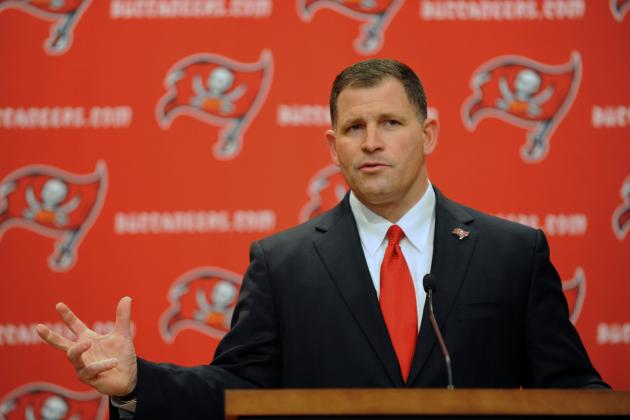 Al Messerschmidt/Getty Images

The Buccaneers are undeniably talented, but in 2011 they lacked discipline. Greg Schiano is a detail-oriented disciplinarian who is exactly what Tampa Bay needed.
Tampa Bay added several notable free agents—Carl Nicks, Vincent Jackson and Eric Wright—but it remains to be seen how well the new players will perform.
With the Saints possibly facing a down year, look for the Buccaneers to gain some ground in the division.
2012 Prediction: 9-7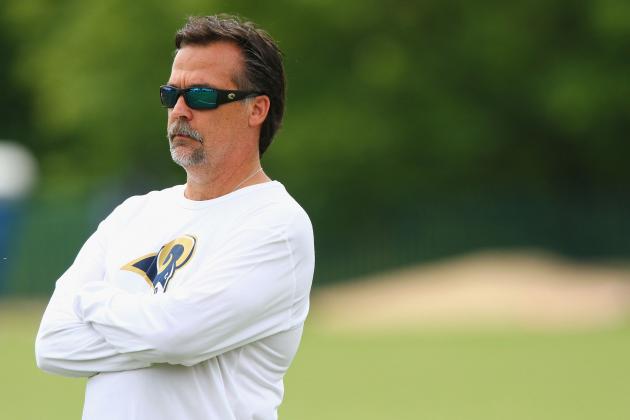 Dilip Vishwanat/Getty Images

After 17 seasons with the Titans/Oilers, Jeff Fisher parted ways with the organization last year. Fisher has a terrific track record as a head coach, and he will help turn around the Rams.
However, that will take time. St. Louis is young and undeveloped with few solid position units. Sam Bradford will play better in 2012, but he still won't be good enough to lead the team to the playoffs.
At this point, Fisher's presence isn't enough to transform a 2-14 team into a playoff team.
2012 Prediction: 5-11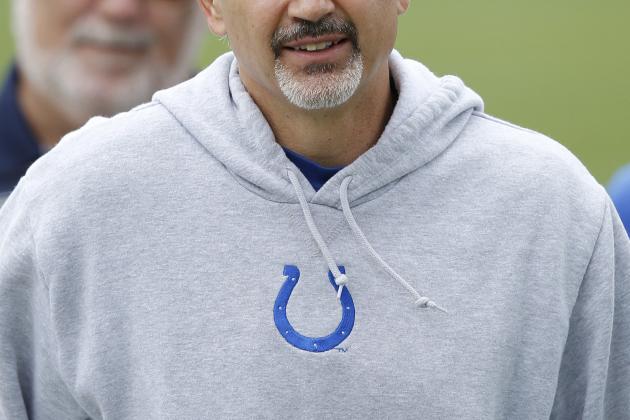 Joe Robbins/Getty Images

In Baltimore, Chuck Pagano coached outstanding talent, but the defense performed much better than it had the previous year under Greg Mattison.
Pagano is an excellent defensive mind who, in time, should help to build a dominant 3-4 defense in Indianapolis. In the meantime, however, the Colts are going to struggle.
Regardless of how great of a prospect Andrew Luck is, he's still a rookie, and the Colts don't have great talent around him either.
2012 Prediction: 4-12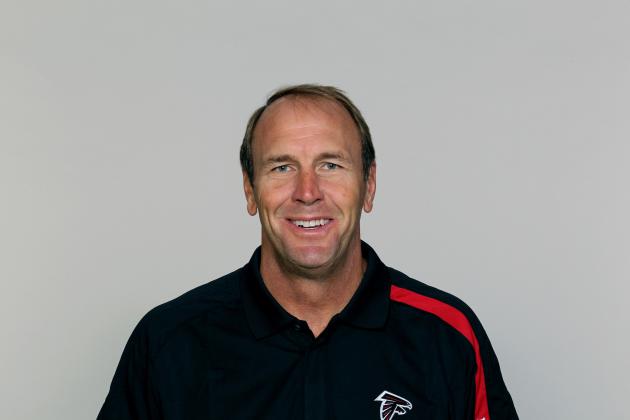 Handout/Getty Images

Now on his second chance as a head coach, Mike Mularkey has some experience. His tenure in Buffalo didn't go well, but he did find success as Atlanta's offensive coordinator.
With that said, Jacksonville is not likely to tear it up in 2012. Blaine Gabbert has shown few, if any, flashes of potential, and the Jaguars still don't have great wide receivers around him.
In Atlanta, Mularkey coached an upper-tier quarterback who had great wideouts. In Jacksonville, Mularkey will coach an awful quarterback with below-average wideouts.
Don't expect anything great.
2012 Prediction: 3-13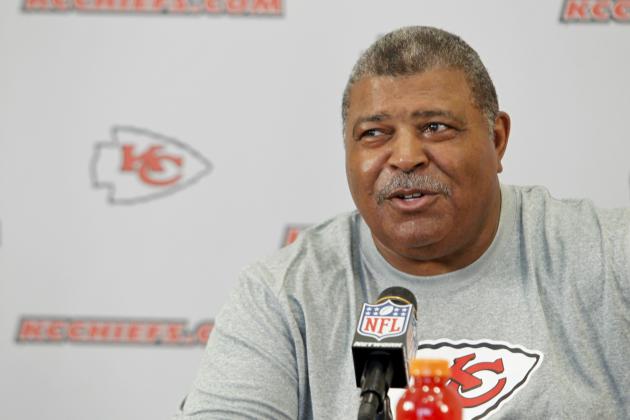 Kyle Rivas/Getty Images

Despite a disappointing 2011 season, Kansas City has a talented roster. Matt Cassel is nothing great, but the Chiefs' skill players and defense are nothing to scoff at.
Romeo Crennel made mistakes during his time in Cleveland, but he is well liked by players and can run a defense. Crennel doesn't have to be Bill Belichick.
Kansas City plays in a weak division—though things may have changed with the Peyton Manning addition—and should be able to pick up quite a few wins.
2012 Prediction: 11-5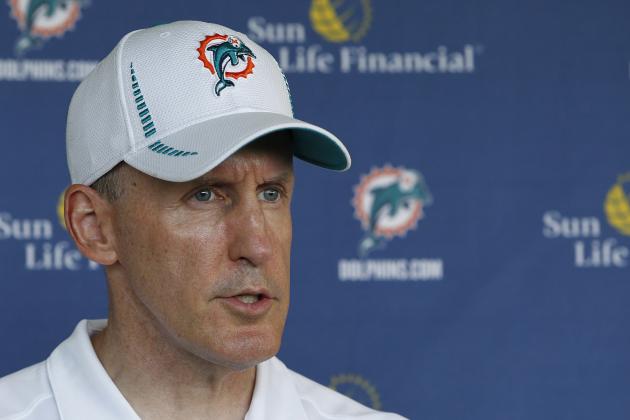 Joel Auerbach/Getty Images

The Dolphins are rebuilding. Miami traded Brandon Marshall and is scrapping its 3-4 defense for a 4-3 scheme.
No. 8 overall pick Ryan Tannehill seems likely to start for much of the 2012 season, and there will be growing pains with the rookie. The Dolphins don't exactly have elite offensive talent at the other positions either.
Joe Philbin was certainly successful in Green Bay, but he will need time to prove himself in Miami. Right now, the Dolphins are a work in progress.
2012 Prediction: 6-10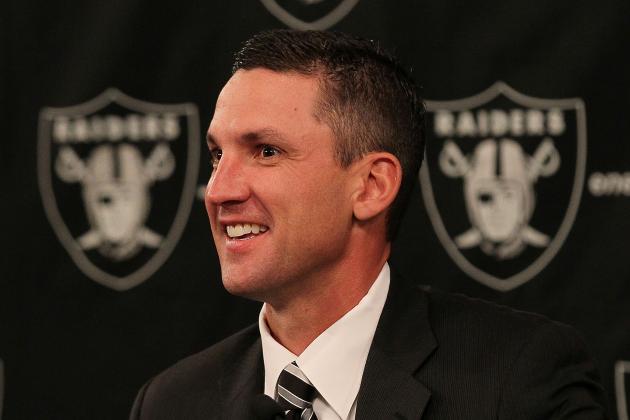 Justin Sullivan/Getty Images

Dennis Allen gained notoriety in 2011 for his work with Denver's defense—especially Von Miller. Allen has no head coaching experience in the NFL and became a coordinator for the first time just last year.
The biggest problem with Oakland isn't Allen's inexperience, however; it's Oakland's lack of talent. The Raiders have a below-average quarterback in Carson Palmer and lack great wide receivers. Oakland also doesn't have a running back behind Darren McFadden.
The Raiders defense isn't any better, and it's now transitioning to a 3-4 defense. The team doesn't have much in the way of pass-rushers, and Tommy Kelly may be playing out of position at nose tackle.
It could be a rough season.
2012 Prediction: 2-14