2011-12 San Jose Sharks: Jason Demers Report Card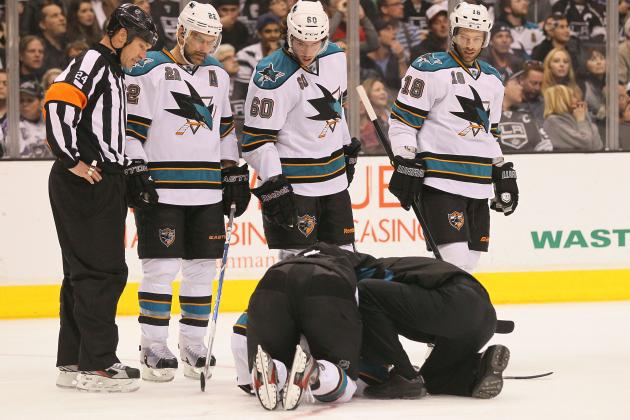 Victor Decolongon/Getty Images
Jason Demers looks in on an injured teammate in the regular season finale
At the end of last season, the San Jose Sharks had reason to believe Jason Demers was ready for a breakout season.
Demers had two goals and an assist to help the Sharks to a six-game, first-round victory over the probable 2012 Stanley Cup champion Los Angeles Kings.
(Just like Jim Morrison said, "The West is the best!" And I know that the Kings will be the first team to win the Stanley Cup as an eighth seed, but can we limit the "You only need to get in to win" comments to the final weeks of next season?)
But more than his three points in the first round, the way San Jose struggled to get the puck into the attacking zone without him against the Vancouver Canucks spoke to his importance.
Instead of playing a larger role this season, Demers was mired in competition, keeping him from a major role after the trade for Brent Burns. Now in the last year of a contract paying him $1.25 million, Demers will turn 25 before being able to test the restricted free-agent market.
A good season probably means he'll be made a long-term member of the Sharks' blue line and will double his salary. A bad one will probably get him a pay cut and bury him on the depth chart.
Based on what Demers did well and his liabilities last season, we can arrive at the truth of his present value.
Begin Slideshow

»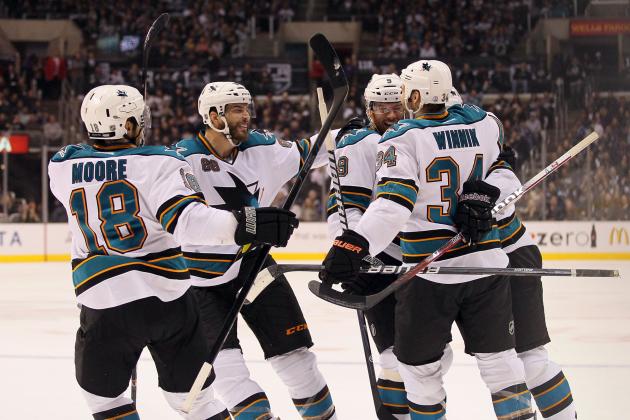 Victor Decolongon/Getty Images

Jason Demers knows how to score. He came into the season with 49 points in his first 126 NHL games.
This season's 13 points in 57 games is likely an aberration based on the growth for most players his age. I believe one of the long overdue corrections Todd McLellan made down the stretch was to pair Demers with Justin Braun. They were still developing, but the play of their veteran counterparts had reached its ceiling.
Demers has assets in his own end, too. He has the ability to skate the puck out of the zone, but he is also a sure passer under pressure: His 27 giveaways to 11 takeaways is the best ratio on the unit and gives him the unit lead in per-minute numbers and possession differential.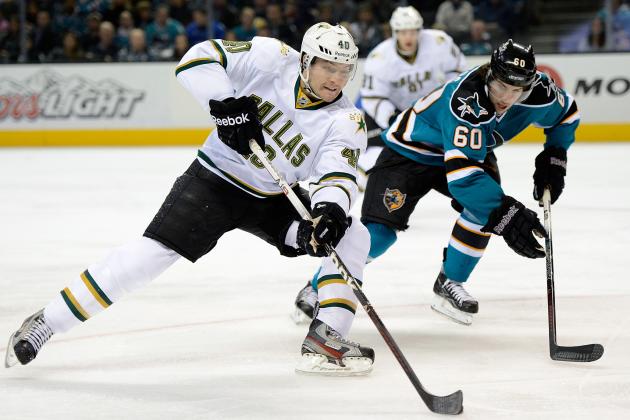 Thearon W. Henderson/Getty Images

There was a reason why Jason Demers had fewer total minutes played last year than six other players on the San Jose Sharks blue line. He was their worst player defensively and unimpressive offensively.
Demers may have had a good ratio of takeaways to giveaways, but 11 takeaways is still a very low number. His 60 hits are about what you would expect of a third-pair player, but he was too often out of position.
All those great passes in the defensive zone no longer worked in the offensive zone last season. Demers finished with just nine assists as he struggled offensively down the stretch with the rest of the team.
But all of that could be nullified by doing the one thing every defender should be able to do. It is something the Sharks coaches preached and the team did well overall.
Block shots.

Demers blocked the fewest shots on the blue line among the six players with over 25 games played. He simply has to get better at that aspect of his game.

Ezra Shaw/Getty Images

Assuming the San Jose Sharks can re-sign Justin Braun (a restricted free agent this year), they may decide Jason Demers is expendable.
Mammoth defender Taylor Doherty may be ready for the NHL. Otherwise the Sharks could easily replace what Demers brings to the table with a low-priced veteran free agent—Sheldon Souray made only $250,000 more last season than Demers will this season and was better on both sides of the ice.
Demers would bring some value because he turns just 24 this week and already has over 200 NHL games under his belt including the playoffs. But that youth is also why the Sharks should prefer to keep him around.
While Braun surpassed Demers last season, he is more than a year older, has half the experience and has one more point over his career than Demers scored in a 51-game rookie season. Demers definitely has the potential of being a No. 3 defenceman if he regains his offensive touch and learns how to block shots.
Thus, if Demers can be the added piece that brings someone like Rick Nash to the Sharks, trading him may be worth it. Otherwise San Jose will be better off waiting to see what kind of bounce-back he has early this season and deciding whether to lock him up or trade him some time after the new year.