Arizona Diamondbacks MLB Draft Results: Scouting Profiles for 2012 Picks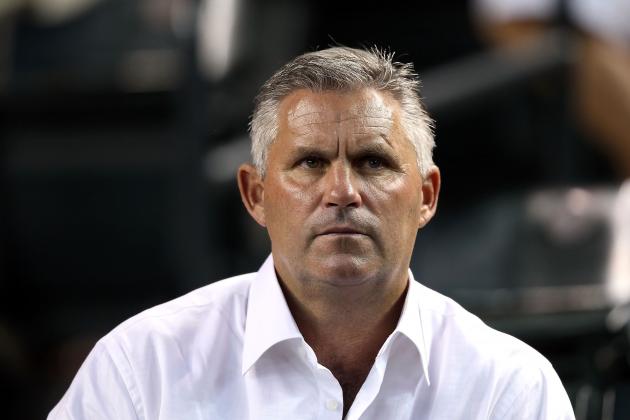 Christian Petersen/Getty Images

Arizona already owns the fourth most-loaded farm system in the majors, according to Baseball America.
Overflowing with top-rated pitching prospects, including Trevor Bauer, Tyler Skaggs and Archie Bradley already among the top 20 projected arms in the game.
Now Arizona GM Kevin Towers owns the opportunity to push his club even further towards the top of the minor-league organizational rankings by nailing down more of the right selections over the next three days.
Follow the Arizona Diamondbacks picks during the 2012 MLB Draft here:
Begin Slideshow

»
Arizona took the premier name of the first round: Stryker Trahan.
A lefty-hitting, righty-throwing backstop out of high school in Louisiana, the 6'1", 215 pounder will be groomed to take over when Miguel Montero's tenure comes to an end in Phoenix.
Dave Perkins, of SI, calls him "by far the top high school catching prospect available in the 2012 draft," with the right combination of power, arm strength and even some speed.
That's high praise, though there are a few kinks in his swing that will need to be smoothed out.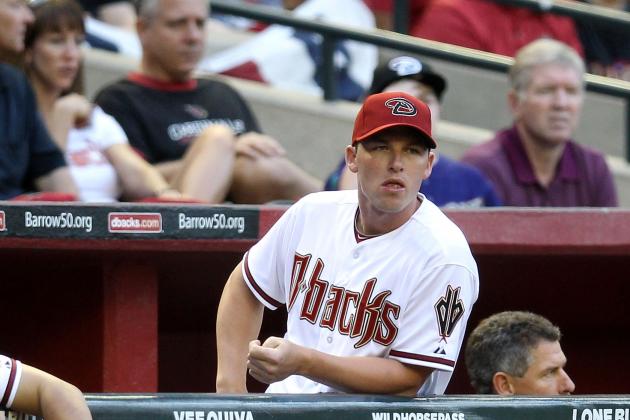 Christian Petersen/Getty Images

Arizona shortstop Stephen Drew is ailing often times (as he is currently—on the DL all season with an ankle injury), leaving the long-term stability of the Diamondbacks' shortstop position up in the air.
Towers may have found the down-the-road answer for that problem in Jose Munoz, a high-school middle infielder out of Hacienda Heights, Calif.
As evidenced in his MLB.com scouting report, Munoz is big, he can fly and he owns a strong arm defensively. But it looks like his swing is going to need some work.
The Diamondbacks stayed local in the third round, taking 6'4" Arizona State righthander Jake Barrett.
Although Barrett was unable to show off his repertoire under the pressure of the postseason at ASU this year, due to NCAA sanctions, he was impressive during the regular season, compiling a 1.62 ERA in 33.1 innings.
And he brings a ready-made closer makeup to the D-Backs, as he tied for the third-most saves in a season in the program's history.
And as D-Backs CEO Derrick Hall is a Sun Devil, he's probably enjoying the selection as well.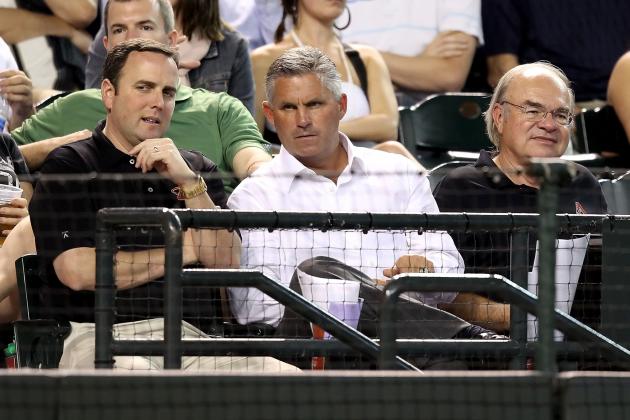 Christian Petersen/Getty Images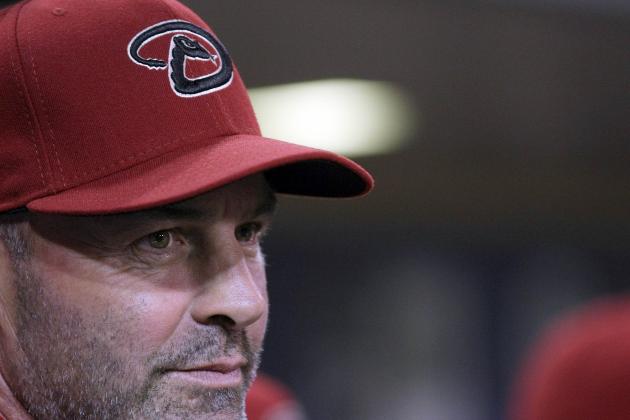 Donald Miralle/Getty Images

Arizona picked up its second catcher in the first five rounds, taking Kennesaw State slugger Ronnie Freeman with Pick No. 183.
MLB.com's scouting report calls him a potential "middle-of-the-order bat" with "above-average power." And he also owns a sharp eye at the plate. He was decent defensively, coming through with a .982 fielding percentage.
He totaled a .348 average with 54 RBI in 59 games. And he took 28 walks while striking out just 37 times.
Round 6, Pick 213: Jacob Lamb, 3B, Washington (6'3", 215)
Round 7, Pick 243: Andrew Velasquez, SS, Fordham Prep School, N.Y. (5'8", 175)
Round 8, Pick 273: Evan Marzilli, CF, South Carolina (6'0", 185)
Round 9, Pick 303: Jeff Gibbs, RHP, University of Maine-Orono (6'4", 210)
Round 10, Pick 333: Daniel Poma, OF, Hofstra, (6'1", 200)
Round 11, Pick 363: Ben Eckels, RHP, Davis Senior High School, Calif. (6'0", 175)
Round 12, Pick 393: Keith Glenn, CF, Arizona Christian (5'11", 185)
Round 13, Pick 423: Phildrick Llewellyn, C, Trinity Christian Academy, Fla. (5'11", 180)
Round 14, Pick 453: Derrick Stutz, RHP, Florida (6'3", 200)
Round 15, Pick 483: Michael Forslund, RHP, Liberty (6'4", 215)
Round 16, Pick 513: Landon Lassiter, SS, North Davidson High School (5'11", 172)
Round 17, Pick 543: Yogey Perez-Ramos, OF, Miami Dade College South (Fla.) (6'3", 197)
Round 18, Pick 573: Kevin Medrano, 2B, Missouri State (6'1", 155)
Round 19, Pick 603: R.J. Hively, RHP, Mississippi (6'2", 215)
Round 20: Pick 633: Jacob House, 1B, Texas A&M (6'3", 210)
Round 21, Pick 663: Rudy Flores, 1B, Florida International (6'3", 200)
Round 22, Pick 693: Holden Helmink, RHP, Willis High School (Texas) (6'4", 180)
Round 23, Pick 723: Matthew Dermody, LHP, Iowa (6'5", 190)
Round 24, Pick 753: Mark Ginther, 3B, Oklahoma State (6'3", 200)
Round 25, Pick 783: Vincent Spilker, RHP, Lee University (6'3", 215)
Round 26, Pick 813: Christopher Capper, RHP, BYU (6'1", 203)
Round 27, Pick 843: Damion Smith, CF, Holy Names Catholic (6'4", 180)
Round 28, Pick 873: Max Shrock, SS, Cardinal Gibbons High School (5'8", 173)
Round 29, Pick 903: Adam McConnell, SS, Richmond (6'0", 187)
Round 30, Pick 933: Shelby Stevens, RHP, Oklahoma State (5'10", 186)
Round 31, Pick 963: Andrew Potter, RHP, Eastside High School (Calif.) (6'0", 208)
Round 32, Pick 993: Daniel Watts, LHP, Jacksonville State (6'3", 190)
Round 33, Pick 1,023: Jonathan Pulley, RHP, Spartanburg Methodist College (6'2", 215)
Round 34, Pick 1,053: Jared Ray, RHP, Houston (6'3", 195)
Round 35, Pick 1,083: Robbie Buller, RHP, Houston Baptist (6'6", 230)
Round 36, Pick 1,113: Andrew Barbosa, LHP, South Florida (6'8", 230)
Round 37, Pick 1,143: Breland Almadova, CF, Hawaii (6'0", 195)
Round 38, Pick 1,173: Cameron Gibson, CF, Grosse Pointe South High School (6'0", 180)
Round 39, Pick 1,203: Rafael Garcia, C, Gilroy High School (5'10", 190)
Round 40, Pick 1,233: Zane Hemond, RHP, Montrose High School (6'3", 180)