WWE Raw SuperShow Results: Live Blog, Coverage and Analysis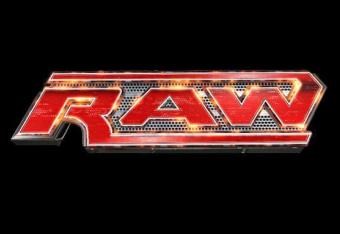 Hey, Bleachers. This is the live blog for the June 4 edition of the WWE Raw SuperShow, where we cover all the action as it happens and host community discussion in the comment section.
WWE announced via WWE.com that John Cena will be opening tonight's show with an interview conducted by everyone's favorite announcer, Michael Cole.
After suffering two knockouts from the Big Show, what will Cena have to say?
CM Punk's feud with Daniel Bryan is growing more complicated each week, with Kane, AJ and steel chairs all getting plenty of face-time as well. What's next for the Straight-Edge Champion?
The build towards No Way Out is starting to pick up, and there should be plenty attention given to the angles which make up the pay-per-view.
Tune in with us tonight, and sound off in the comment section with your thoughts as the show goes live!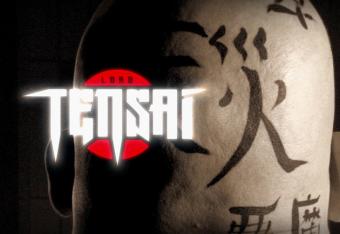 John Laurinaitis comes out and announces that the Michael Cole match only happens if Cena defeats...Tensai.
John Cena vs. Tensai:
Tensai is putting in some work against Cena, pretty one sided through the early goings...spoke too soon! Cena puts up a fight.
Michael Cole is cheerleading for Tensai, for obvious reasons. Cena is using the announce table to stand up, and Cole smacks him in the face, and Lawler pushes Cole down. Tensai slams Cena into the steel steps.
Cena beats a ten count, hits the Five Knuckle Shuffle, then the Attitude Adjustment. Michael Cole looks devastated.
John Cena def. Tensai via Pinfall.
Cena catches his breath, then remembers he gets Michael Cole now. The bell rings, and here comes the main event!
John Cena vs. Michael Cole:
Cole tries to run, but Cena catches him. They enter the ring, and Cole managed to find a mic. Cole pleads with him.
Cole gets mad and takes off his jacket and tie, and is apparently planning on putting up a fight.
Cena rips Cole's shirt off and smacks his chest, then rips his pants off and stomps his groin. Ouch.
Cena slaps Cole's chest again, then puts him in a head lock and makes Cole apologize to Lawler, and Jim Ross as well. He makes Cole plug JR's BBQ sauce, then dumps sauce all over him. As if that wasn't enough, Cena hoses Cole down with a fire extinguisher.
Now would be a good time to mention this is supposed to be a no DQ match thanks to John Laurinaitis.
Tensai runs in and hits his choke-slam on Cena. Cole goes for the pin, but only gets a two-count.
Cole looks to hit Cena with the extinguisher, but Cena counters with the Attitude Adjustment, and gets the pin.
John Cena def. Michael Cole via Pinfall.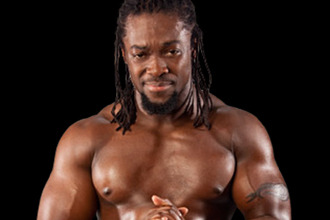 Kofi Kingston & R-Truth vs. Curt Hawkins & Tyler Reks:
The champions are taped up because of the beating they took at the hands of Big Show.
Kofi nearly pins Hawkins, but Reks makes the save. R-Truth drags Reks out of the ring, and Kofi hits the Trouble in Paradise on Hawkins to seal the deal.
Kofi Kingston & R-Truth def Curt Hawkins & Tyler Reks via Pinfall.
John Cena is taking on Michael Cole next.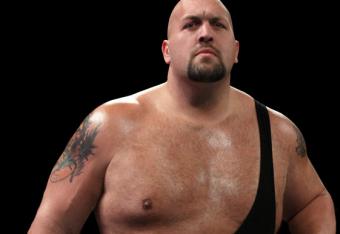 Josh Matthews interviews AJ, asking what "the look" she gave Kane was all about. She grabs his tie and smiles, and Josh looks uncomfortable.
AJ asks if he doesn't like aggressive women, then says that Josh might be her type. This girl has gone off the deep end, yeah? Yeah.
A video package plays, which I'll call Big Show's "I'm a Giant" speech.
The tag team champs are up next.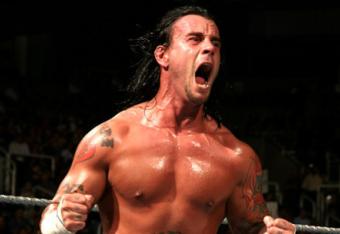 CM Punk comes out, and is followed by Daniel Bryan. Daniel Bryan cuts a promo, and asks if AJ has gone crazy since he dumped her, if Kane is going to destroy CM Punk next and if he's going to win the WWE Championship at No Way Out.
He tries to lead the crowd in a "Yes!" chant between questions. Kane comes out, and Daniel Bryan will be ringside for this one.
CM Punk vs. Kane:
Punk is really taking it to Kane, clotheslining him out of the ring, and following up with an ax handle off the top to the outside of the ring. Back in the ring, Punk lands a cross-body off the top rope, and gets a two-count for his troubles.
Kane starts to battle back as Daniel Bryan watches carefully.
After some back and forth, Kane is climbing the top rope, and Punk hits the flying knee. Kane falls to the apron, then gets to the corner, Punk hits the flying knee into the bulldog.
Kane battles back, dropping the champion with a big boot. Punk avoids a choke-slam and counters with a neck breaker.
Kane starts to get the upper hand. Punk is trying to return to the ring as the referee is preoccupied with Kane, and Daniel Bryan attacks him, then returns to his seat.
AJ runs out, complaining about Bryan's attack, Bryan goes to yell at her, and Punk attacks him.
Punk returns to the ring, and is greeted with a choke-slam. Kane gets the pin.
Kane def. CM Punk via Pinfall.
Kane stares at AJ, and Daniel Bryan attacks him from behind. Kane hits him with a boot to the face, then turns his attention back to AJ. She gives him a smile after looking scared, and Kane decides to leave her alone.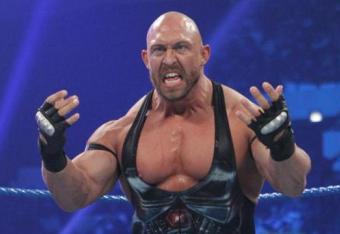 Ryback vs. Two Jobbers:
Ryback finishes them off with ease, it was more entertaining than usual to be honest.
Ryback def. Two Jobbers via Fatality.
CM Punk takes on Kane next.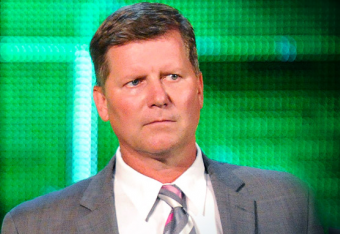 Otunga is on an Ipad backstage, and tells John Laurinaitis about WWE.com announcing that Vince McMahon will be coming to Raw next week to evaluate him.
Sin Cara vs. Hunico:
Lots of flash by Sin Cara, no surprise there. All squash, little drama.
Sin Cara def. Hunico via Pinfall.
Ryback is coming up next, it'll be his debut on Raw. More squash?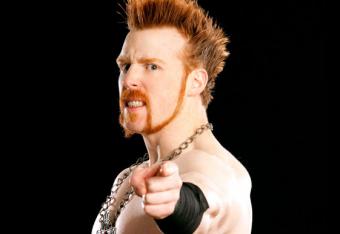 Michael Cole is pleading with Laurinaitis to change the match, Cole says it's not what the fans want.
Laurinaitis thinks, grins, and says yes, yes it is what the fans want.
We get a recap of Sheamus' recent antics, then Vickie Guerrero steps out to introduce Dolph Ziggler. Michael Cole blows past her, looking like a spoiled brat who didn't get his way. He's good at that.
Vickie resumes her introduction, and Ziggler comes out.
Sheamus vs. Dolph Ziggler:
With Ziggler in control going into a commercial break, he does a Ric Flair-esque strut that made me think of something...
How great would it be if Ric Flair managed Ziggler?
Ziggler fights his way off the top rope, and gets a near fall. Ziggler looks for the sleeper, but Sheamus shakes him off and hits White Noise.
Sheamus hits the Brogue Kick, and that's all she wrote.
Sheamus def. Dolph Ziggler via Pinfall.
Alberto Del Rio attacks Sheamus from behind as Sheamus celebrates, and puts him in an armbar. Officials attend to Sheamus, and we head to commercial.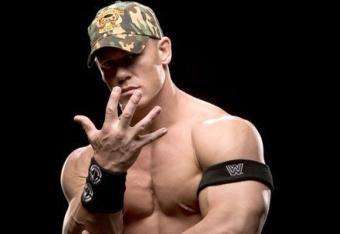 The show opens with a recap video package of Big Show's recent beat downs, featuring Brodus Clay, the Tag Team Champions Kofi Kingston and R-Truth, Santino Marella and Zack Ryder.
Michael Cole is introduced, and he brings out John Cena, saying he believes Cena is responsible for all the recent carnage in the WWE.
Cena comes out to a very positive reaction.
Cole tears into Cena, saying he didn't support Big Show like a good friend would. Cena defends himself by saying that he might not have defended him immediately, but he was going to get John Laurinaitis fired, and Big Show would have had his job back in no time.
Cole is actually cutting a very solid promo here, sign of the times. He says that Cena is jealous of Big Show, and after doing just about all he can to get under Cena's skin, Cole reminds him that WWE Superstars can't strike announcers.
John Laurinaitis comes out, and tells John Cena that he can pick his opponent for tonight. Big Show isn't in the building, and Big Johnny has retired from singles competition.
Cena thinks for a moment, and decides that he wants to face...Michael Cole. That's a legit pick people, I mean, Michael Cole is undefeated at WrestleMania.
Laurinaitis is cool with it, and rides off into the sunset on his scooter.
CM Punk is facing Kane tonight, and there must be a winner. Sheamus is coming out for a rematch with Dolph Ziggler, next!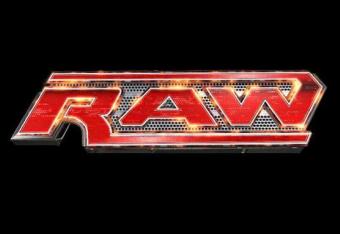 The WWE Raw SuperShow is live! Coverage of the opening segment is coming up next.
This article is
What is the duplicate article?
Why is this article offensive?
Where is this article plagiarized from?
Why is this article poorly edited?