Highlighting Tennis' Next Crop of Elite Superstars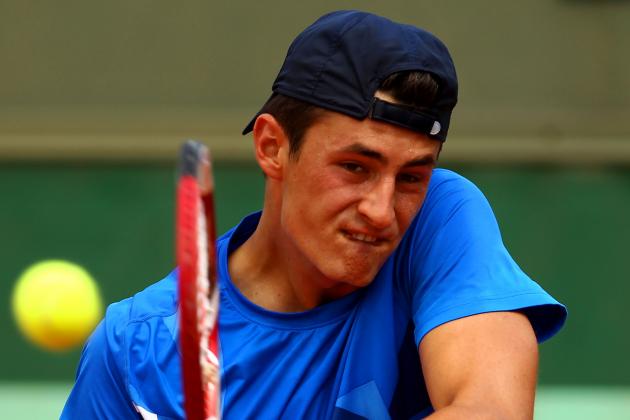 Clive Brunskill/Getty Images

During a time that is so heavily dominated by great players, it's hard to imagine a future tennis world that does not involve Roger Federer, Novak Djokovic, Rafa Nadal and the Williams sisters. However, like all periods in sports history, this Golden Era will have to come to an end sooner or later, and with that will come a new group of talented youngsters.
Who will see the top in the coming years? Will it be the rising stars who are currently being hyped, or will it be some players that we have yet to even hear much about?
It's impossible to know for sure at this point, but certain players are definitely establishing themselves as important blips to follow on our radars. Here's a look at some potential future stars.
Begin Slideshow

»
Clive Brunskill/Getty Images

One of the top prospects for the Americans is 19-year-old Sloane Stephens. Up until just recently, she had shown us potential by winning an ITF tournament here and there (singles in Reggio Emilia, doubles in Wichita), but not much more than that. Her play in this year's Roland Garros campaign, though, has made her name more prominent in the WTA.
Her performance resulted in a fourth-round appearance, and even though her job was made easier by the early departure of some seeded players in her quarter (No. 12 Sabine Lisicki, No. 24 Petra Cetkovska), it was still notable. Up until her fourth-round match against Sam Stosur, she hadn't dropped a set, and even in that match she held her own, losing by only a break in each of the two sets.
Whether or not Stephens will ever be a champion remains unknown, but we can expect to see her hanging around the top of the rankings in the future if she continues to improve mentally and physically.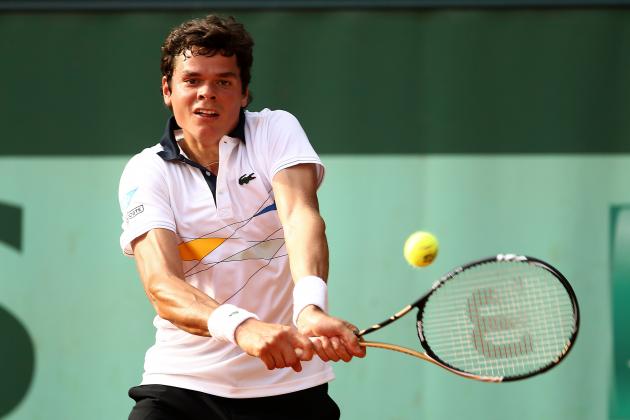 Matthew Stockman/Getty Images

Perhaps the most sure-fire candidate for success among the young players in tennis is 21-year-old Milos Raonic. Having won three titles (San Jose 2011 and 2012, Chennai 2012) and reached two other finals (Memphis 2011 and 2012) already in his career, it seems inevitable that the big-serving Canadian is on his way to the top.
Raonic's 2012 French Open could have been better, but he still did impress audiences with his dominant style. He took the first two matches in straight sets, and narrowly missed a spot in the Round of 16 by losing a five-set epic to No. 13 Juan Monaco.
What we have seen so far of this young man is enough to tell us that, assuming he stays on the right track, we'll be hearing his name for a long time.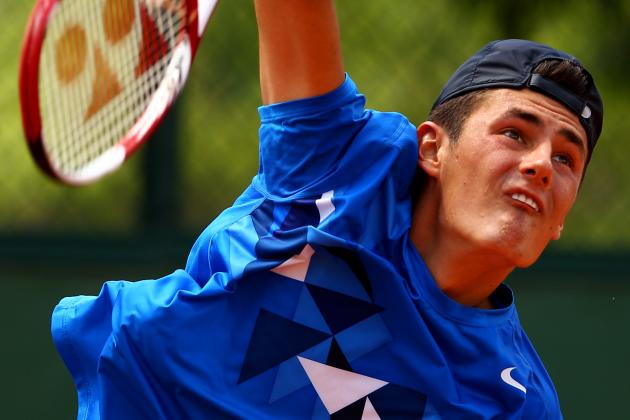 Clive Brunskill/Getty Images

Another one of the most hyped players on the ATP tour is Australian Bernard Tomic, who will likely be Raonic's top rival in the future.
His second-round departure from this year's French Open at the hands of unseeded Santiago Giraldo was quite disappointing for his hopeful fans, but his Australian Open performance was enough to please them for a while. In that event, he managed to reach the Round of 16, taking down Fernando Verdasco and Alexandr Dolgopolov in the process. Needless to say, his home country was impressed.
As of now, Tomic is physically and mentally less advanced than players like Raonic. But being only 19 years old, that is to be expected. Minor controversies of his past have shown that he isn't quite mature enough to be a superstar yet, but as long as he can stay out of trouble, the world will be awaiting his emergence as a threat.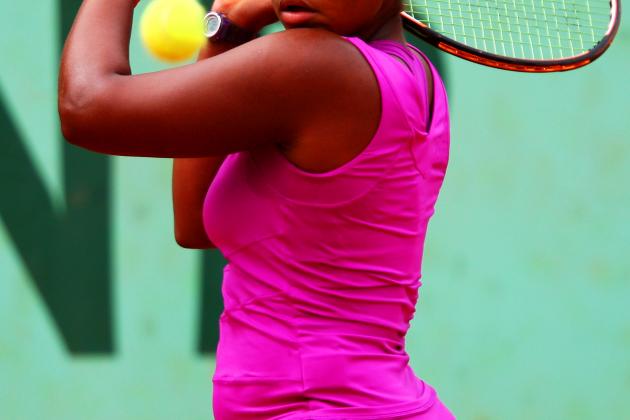 Getty Images/Getty Images

Considering the fact that she is only 16 years old, saying that American Taylor Townsend will be a superstar is going out pretty far on a limb. What she has done in junior tournaments recently is impressive, though, and she is very promising as a potential big name.
The 2012 Australian Open Junior event was dominated by Townsend; she took the singles title and the doubles title (with Gabrielle Andrews). In that singles draw, she had been the No. 14 seed. Right now, she is fighting for the French Open Junior title as the No. 1 seed.
If this kind of rapid improvement and growth continues for her over the next few years, she may quickly become a contender in WTA events.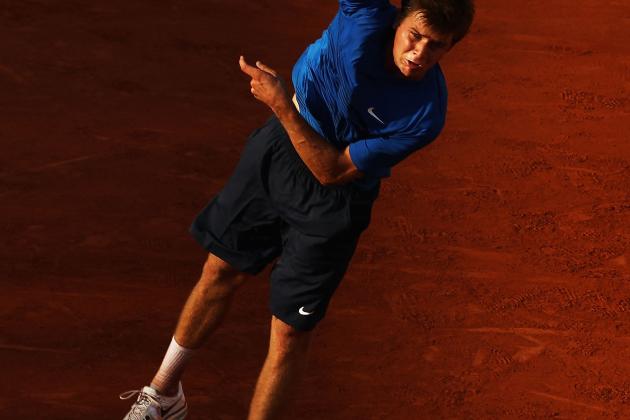 Matthew Stockman/Getty Images

Ever since Andy Roddick fell out of his prime, United States tennis fans have not been able to root confidently for a potential Grand Slam champion on the men's side. They are hoping that that will change with the rising of Ryan Harrison.
So far, the 20-year-old American hasn't shown us much; he has yet to win, or even reach the finals of, an ATP World Tour event. However, he definitely seems to have the potential to fight against strong players.
In the Australian Open earlier this year, we saw him steal the first set from Andy Murray in the first round, before losing in four sets. The same thing happened in his first-round match against No. 11 seed Gilles Simon at Roland Garros.
If he can learn to capitalize on his early successes and remain strong throughout the big matches, United States tennis may be able to use Harrison as a serious weapon.