Brendan Rodgers: 5 Liverpool Transfers That Would Make Sense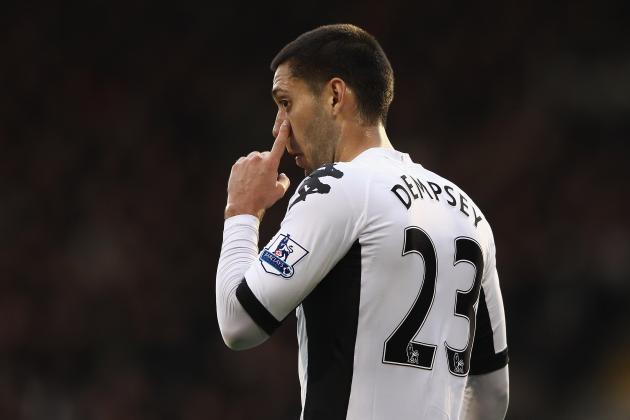 Ian Walton/Getty Images

Last week, the topic of Liverpool's starting XI was covered here on Bleacher Report.
While the list held promise for the Brendan Rodgers era, it also exposed some major tactical weaknesses.
Namely, the team is in desperate need of a creative midfielder and a tactical forward. Further, there are serious depth concerns in the defensive midfield and at striker.
If the team wants to compete with the likes of Chelsea, Manchester City, Arsenal, Tottenham and Manchester United, then each area must be addressed.
What follows is an assessment of five players who the Fenway Sports Group (FSG) can realistically bring in. Each would fit well into Rodgers' system and would not break the bank.
Begin Slideshow

»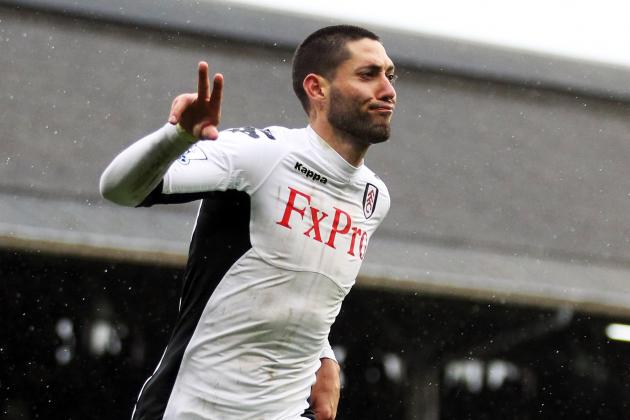 Scott Heavey/Getty Images

Honorable Mention: Gaston Ramirez, Iker Muniain, Adam Johnson, Cristian Tello
Liverpool needs a center-forward/winger on the left side. The position mirrors Luis Suarez, who is on the right. The ideal fit has the ability to go at defenders and use both pace and technical ability to create chances.
Cristian Tello of FC Barcelona is a great player in the making with all the right qualities. However, the Catalans rarely give away young talent. It appears far more likely that they will unload Ibrahim Afellay than part ways with the young Spaniard.
Muniain has been exceptional for Athletic Bilbao. Price is an issue, though. His fee is estimated to be around £25 million, which could be too high for FSG.
The Daily Mail links Gaston Ramirez with Anfield. However, his valuation of at least £20 million is also high. Further, there is apparent competition from Manchester City. That has the makings of a bidding war which Liverpool would probably lose.
The Mirror claims that Eastlands may part with Adam Johnson for just £7 million. If true, that is a great price. However, Roberto Mancini has expressed doubts about both attitude and defensive capabilities.
Brendan Rodgers places both at a huge premium. For that reason, I passed over the Englishman.
That leaves us with Clint Dempsey, who checks all the boxes. At 29, his transfer fee is unlikely to be substantial. He has outstanding vision, great passing ability and is a proven scorer.
There may be competition from the likes of Arsenal for his signature. However, Liverpool offers a starting place which the Gunners arguably do not.
At the Emirates, Dempsey vies with Alex Oxlade-Chamberlain, Theo Walcott, Lukas Podolski and Jack Wilshere for a place. On Merseyside, the comparatively weaker competition comes from Stewart Downing.
Liverpool is not in the Champions League. That could be a major selling point which may entice the American to go elsewhere. Certainly, at nearly 30, he will be worried that time is running out on his hopes of competing on Europe's biggest stage.
However, at Liverpool, Dempsey has the chance to feature regularly and even star. He could become perhaps the highest-profile American footballer ever playing alongside Suarez within Rodgers' system.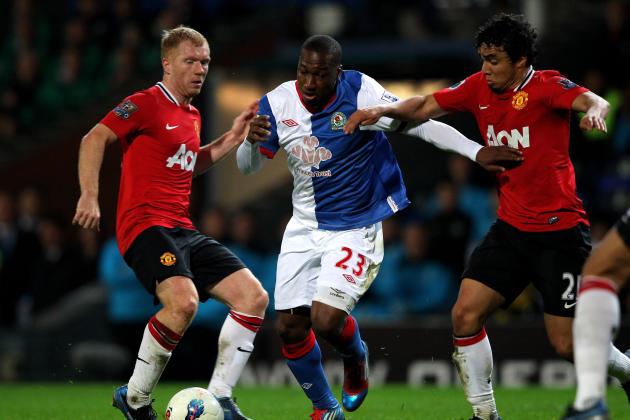 Alex Livesey/Getty Images

Honorable Mention: Junior Hoilett, Victor Moses, Joe Cole
Dirk Kuyt has moved on and Maxi Rodriguez is not getting any younger. The remaining options are perhaps too young (Sterling), too inconsistent (Downing) or too expensive (Cole).
Thus, even with Dempsey there is a lack of depth on the wings.
Since this is not a starting spot, FSG should search for someone young and relatively inexpensive.
Both Junior Hoilett and Victor Moses fit that billing.
The Mirror has Moses valued at £5 million. The Latics star broke out this year following his move from Crystal Palace. He played in a similar role for Roberto Martinez and could easily adapt to life at Anfield.
Hoilett is a nice alternative. He is between contracts and available following a tribunal. However, the Telegraph reports that both Arsenal and Tottenham are interested. To compete, Liverpool may have to offer higher wages than the Canadian's experience warrants.
Although all are viable, my personal preference is Patrick Herrmann of Borussia Monchengladbach.
Marco Reus was the star, but the team did not finish fourth in the Bundesliga solely based on his performances.
Herrmann notched six goals and seven assists. Not bad for a 21-year-old. His scouting report (via oddschanger.com) is perfect:
He possesses electric pace, has some wonderful dribbling skills and has netted with his head on more than one occasion. He's a player who likes to drift and you will often notice him switching wings, or even taking up the centre forward role. He likes to go at players and take them on; with his pace it often works.
Transfermarkt.co.uk has the young German valued at £4.8 million. While I think that's optimistic, if FSG can get something close, then I think they should take a small risk on a great prospect.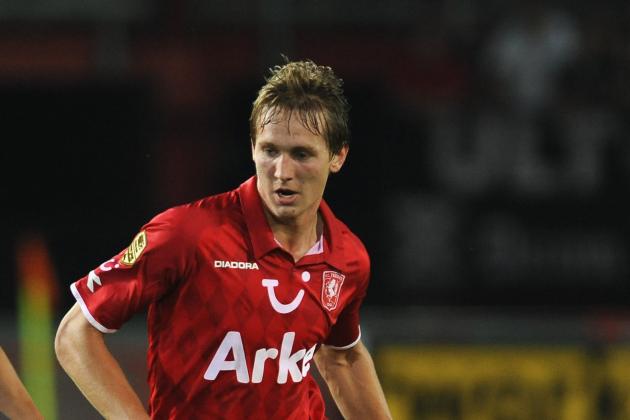 Valerio Pennicino/Getty Images

Honorable Mention: Grant Holt, Alessandro del Piero, Edinson Cavani, Leandro Damiao, Roberto Soldado
This signing is entirely dependent on how highly Rodgers values the abilities of Andy Carroll.
Either way, the lack of reserve options means that they will have to sign somebody.
If Carroll is the guy, then FSG will likely put their money elsewhere and take someone inexpensive. At 31, Holt should have great value. Del Piero's contract is up at Juventus and could be signed on a free.
If Carroll isn't the guy, then Liverpool might invest a huge portion of their available funds here.
In that case, Cavani, Damiao or Soldado represent great high-end purchases.
With Luuk De Jong, they can split the difference.
ESPN claims that FC Twente want £12.5 million for the Dutch attacker. At that rate, they get a great striker without sending the message that they have completely given up on Carroll.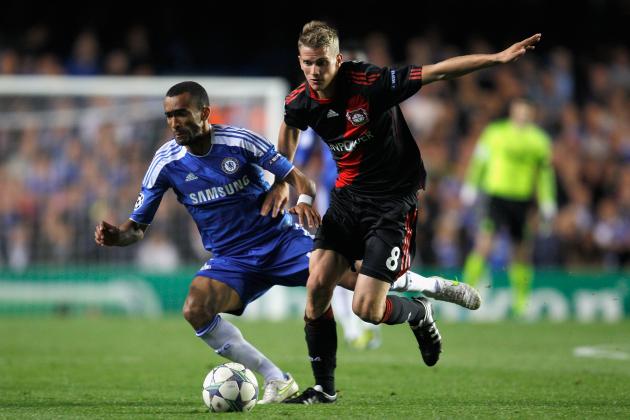 Paul Gilham/Getty Images

Honorable Mention: Seydou Keita, Jermaine Jones, Javi Martinez, Nigel De Jong, Sven Bender
When Lucas Leiva went down, Liverpool's form fell off drastically.
He is the only true holding defensive midfielder on the roster worthy of a regular place. Even if just for backup purposes, FSG will need to bring in someone to cover the Brazilian.
Once again, Rodgers must decide on relative value.
Should Lucas not represent the dynamic package he requires, then Martinez and De Jong are high-end possibilities.
If he thinks Lucas fits, then perhaps he will want to simply sign a veteran like Keita to plug a gap for now.
Transfermarkt.co.uk claims that Bayer Leverkusen might be willing to part ways with Lars Bender for £12.5 million.
If that figure is correct, Bender represents great mid-market value.
If Leverkusen rebuff the approach, Liverpool might look to Borussia Dortmund and Sven Bender. Lars' twin brother ironically offers a nearly identical package.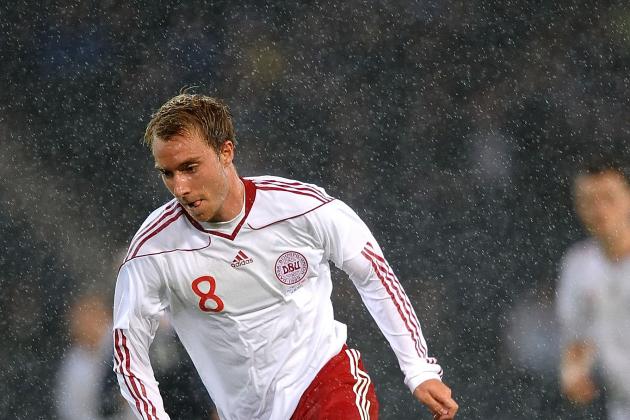 Laurence Griffiths/Getty Images

Honorable Mention: Gylfi Sigurdsson, Nuri Sahin, Rasmus Elm, Alberto Aquilani
Liverpool need someone in the Iniesta mold to play opposite Steven Gerrard as an attack-minded central midfielder.
In my opinion, the only viable option on the current roster is Aquilani. The Italian has the composure on the ball and passing touch necessary.
However, his first attempt at English football was not a success. He never quite settled and was quickly loaned out to Juventus and then AC Milan. Thus far, FSG appear content to negotiate a sale rather than bring him back.
If they pass on him, then Sigurdsson appears in pole position thus far to get a shot.
The Icelandic midfielder was a star at mid-table Swansea City. He appears like a great prospect. However, as a Liverpool fan, I cannot help but see the similarities to Charlie Adam.
My favorite option in that case is Christian Eriksen.
ESPN's scouting report describes him as a "creative, tricky, balanced, and visionary midfielder." Rodgers prizes those attributes.
The newly minted Danish Football Player of the Year has an incredibly bright future ahead of him. At just 20 years old, Liverpool should sign him before the competition comes calling.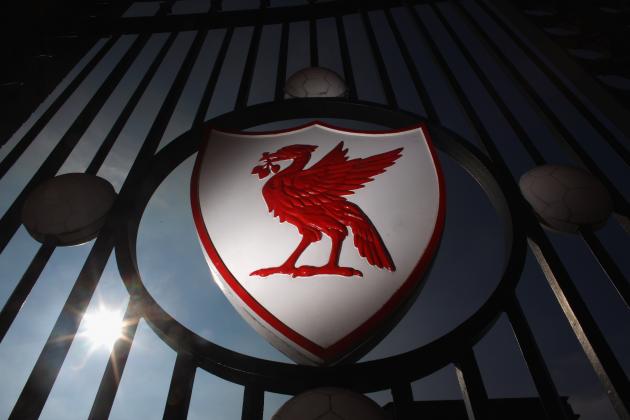 Christopher Furlong/Getty Images

The five suggested signings represent a gross outlay of roughly £50-60 million.
With the additions, my opening-day lineup looks like this.
Reina (GK), Johnson (RWB), Skrtel (CB), Agger (CB), Enrique (LWB), Lucas (CDM), Gerrard (ACM), Eriksen (ACM), Suarez (RCF), Dempsey (LCF), Carroll (ST)
Subs: De Jong, Bender, Herrmann, Kelly, Sterling, Shelvey, Henderson, Maxi
I see this is a sizable improvement which could realistically be achieved.
Who would you add/replace? What would your Liverpool starting XI look like for 2013?