NBA Draft 2012: 5 Second-Round Prospects Who Will Have Legitimate NBA Careers
Gregory Shamus/Getty Images

With the draft lottery behind us, everyone is trying to predict the first few picks of the draft. While the players on this list won't be drafted until the second round of the draft, they can still turn out to be extremely valuable for the teams that draft them.
Players such as Casper Ware from Long Beach State and Mike Scott out of Virginia are a few examples of players that are projected second round picks, but should be able to find a spot in the league as solid role players. Here are five more players projected to go in the second round that could have an impact on the league.
Begin Slideshow

»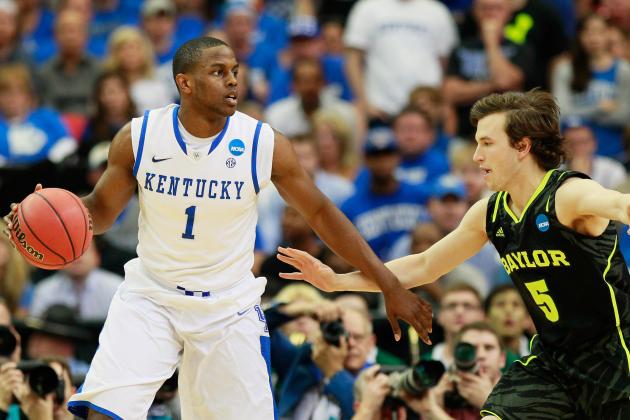 Kevin C. Cox/Getty Images

Position: SF
Projected draft position: Early-Middle Second Round
A big body for the small forward position, Darius Miller has a nice touch away from the basket. Being a rare senior from Kentucky, Miller holds the record for games played for the Wildcats.
Voted "Mr. Basketball" for the state of Kentucky in high school, Miller has always been accustomed to winning. He already has more leadership experience than some NBA pros because of how long he stayed on at Kentucky.
Miller is a smart player who should be able to fit into a nice sixth man spot on an NBA team.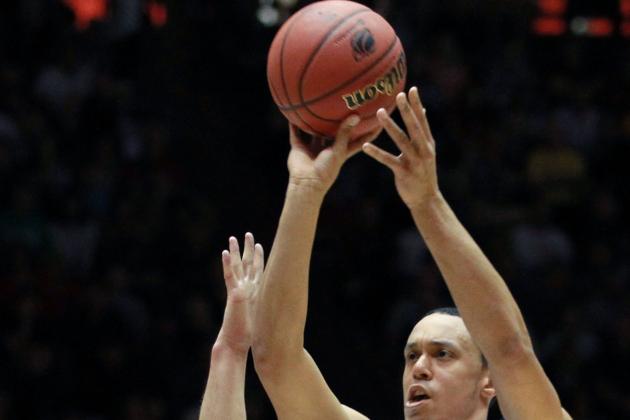 Ronald Martinez/Getty Images

Position: SG
Projected draft position: Late First Round to Early Second Round
One thing that is apparent in the NBA is that if you can do one thing exceptionally well, there is always room for you. Tony Allen is in the league for his defense, and Steve Novak for his shooting. Jenkins is a better all-around player than Novak, but should make himself known around the league as a deadly three-point shooter.
A team like Memphis, who desperately needs some long-range shooting, will be hard pressed to find a better fit than Jenkins in this draft class. If Jenkins goes to a developing or struggling team, expect him to have a slow start, much like Jimmer Fredette did this year. If an established team can draft him and put him in a role where he can concentrate on his shooting, expect him to prosper.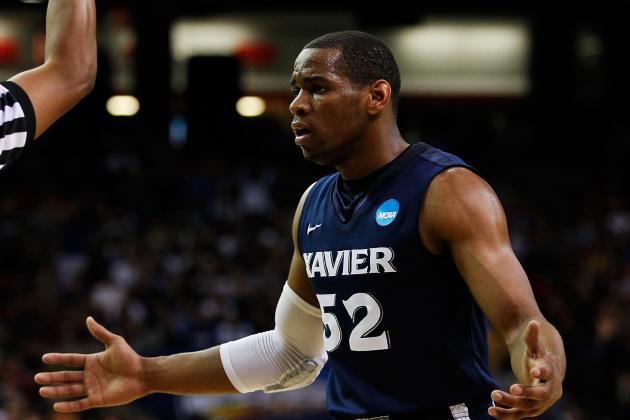 Kevin C. Cox/Getty Images

Position: PG, SG
Projected draft position: Middle-Late First Round
Tu Holloway had a season that saw his stock fall in the NBA Draft, and many are questioning the mental side to Holloway. Drafting Holloway will be a risk for any team, but the reward could be great.
Holloway is a great combo guard, who has the ability to penetrate and score while also keeping his teammates involved. His competitiveness is unquestioned, and he is comfortable running the entire offense. He also wants the ball in his hands during crucial spots in the game, which is a skill that can't be taught.
Holloway has some downside as a draft prospect because his athleticism and mentality may not be the greatest. However, he possesses the skills needed to be a big time player at the next level.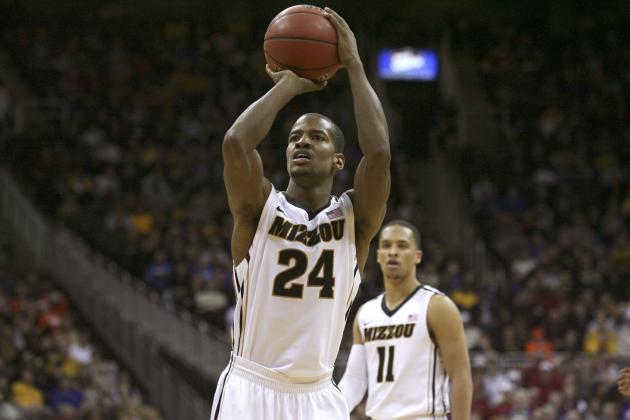 Ed Zurga/Getty Images

Position: SG
Projected draft position: Late Second Round
English doesn't have much explosiveness and athleticism when compared to other draft hopefuls. He does, however, have a crafty offensive game that allowed him to score almost 15 points per game last season.
English has improved tremendously since entering college, and is now a capable NBA scorer. His shooting percentages are excellent, and his efficiency on offense remains his biggest strength. English is also a very smart basketball player, and his Basketball IQ separates him from other draft picks into a player that truly understands the complexities of basketball.
Gregory Shamus/Getty Images

Position: PG
Projected draft position: Early-Middle Second Round
Machado remains one of my favorite players in this draft. He averaged 13.6 points and 9.9 assists his senior year at Iona, and led the league in assists. He has incredible court vision, and is a true pass-first point guard.
On a team that gets its scoring from different positions around the floor, Machado would fit in perfectly. A team such as the Lakers or Knicks need a point guard who can get the ball to dominate offensive players, such as Kobe Bryant and Carmelo Anthony. Machado fits in perfectly with these teams. There's always room in the NBA for a player who likes to set people up to score, and I expect Machado to have a solid NBA career as a pure point guard.