NBA Draft 2012: 3 Steps for a Successful Detroit Pistons Draft Night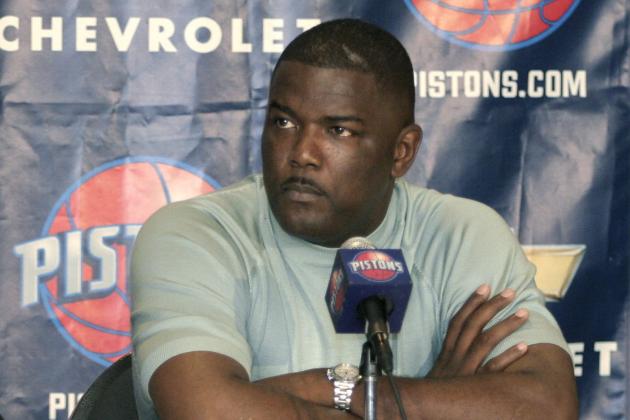 Bill Pugliano/Getty Images

Alright, I am officially getting excited!
Sure, the Tigers stink, the Red Wings came up short once again and I am stuck waiting four more days for the premiere of Prometheus, but I am still excited.
The bulk of the reason for my excitement is that the NBA draft is less than a month away.
On that night, the Detroit Pistons will get a few more bullets to add to the arsenal that already includes some very good pieces.
And while team president Joe Dumars did well in the last two drafts, there are still ways that he can ruin this joyous night.
Here are three things that Detroit should consider to make their draft a successful one.
Begin Slideshow

»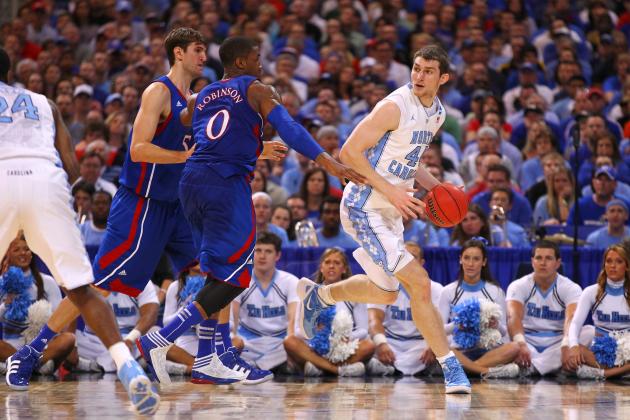 Dilip Vishwanat/Getty Images

The Detroit Pistons have the ninth overall pick in this year's draft. And while this draft isn't as deep as it once appeared, there still will be some good players available to Detroit when they are on the board.
But the Pistons need to hold firm to their recent run of pragmatic picks.
If Tyler Zeller is on the board, the Pistons need to seriously consider grabbing him.
He is big, athletic and likes to mix it up down low.
But there will likely be at least a few more players on the board that have more upside than Zeller, including Perry Jones, John Henson and Terrence Jones.
The Jones boys have similar issues. They are immensely talented, but they might not have it upstairs to make it in this league.
Henson has the mental part down, but he is built more like Austin Daye than he is Greg Monroe.
Is it possible that one of those three could turn into an All-Star-caliber player? Absolutely.
But is it likely? Probably not.
The Pistons need a safe pick here. They have blown too many lottery picks in the past and need to continue their string of good luck.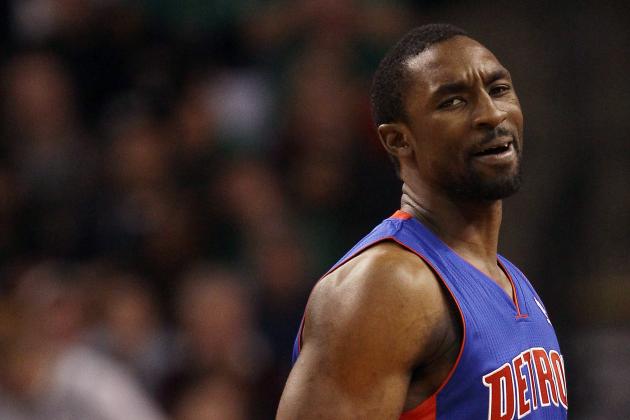 Elsa/Getty Images

Okay, so it is very wishful thinking to imagine that Detroit could rid themselves of Ben Gordon or Charlie Villanueva via trade on draft night, but it isn't impossible.
That being said, the Pistons do have some trade chips, and on draft night is when teams finally start getting greedy.
The Pistons, if they get the chance, should try to deal anyone on the roster not named Monroe to secure not only talent, but young talent.
They also need to consider the possibility of either trading up or trading down from No. 9.
If someone like Thomas Robinson begins to slip, the Pistons need to act fast.
And if Zeller is gone at No. 9, they should really try to move back and look to get someone like Meyers Leonard or Fab Melo. The Pistons need size up front, and they need that pick to be a safe one.
I could really see the Pistons becoming active on draft night.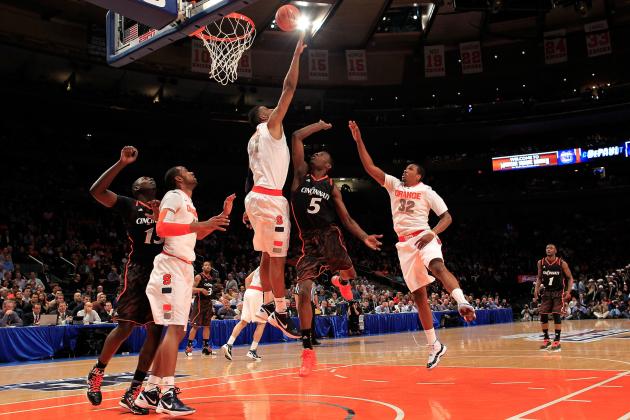 Chris Trotman/Getty Images

The Pistons have two very good second-round picks, No. 39 and 44.
And while the first round should be loaded with talent, the second round naturally is much thinner.
The Pistons, meanwhile, have quite a few bodies committed already to their team for next year, and adding two more fringe players really won't help much, especially given the likelihood that Kyle Singler returns next year from Spain.
The Pistons need to do everything in their power to package these picks away for a late first-rounder.
The Pistons have two huge needs. They need interior strength (and hopefully a shot-blocker), and they need to gain athleticism on the wings.
They likely will get a big man early, but they should try hard to get one late as well.
Fab Melo could be around, as could Andrew Nicholson and maybe even Arnett Moultrie.
Or, they could go for a swing man like Moe Harkless, Jeffery Taylor or Quincy Miller.
And even if it costs another No. 2 down the road, the Pistons need to get two No. 1 picks this year.