Dianna Russini: NY Jets' Rex Ryan Falls for Sexy Reporter at Eric Mangini Camp
June 4, 2012
Rex Ryan's voice went up a few octaves recently, and it had everything to do with lovely NBC reporter Dianna Russini. 
The New York Jets head coach showed up to Eric Mangini's camp rocking a new look—slim. The loud-mouthed coach dropped some pounds, making me quite sad. 
There is something very wrong about a lesser Ryan. Somehow, this makes Sexy Rexy a tad less sexy, and altogether less ridiculous. 
Thanks to the following video, this very worry is washed away. 
Video Credit: Busted Coverage
As you can see, Ryan is as silly as ever as he falls head over heels for this reporter that lays out for the hottest reception of the offseason. 
His voice hits a pitch that only certain dogs can hear and only adolescent boys trying to make a strong point can make. 
He couldn't be happier in this moment. Well, I am guessing if Russini took off her boots he could find a bit more room for glee. 
Russini is the sports anchor for NBC CT, and was having a blast despite the rainy conditions. Here she is with Mangini, via Twitter.
Soaking wet and muddy. Mangini camp in full gear. twitter.com/DRussNBC/statu…

— Dianna Russini (@DRussNBC) June 2, 2012
The video of her going all out to catch a pass in front of Rex Ryan was proudly displayed on her Facebook page this week.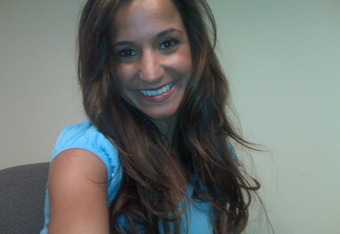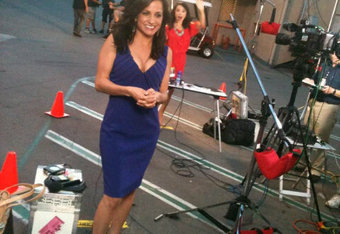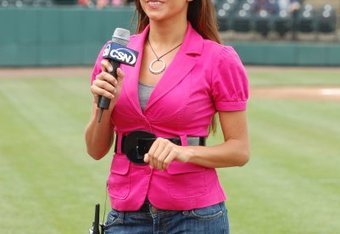 We have come to that point in the article to squash any obvious comments such as, "dude, WTF. Rex Ryan is married."
Yes, we are well aware that the head coach is happily married to a woman with fantastic feet. As the saying goes, he is married, not dead. 
As for Russini, she is an avid sports fan that now reports on the subject in Connecticut. Per her Twitter page, she is a former George Mason soccer player as well. 
She can now put object of Rex Ryan's desire on that resume. 
Follow me on Twitter and help me bring sexy back.