NBA Free Agents 2012: The 6 Best Defenders on the Market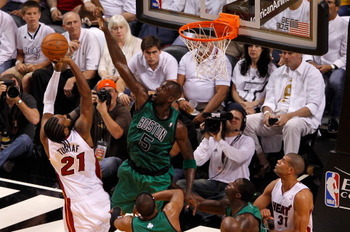 J. Meric/Getty Images
Defense wins the game. Everyone knows this.
As free agency looms for the NBA, defense has never become more important than right now. With scoring monsters such as LeBron James, Kevin Durant and others dominating the offensive portion of the game, opposing teams have trouble shutting them down.
Defense is an important part of the NBA. Teams need defensive-minded players to keep these offensive All-Stars at bay. They give teams a chance to keep the score close, and they can also do damage on the offensive side of the glass.
Here are the top six best defenders on the free agent market.
6. Kevin Garnett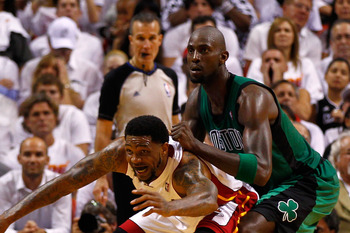 Mike Ehrmann/Getty Images
Despite his age and decline, the 36-year-old forward/center still makes an impact on the defensive side of the court.
Garnett brings his physical style to the court and bullies his opponents. He averaged 7.1 defensive rebounds per game last season, and he nearly averages a double-double in each game.
Garnett is likely staying in Boston. However, any team would be lucky to have this former MVP for his defensive play and experience.
5. Tim Duncan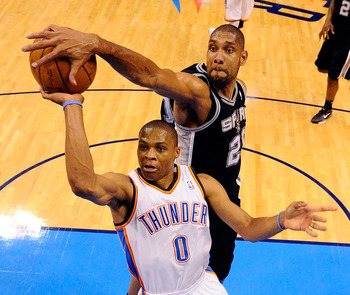 Ronald Martinez/Getty Images
Duncan is still a force to be reckoned with on defense.
He averaged 7.1 defensive rebounds per game during the season. Duncan also had five blocks in Game 3's loss against the Thunder.
Even though age is a concern, the 36-year-old center would still be invaluable to any NBA team. However, the Spurs will probably keep Duncan until the end of his career.
4. Matt Barnes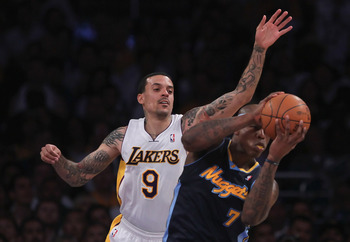 Jeff Gross/Getty Images
The Lakers forward became the defensive specialist, guarding tough opponents for his team, such as Durant and Manu Ginobli.
Barnes is not an attractive stats-wise, with only 5.5 rebounds per game. What he lacks in stats is made up for his tenacious play and his dedication to the defensive side of the game.
Barnes is likely moving elsewhere with better opportunities. It would be a huge loss for the Lakers if Barnes were picked up elsewhere.
3. Deron Williams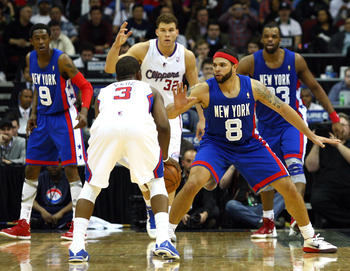 Chris Chambers/Getty Images
The most sought-after point guard is near the prime of his career at age 27. Despite a rough year that ended with a calf injury, Williams was a "general" on both sides of the court.
He finished the season averaging 1.2 steals per game. Williams, a physical player, is not afraid to defend anyone.
Williams has a player option to stay with the Nets. If he doesn't, every NBA team should be interested in picking up this point guard.
2. Roy Hibbert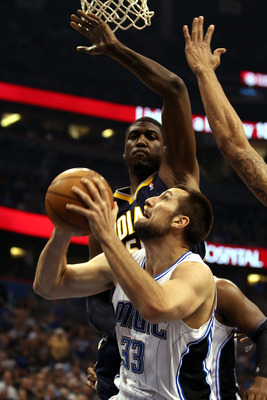 Marc Serota/Getty Images
The Pacers center is invaluable to his team. At 7'2", he provides a big-man presence for a team not known for its defense.
Hibbert, 25, averaged 8.8 rebounds per game and two blocks per game. He's become one of the better consistent centers in the Eastern Conference, hammering the boards each night.
The Pacers cannot afford to lose Hibbert, who is a restricted free agent. If they do lose him, though, Hibbert will provide a strong presence at center on any NBA team.
1. JaVale McGee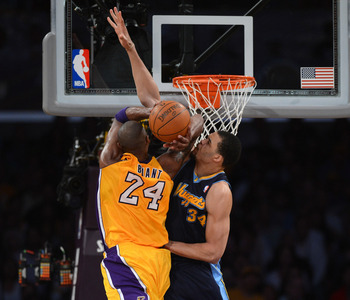 Harry How/Getty Images
This center hasn't even reached his prime yet. However, he seems to be reaching his full defensive potential.
The 24-year-old from Denver managed to hammer the boards with 7.8 rebounds per game and 1.6 blocks. His numbers are down from Denver because he's battled for playing time.
McGee will probably want better opportunities elsewhere. Denver needs to guarantee McGee is their guy at center.
If they can't convince him, Denver's loss will be another team's gain.
Keep Reading