FC Barcelona: 5 Past and Present WAGs of La Blaugrana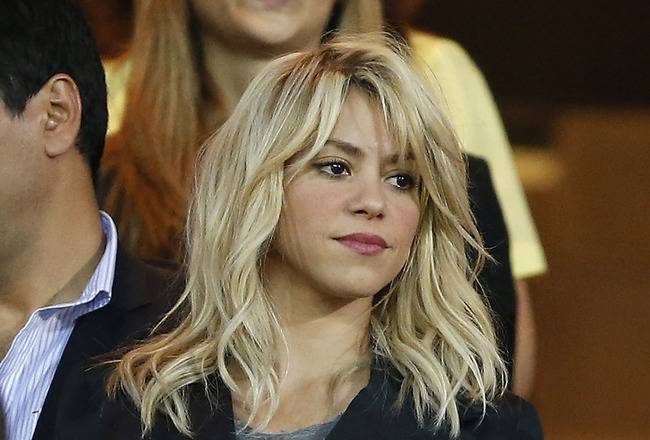 Shakira
Angel Martinez/Getty Images
FC Barcelona is one of the greatest sporting clubs in the history of Spain, Europe, and the world. La Blaugrana has come along way since it was founded in 1899.
Barca is the home of players such as Lionel Messi, Gerard Pique, Cesc Fabregas and Andres Iniesta. It was also the home of greats such as Johan Cruyff, Pep Guardiola, Ronaldinho and Samuel Eto'o.
Behind the success of the players in La Blaugrana are their WAGs, or wives and girlfriends. They are present to offer support to the team, the players and to the world.
It is for this reason that a slideshow dedicated to the five top WAGs of FC Barcelona is necessary. An invitation is sent to the BR readers to sit back, relax and enjoy the slideshow.
5. Shakira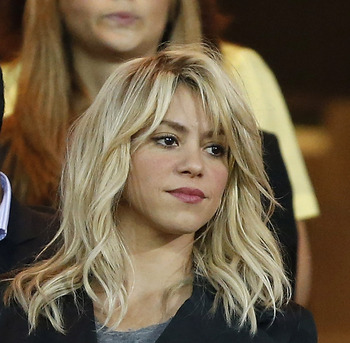 Shakira
Angel Martinez/Getty Images
4. Yolanda Cardona

Yolanda Cardona and Victor Valdes (Courtesy of Champions TV h/t to DT)

3. Daniela Semaan

Daniela Semaan (Courtesy of FabregasCarla)

Daniela Semaan is the WAG of Cesc Fabregas who is the midfielder for FC Barcelona and Spain's Euro 2012 squad.
According to the narrative of the YouTube video, Ms. Semaan was married to a Lebanese millionaire for 22 years and has two children from that marriage.
2. Malena Costa

Malena Costa and Carles Puyol Announcing Breakup (Courtesy of Canal Gente)

1. Antonella Roccuzzo

Antonella Roccuzzo with Lionel Messi (Courtesy of Elyaauturi)

Conclusion

Gisela Sings the FC Barcelona Anthem (Courtesy of Comunidad FCB)

It was a pleasure to be able to share with the BR Readers around the world a slideshow of WAGs of the past and present of FC Barcelona. I would like to thank you for the time spent viewing the slideshow.
I will leave you with Gisela, who is the Spanish singing sensation singing the FC Barcelona anthem. Until the next time.
Keep Reading