WWE No Way Out 2012: 10 Bold Predictions for June's Big PPV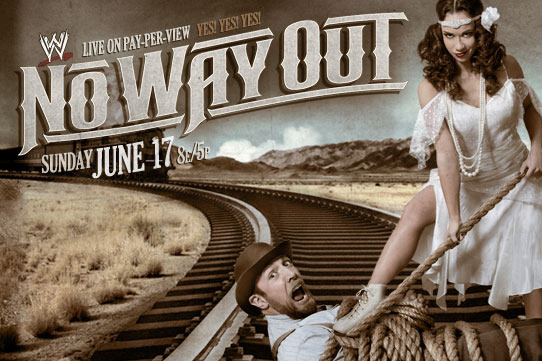 Photo: WWE.com
Summer is almost here.
And what better way to welcome the summer than with No Way Out?
In my first slideshow, I'll make some bold, yet realistic predictions. It can sometimes be difficult to balance what readers want to see from what probably will happen at the PPV. Nonetheless, there is always the chance that we'll be surprised.
Enjoy!
Begin Slideshow

»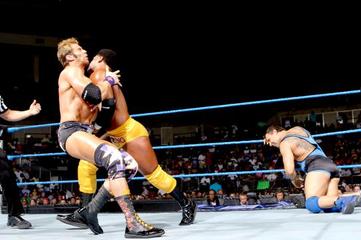 Photo: WWE.com
Santino Marella and Zack Ryder pulled off a surprisingly quick victory over Titus O'Neil and Darren Young.
Although many might argue that the reason was to allow time for Big Show's rampage, I am more inclined to think it was a setup for a rematch between these two tag teams at No Way Out. O'Neil and Young are being pushed as a formidable heel duo, regardless of Santino and Ryder's popularity.
Finish: O'Neil and Young perform a new double-team finishing maneuver.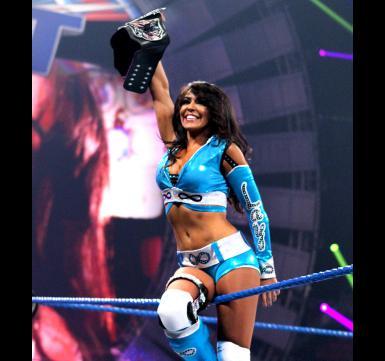 Photo: WWE.com
This battle royal sees A.J. win the No. 1 contender's spot by last eliminating her old friend Kaitlyn—further establishing A.J. as a mentally unstable, but formidable top contender.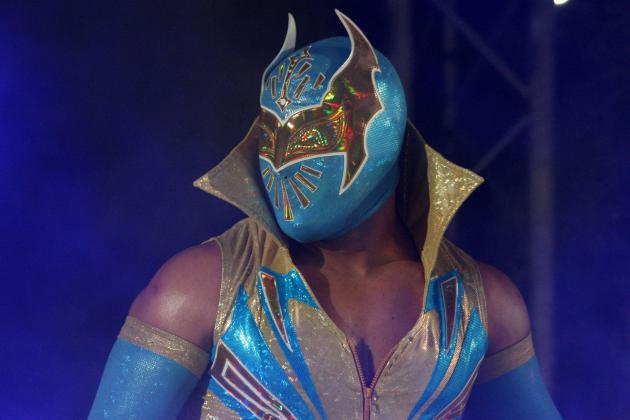 Gallo Images/Getty Images

Before you get riled up, hold on a second. Damien Sandow has a lot of potential—and a short temper. And I think losing to Sin Cara is the perfect fuel he needs.
Sandow, for the past several weeks, has been declaring opponents unworthy. In a surprise loss to Sin Cara, Sandow is pushed to his ruthless limits and in the following weeks, goes on a rampage against Sin Cara, showing us what he is truly capable of inflicting.
Finish: Sin Cara wins by pin reversal.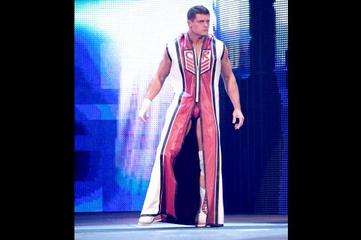 Photo: WWE.com
Bold, I know. Christian just won the Intercontinental Championship against Cody Rhodes at Over the Limit. But as we've already seen in the past, Rhodes has a way of winning back the Intercontinental Championship with just a little bit of luck.
You remember the Tables Match at Extreme Rules?
Additionally, I don't think WWE has any intention of burying Rhodes as some have suggested. Rhodes' frustration is part of his gimmick.
As a heel, he doesn't let things go. And while I am a fan of Christian, I am still not confident that the WWE has a strong desire to use him properly. Sure, the WWE gave him the Intercontinental Championship, but his reign has felt more like a place holder for someone else.
Finish: With the turnbuckle exposed by Rhodes earlier on in the match, he reverses the Killswitch by launching Christian into the metal turnbuckle and finishes with the Cross Rhodes.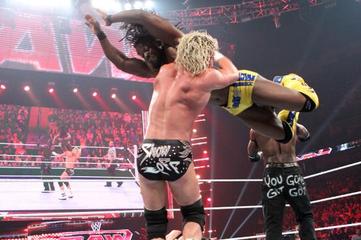 Photo: WWE.com
Kofi Kingston and R-Truth have been on a winning streak lately, mainly because the WWE is really trying to build the division back up and have the titles mean something again.
Although it is unlikely that we'll ever experience tag teams in the way of the Hardy Boyz, Dudleys and Edge and Christian, the tag-team division was extremely significant in molding future top superstars and feuds. And it should continue to do so.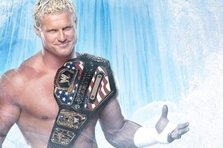 Photo: dolphziggler.com and WWE.com
Dolph Ziggler recently had a great match against World Heavyweight Champion Sheamus on SmackDown.
Regardless of his loss, this was a significant push and vote of confidence from WWE.
Additionally, in an act of defiance, Ziggler grabbed the mic from Vicky Guerrero's claws and introduced himself on the way to the ring in his match against Sheamus on SmackDown. Growing tensions suggest that it is likely that Ziggler faces off against Jack Swagger at No Way Out with Vicky in Swagger's corner.
Finish: Swagger has Ziggler in the ankle lock. Vicky is on the rope talking trash to Ziggler. Ziggler reverses the ankle lock, launching Swagger into Vicky, knocking her out. With his back turned, a distracted Swagger receives a devastating Zig Zag and Ziggler gets the pin.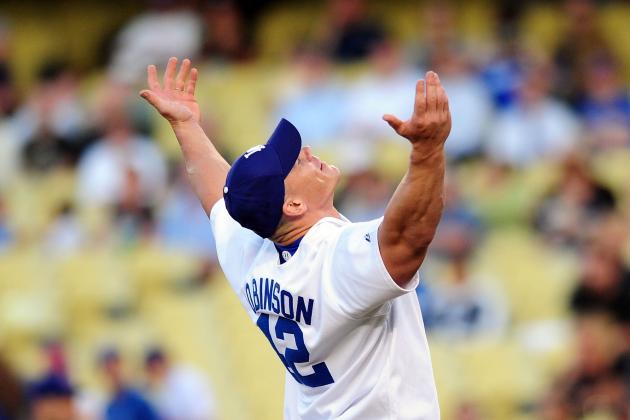 Jacob de Golish/Getty Images

Big Show has proven to be a formidable heel in recent weeks—most recently taking out Ryder and Santino and on last week's RAW doing away with Brodus Clay and the current WWE tag-team champions.
But I think most fans can read in between the lines, as I do, and see that it's all one big show in order to create a significant obstacle for John Cena to overcome.
Finish: Cena gives Big Show an Attitude Adjustment from the turnbuckle and walks away with the victory.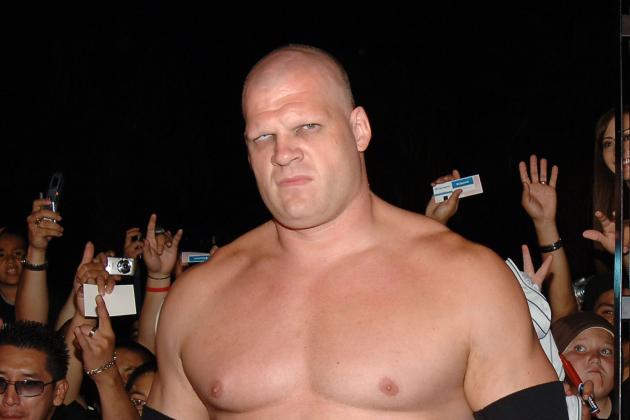 John Sciulli/Getty Images

One of my bolder predictions, but it could make sense. Daniel Bryan and CM Punk had a good match at Over the Limit. Their rivalry seems to have a lot of untapped potential.
Kane has been caught in the middle of their feud for the past month. It's not a stretch to say that this gives Kane the distraction he needs to steal the championship.
While it isn't likely to most that Punk would lose, there is growing sentiment that Punk is going stale as the champion. What better way to build him back up stronger than to have Kane go on a winning streak?
Bryan and Punk could go on to have a great feud for No. 1 contender against Kane. And Kane's masked return finally has a significant role to play at the top of the card. Everyone wins.
Finish: Punk delivers a GTS to Bryan. Kane gives Punk a big boot, knocking him out of the ring. Kane proceeds to chokeslam Bryan for the victory.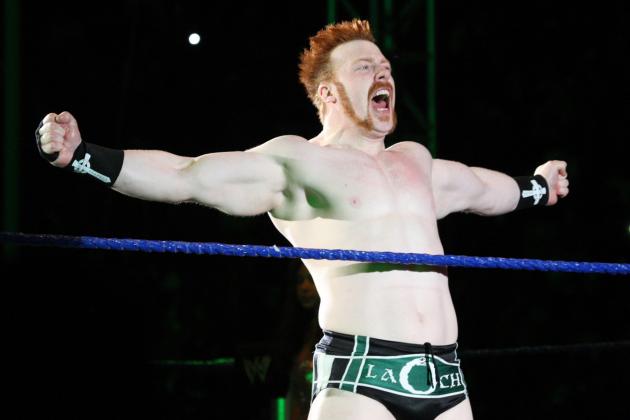 Gallo Images/Getty Images

Alberto Del Rio is currently, without a shadow of a doubt, one of the most technically gifted superstars in the WWE. He's no pushover. And while he shouldn't be underestimated, Sheamus will still come out on top.
The WWE has been building Sheamus up to be one of their top babyfaces:
1) An 18-second victory over Daniel Bryan at WrestleMania XXVIII.
2) A clean victory over Bryan at Extreme Rules.
3) A clean victory in the Fatal Four-Way at Over the Limit.
4) Clean victories to several big superstars on SmackDown—Randy Orton and Dolph Ziggler to name a few.
Finish: Sheamus reverses Del Rio's Cross Armbreaker into White Noise for the victory.
Note: There is a chance that John Laurinaitis will interfere or have someone interfere on his behalf to help Del Rio. This attempt, however, will be unsuccessful.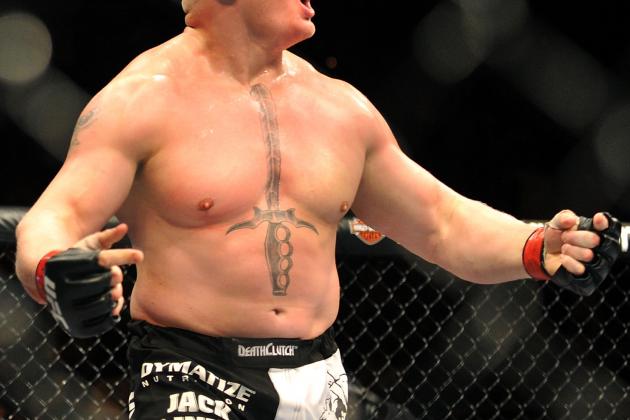 Jon Kopaloff/Getty Images

I try to base most of my predictions on trends that I've seen on both RAW and SmackDown, as well as previous pay-per-views. While it's nice to predict an outcome that I'd like to see, it only makes sense if that's the direction the WWE has demonstrated it's trying to go in. The WWE does throw in surprises from time to time, and those are more than welcome.
For those wondering, "Where's Brock Lesnar?" don't worry, I am wondering the same. Will he make a surprise appearance? It's highly unlikely. But hey, you never know.
I am curious to see your feedback, so please comment below!