MLB Draft 2012: 5 Sure-Fire Stars Teams Can't Pass Up on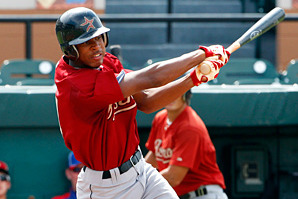 The MLB draft is stocked with sure-fire stars that a lot of teams won't be able to pass up on. It seems like every season you hear about a few players who are "blue chip prospects" or the oft-used "five-tool players." Well, we definitely have some players of that caliber in this class.
So, here are five players that you can bet your money on that they'll be future major league stars, no matter where they get drafted. These guys all have outstanding pure talent and should flourish when they get to the big leagues.
Follow me on Twitter: @rlongo924
Begin Slideshow

»
The 6'3", 210 pound Zimmer has everything you could possibly look for in an elite pitching prospect. Zimmer, who hails from the University of San Francisco. Zimmer is a solid athlete, with very strong pitching mechanics, which will give him a head start at the next level. He's capable of throwing his fastball in the mid-to-upper 90's, with good movement, which is a great pitch to have in your arsenal.
Zimmer also possesses a solid curveball, that breaks very sharply and is a sure-fire chase-pitch that he'll be able to use to get strikeouts in the majors. Zimmer has a decent changeup, which he'll need to work on so that he can add a formidable third pitch.
Perhaps more importantly, Zimmer has shown a lot of maturity and intelligence on the mound. He isn't easily rattled, and knows how to get outs in key situations. A lot of pitchers, especially young pitchers lack that quality to keep a cool head when things get tough.
That Zimmer has it is a big plus and it'll serve him well at the next level.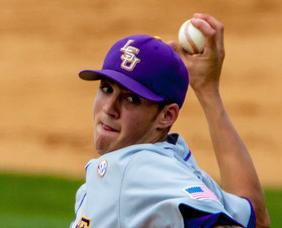 Gausman is a raw power pitching prospect that could really be transformed into an elite player if he works hard enough. The 6'4", 190 pound Gausman comes out of LSU. He's a good athlete and has good mechanics, although he could do a better job getting in a defensive position after delivering the pitch, but overall he has a quick, strong delivery.
Gausman's money pitch is the fastball. It averages in the low to mid-90's, which is very good. But the key to his fastball is the movement that he gets on it. He is able to move his fastball all over the place, and even gets some sink on it. Gausman will be able to use this pitch to get outs at the major league level for sure. Gausman also has an excellent change up, which has a lot of movement to it, and he disguises it very well as a fastball.
He is about the same in terms of his third and fourth pitches, being the slider and the curveball. He throws both with about equal effectiveness, so he'll definitely have to work on those once he gets drafted. The main issue with Gausman is that he's really raw, which carries some risk. But if he turns out to play to his full potential, that risk will certainly be rewarded.
A product of the University of Florida, Zunino is a great hitter, who also plays strong defense. He batted .371 average last season, with and only struck out two more times than he walked (11 vs. 13) this year. He's 6'2" and a solid 220 pounds, an excellent build for a catcher, and he's durable as well which is always something you look for that the position where you take the most bumps and bruises.
Zunino has a great swing and shows the ability to hit all pitches. While it's already been stated that he can hit for average, he possesses good power as well, and hits a lot of doubles. He's improved on hitting the ball the other way, and with a little bit of fine tuning, Zunino could be a really terrific hitter at the next level.
On the defensive side of the ball is where Zunino really shines. He's got elite arm strength, delivering the ball on target with a quick release. His throws to second base are always strong and accurate, and it seems almost effortless at times. He's also a great fielder who has shown a lot of intelligence behind the plate and knows how to work with his pitchers. Again, with some professional coaching, he'll only get better and could be an elite catcher on defense.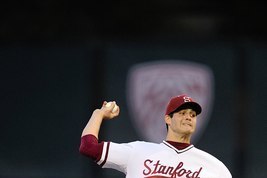 The 6'5", 190 pound Appel is a righty out of Stanford. Appel is likely the best pitching prospect and could go as high as second overall, and it's easy to see why. Appel has everything you want to see in a pitcher. He's got the right frame, great size, athleticism, and mechanics that every pitching coach dreams of. His delivery is strong and he always ends up in a strong defensive position, which is great to see from a young pitcher.
Appel's fastball is his money pitch, and it grades out strongly. He averages about 95 on the gun, but is capable of approaching triple digits when he needs to. His fastball has great movement, and it's his go to strikeout pitch as it consistently causes hitters to swing and miss. Appel also has in his arsenal a terrific slider, that has strong break and with some tuning by pro coaches, could be a great second option to his fastball.
The one area where Appel has question marks is the control department. While he consistently gets his fastball over for strikes, he at times struggles to find the zone with his secondary pitches like his slider and changeup. All that will take to fix it is hard work, which Appel should have no problem with once he gets to the big leagues.
Simply put, he's a can't miss prospect with low risk who in all likelihood will wind up being at the very least a solid, mid-rotation starter, and at best could be an ace for a team at some point down the line.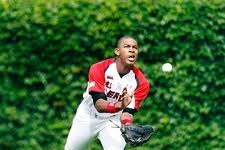 Buxton is arguably the best prospect in this draft. Buxton is the proverbial "five-tool player." He has great speed, athleticism, strength, fielding, coordination, and excels in every facet of the game. Simply put, he's a can't miss player and will almost assuredly be a stud for whatever team he winds up with after the draft.
On the offensive side of the ball, he has good power and the ability to hit doubles at will. He could hit for average as well, and he has quick hands that allow him to adjust once the pitch is coming. The only area of concern here is that since he's from a small town high school, he hasn't really seen elite pitching as much as other players have on a consistent basis, which could cause him to take longer to adjust once he gets to the pros.
On defense, Buxton really excels and where there will be no adjustment period. Buxton is capable of throwing runners out from almost anywhere, and he has been clocked as high as 93 mph on the gun when he pitches. While he won't be a major league pitcher, that type of arm strength will serve him well and get him a lot of outfield assists. He fields well too, and shouldn't have any problems at the next level.
Finally, Buxton is one of the fastest draft prospects you'll ever see. He almost never gets thrown out on the base path, and he has the speed to stretch singles into doubles, doubles into triples, etc. This speed will help him make up for misreads or errors in judgment in the outfield, and will get him a lot of infield hits. Buxton should be an elite base stealer in a few years, he's that fast.
Follow me on Twitter: @rlongo924