Miami Heat: 7 Best Coaching Fits Not Named Pat Riley If Erik Spoelstra Leaves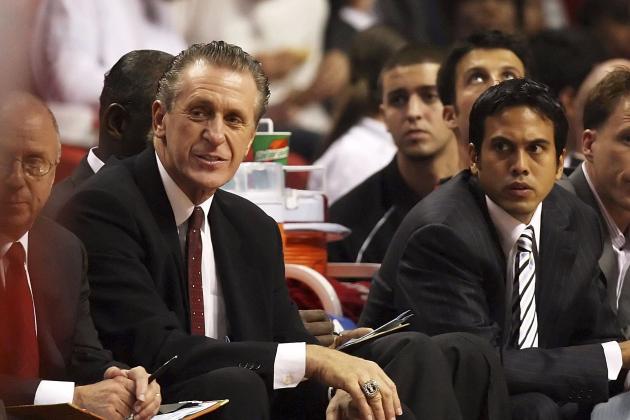 Doug Benc/Getty Images

The Miami Heat once again find themselves in the unexpected position of fighting for their lives against the Celtics, and with this shocking development, we've heard a familiar tune make a comeback: "Spo Must Go."
As per the usual rule, anything but unabashed success brings about renewed grumblings that the Heat need a new bench leader—one more befitting the massive ambitions and planet-eating set of egos on this most unique of rosters—to right the ship and start them (finally) down the path of dynastic glory.
As a matter of basic unity, these grumblings are nothing more than that at the moment. However, should Miami actually fall to Boston this year—or anywhere shy of Larry O'Brien, for that matter—those grumblings will turn to a city-wide chorus of calls for his swift removal.
If/when that happens, the Heat will need somebody to fill the void, but they're not likely to go with just anybody—they will already have gone that route, quite unsuccessfully. Pat Riley springs to mind de facto when people think of backfilling Spo's job, but he's said repeatedly that he has no interest in picking up the chalkboard again.
Meanwhile, there are a handful of other candidates out there worth discussing instead of Riles.
Begin Slideshow

»
Harry How/Getty Images

If nothing else, McMillan is a player-friendly coach, which could help him and the Big Two (and Bosh!) form a positive working rapport early on. He's also far from green, having coached both the Sonics and Blazers to multiple playoff appearances since 2000.
The main knock on him—or at least this was the skinny on him as he departed from Portland—is that his substitution patterns leave players scratching their heads, often angrily. And yet, this figures to be a non-issue on a team like the Heat, where the top three stuff their faces with minutes and the rest are used to being used on a fluctuating basis.
More likely to prevent the Heat from employing McMillan is a trait he shares with Spoelstra: his pedigree as a coach is on the modest side. McMillan wouldn't bring the kind of stature the Heat no doubt feel they need from the bench, and in the absence of some compelling reasons to overlook this (read: Brian Shaw) it would likely prove to be a deal-breaker.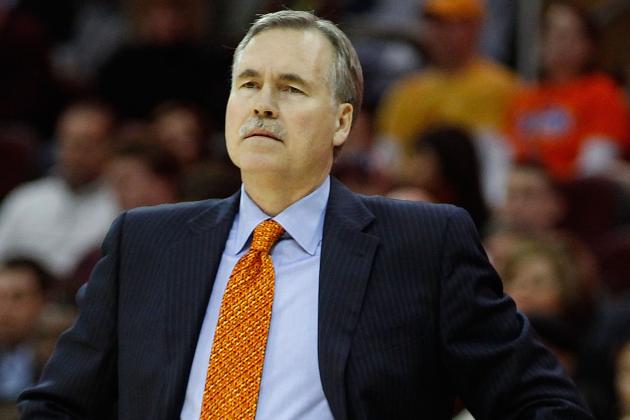 Jared Wickerham/Getty Images

Blasphemy, you say?
Oh, you're no doubt remembering the guy who had to resign from the Knicks after failing (rather miserably) to implement the high-octane offensive style that made him famous in Phoenix.
Personally, I'm remembering the guy who made that style work. In D'Antoni's defense, he didn't have the right personnel in NY to make his running approach—which can be deadly with the right parts—work out. He's had mixed results with different teams, but unfortunately for him, the failed Knix-periment is just fresher in everyone's mind, whereas the 7-second Suns are several years behind us.
But forget recent results, for a moment... What are we talking about here? The Heat are a fast-breaking team. D'Antoni is a fast-break wizard. The two would seem to fit like hand and glove, even despite everything D'Antoni doesn't bring to the table defensively, but under one very key condition: they need the right point guard.
I'm not going to go so far as to say they need to reunite him with Steve Nash, but D'Antoni's coaching style is predicated on having a natural distributor who can push the ball often—an Andre Miller type would do just fine.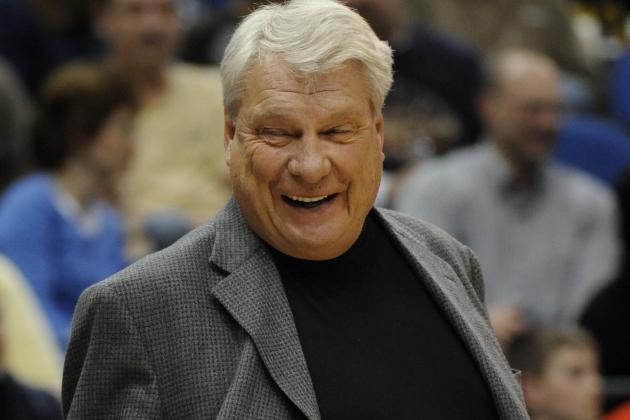 Hannah Foslien/Getty Images

Don Nelson is a mad scientist on the bench. Pat Riley is a mad scientist in the boardroom. Let's get these kids together already.
On a team with the Heat's mix of versatile talents and roster holes, the need to mix, match and play guys out of position is a daily reality of life. LeBron, especially, will play one of four positions as required. Bosh and Haslem, power forwards by trade, have picked up slack at the pivot from time to time. Lineups with four wing players are not uncommon.
All these particularities play right into the coaching style of a guy like Nelson, who is notorious for confounding opponents with unusual lineups. His penchant for unorthodox roster tinkering would open up possibilities for this team which few other coaches could exploit as effectively, and make this already super-powered team that much more impossible to prepare for.
More than most coaches, also, Nelson tends to give his players free rein on the floor, knowing the kind of havoc that a free-wheeling offense can wreak on other teams. Something tells me Wade and James would like this.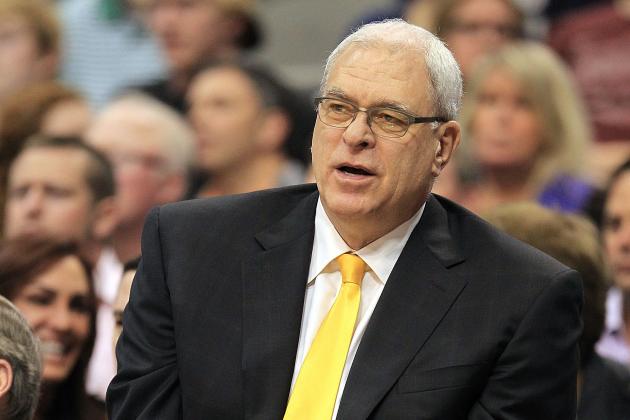 Ronald Martinez/Getty Images

This one doesn't rank high on the likelihood scale, if only based on Jackson's ongoing insistence that he is in fact retired, but suppose for a moment that he were lured back onto the bench.
Jackson makes the perfect candidate for any team based on his incredible resume, but more specifically he brings one rare element that the Heat need badly: ego management. You would be hard-pressed to find a better head coach than Jackson at that part of the job.
After coaching Michael and Scottie, followed by Shaq and Kobe, followed by Kobe and company, Coach Phil knows what it takes to harness massive egos and squeeze every drop of on-court results out of them, while at the same time keeping them safely in check.
He's an authoritarian who doesn't rub the players like one, and he has yet to fail at bringing the most unique headcases in line—hell, he had Rodman to deal with. All told, however, perhaps it's best to assume he'd rather stay retired than take on this space program of a team.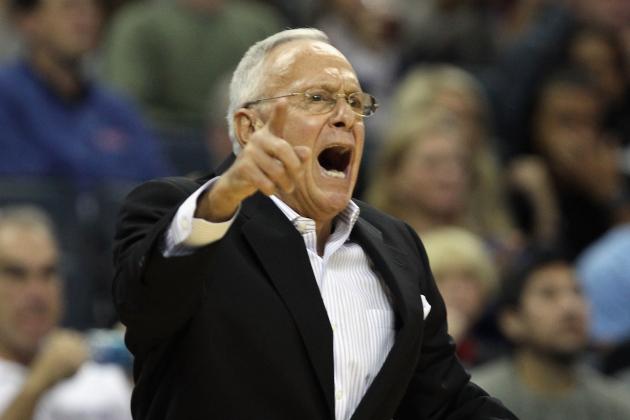 Streeter Lecka/Getty Images

The only coach on the market today with anywhere near the respect of Phil Jackson, Larry Brown has admittedly has some rough years to balance out his Hall-of-Fame coaching career. These may cause some to forget that he's a master tactician, defensive guru and all-around coaching legend.
He's equally adept at managing egos as Jackson—if not only slightly less—and he's a lateral thinker when it comes to maximizing the talent on hand. Remember, it was Brown who had the genius idea to make a shooting guard out of Allen Iverson, which produced one of the most dynamic scoring guards in league history.
He's also the only guy on this list besides Jackson with some jewelry.
On the minus side, the Heat need a leader for the long haul, while Brown has a reputation for never spending too much time with one club. The risk of him leaving too soon could scare off Pat Riley, as would his propensity to cause distractions by shopping his services while still under contract.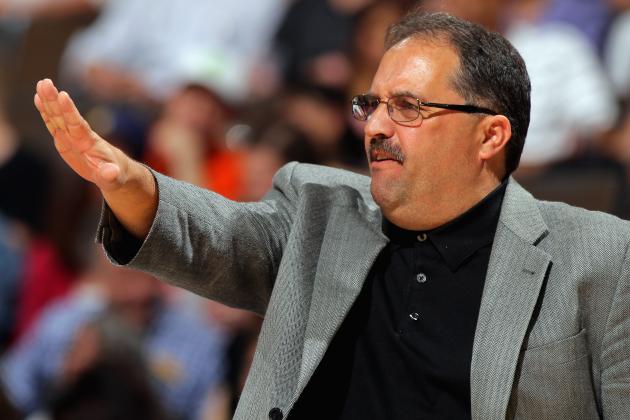 Doug Pensinger/Getty Images

The irony would be almost too much, wouldn't it? The same guy who got supplanted from the Heat bench by Pat Riley just in time to watch them win a title without him. The same guy who cast an unflattering light on the Heat's self-anointment as the next dynasty. The same guy who would later lose his job (ostensibly) to the whims of an entitled superstar.
Imagine him at the helm of the LeBron James Heat.
These points aside, there is no getting around the fact that Van Gundy is one of the most reputable options on the market at this time. He's coached Dwyane Wade before with positive results, and he's a savvy strategist capable of coaching teams out of the kind of mess the Heat sometimes land themselves in. He's also right at home steering a high-powered defense, a staple of both Florida ball clubs.
The only genuine drawback to taking on Van Gundy would be his trademark candor with the media, on a team where every word to the cameras has to be carefully molded and measured lest it get recycled into yet another overblown media whirlwind.
Also, something tells me his experience with Orlando won't make SVG want to work for another team so dominated by its own star player politics.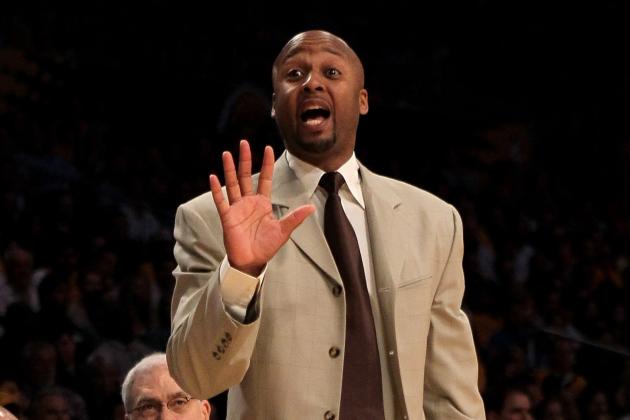 Stephen Dunn/Getty Images

Assuming Phil Jackson stays retired, why not get one of his former assistants?
Brian Shaw could bring a little of that triangle magic that served the Lakers so well. By no means is he fit to implement the system all by himself, and yet he could use his insights and experience working with Jackson to develop his own innovative sets. Simply put, Shaw could bring the Heat closer than any other reasonable candidate to a more evolved offensive strategy than the usual pick-and-roll/isolation paradigm.
His time with L.A. also gives him some first-hand insights into surviving when the playoff pressure cooker is turned up to high, which could help this team keep their heads about them the next time they hit some major speed bump—particularly in the finals.
To top things off, Shaw has a history with this team as one of its earliest members back in the 90's. This would add a certain home-coming aspect to bringing him aboard, and as a result the fans might be that much more amenable to getting behind him as their new shot-caller.