Best Pure Shooters in College Hoops Heading into 2012-13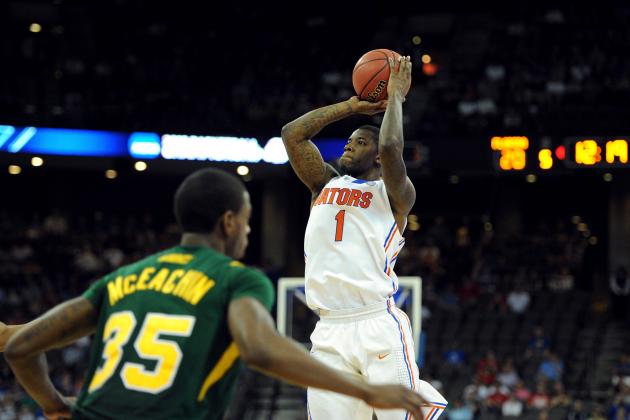 Eric Francis/Getty Images

As Vanderbilt's John Jenkins heads to the NBA, the title of "most dangerous shooter" is once again up for grabs in the college ranks. Fortunately for NCAA hoops fans, there are plenty of outstanding perimeter threats ready to contend for Jenkins' crown.
Even in the SEC, where Jenkins has dominated in this category over the last couple of seasons, plenty of talent remains on campus. Florida star Kenny Boynton, the last man standing from one of last year's most dominant backcourts, has a shooting stroke that should be more than equal to the task of carrying the Gators back to the NCAAs.
Read on for more on Boynton and the rest of the dozen sweetest outside shooters in country heading into 2012-13.
Begin Slideshow

»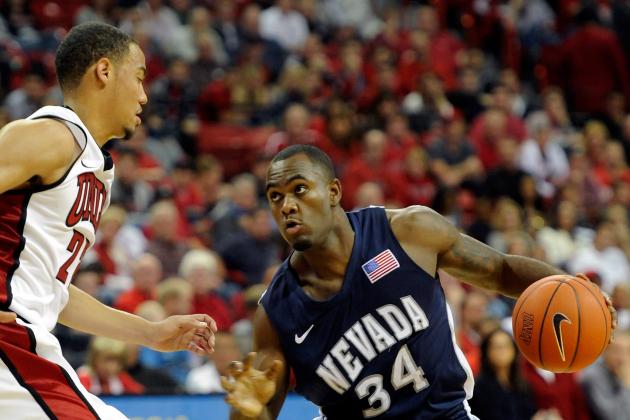 Ethan Miller/Getty Images

With Dario Hunt graduating, Malik Story will be option No. 1 in the Nevada offense next season. Luckily for the defending regular-season champs of the WAC, the offense will be in good hands.
Since transferring from Indiana, the 6'5" swingman has blossomed into a lethal three-point shooter who drained 94 treys last season.
He's raised his long-range accuracy to .416, though somehow, he's still shooting a comparatively mediocre .726 from the free-throw line.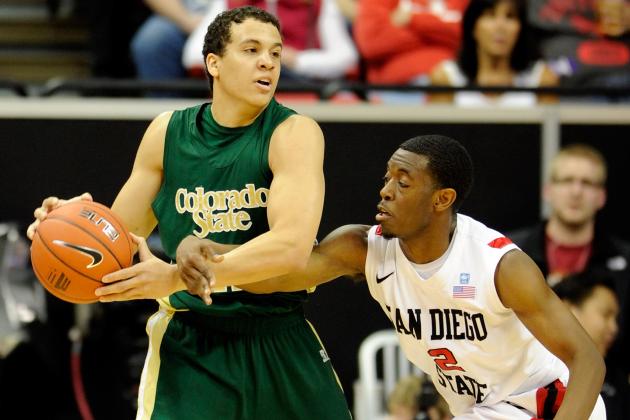 Ethan Miller/Getty Images

Colorado State managed to battle its way to the 2012 NCAA tournament despite being one of the worst rebounding teams in the country. One of the keys to success for the backcourt-focused Rams was the reliability of 6'2" junior Dorian Green.
In his third year as a starter, everything suddenly clicked for Green as a perimeter shooter.
He'll need quite an encore to improve on his 13.1 points per game (second on the team) and extraordinary shooting accuracy—48.2 percent from the field, 42.6 from beyond the arc—in 2012-13.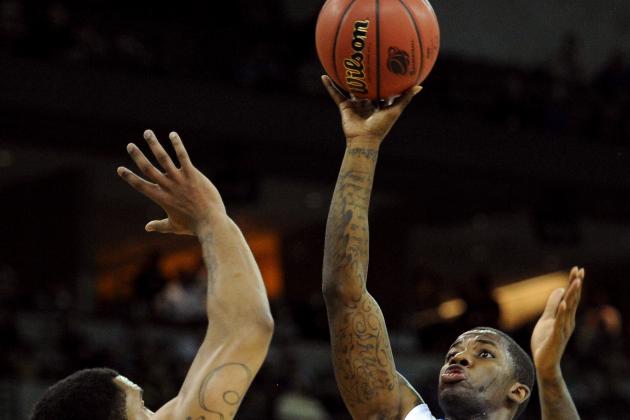 Eric Francis/Getty Images

Although NBA-bound backcourt mate Bradley Beal kept him from grabbing all the headlines, Kenny Boynton still impressed in a big way as a Florida junior.
The 6'2" Boynton led the prolific Gator offense with 15.9 points a game, moving into eighth place on the school's career scoring list in the process.
Boynton, who hit 110 three-pointers in 2011-12, needs just 26 more to become Florida's all-time leader. Considering that he's coming off a career-best 40.7-percent shooting season from long range, it shouldn't take him long to set that record.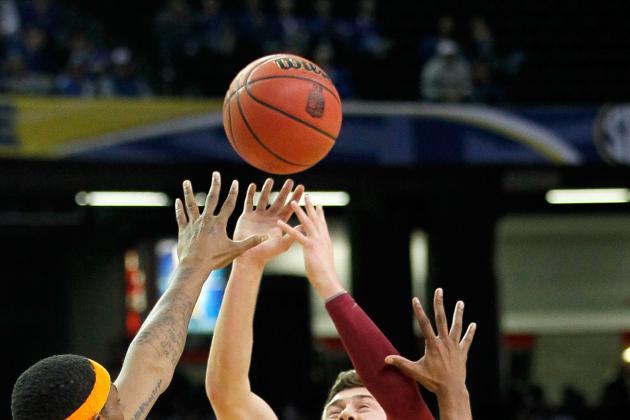 Kevin C. Cox/Getty Images

High-profile transfers have been a major story this offseason, and some of the biggest names (Alex Oriakhi at Missouri, Mark Lyons at Arizona) will be eligible to play immediately.
Even so, few newcomers on any team are likely to make as big an impact as Butler senior-to-be Rotnei Clarke, who has a real shot to lead the Bulldogs back to March Madness in their first season in the Atlantic 10.
Clarke transferred away from Arkansas upon Mike Anderson's installation as coach, despite having led the Razorbacks in scoring as a junior with 15.2 points per game.
In his three seasons in Fayetteville, he posted shooting percentages as high as .438 from three-point range and .935 from the charity stripe.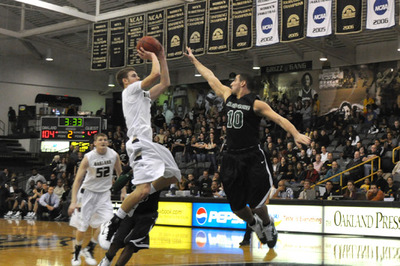 Image from oaklandpostonline.com
Travis Bader spent last season in the long shadow of Reggie Hamilton, the nation's leading scorer at 26.1 points per game.
As a three-point shooter, though, even Hamilton took a backseat to the 6'4" Bader, who finished second in the nation (behind only Vanderbilt's NBA-bound John Jenkins) with 124 treys.
Bader's three-point percentage last year was a comparatively lackluster .395, but that had a lot to do with the huge jump in his attempts (314, up from 212 as a freshman).
Considering that he shot .443 from long range in his first season—better than his overall shooting percentage that year—it's a good bet that Bader will be back among the nation's accuracy leaders in 2012-13.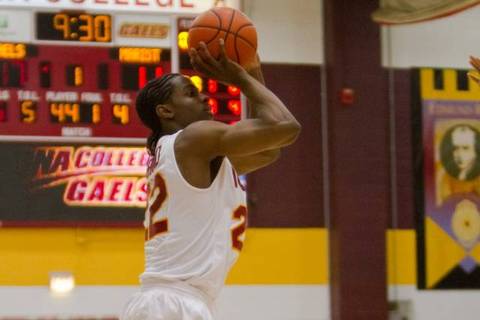 Image from icgaels.com
Iona's offense put on one of the most dazzling shows in the country in 2011-12, so it's little wonder that a part-time starter like Sean Armand got lost in the shuffle of scoring stars.
With Scott Machado and Mike Glover graduating, though, Armand is in position to step into a much bigger role as Lamont Jones' right-hand man next season.
As a sophomore, the 6'3" Armand hit 46.2 percent of his three-point tries, leading the team in treys by a wide margin despite playing under 20 minutes a night.
Next season, without PG Machado orchestrating the offense, Armand will likely have to add some variety to his game after taking more than three-quarters of his field-goal attempts from beyond the arc in 2011-12.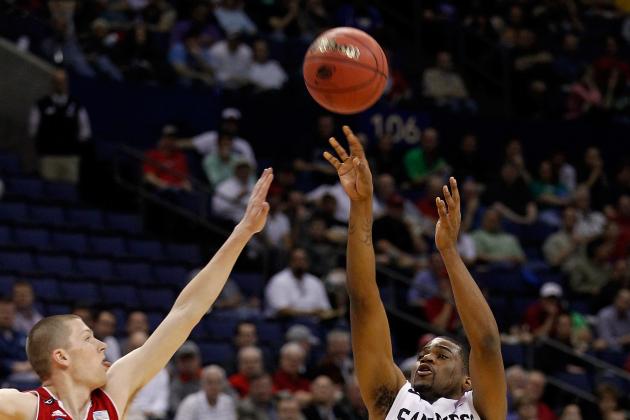 Rob Carr/Getty Images

After scuffling through his first season as an Aztecs starter in 2010-11, Chase Tapley came into his own last season. The 6'3" SG finished as the team's second-leading scorer (15.8 points per game) while hitting 43.3 percent of his three-point tries.
With backcourt mates Xavier Thames and Jamaal Franklin also returning, Tapley and the Aztecs have a good chance to improve on an offense that averaged a pedestrian 71.1 points per game last season.
Look for Tapley—who's improved his long-range shooting every year—to be one of the Mountain West's biggest scoring threats in his final collegiate season.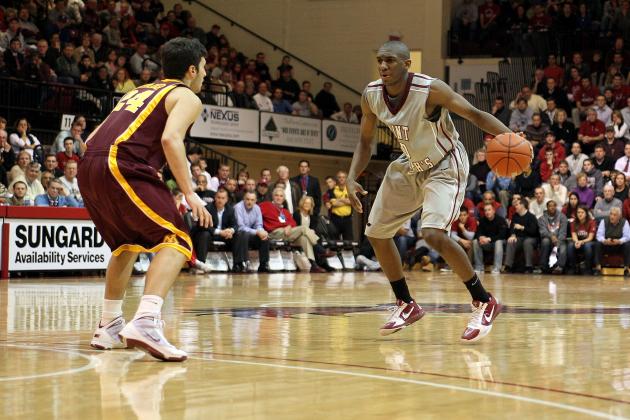 Chris Chambers/Getty Images

Even with Temple departing, the additions of Butler and Virginia Commonwealth will make the Atlantic 10 a much tougher conference next season.
Fortunately for 2011-12 also-ran St. Joe's, the Hawks have plenty of returning talent to help them compete, notably including rising junior Langston Galloway.
The 6'2" SG saw his efficiency skyrocket last season as he raised his field-goal percentage from .399 to .488 and his three-point shooting from .392 to .466.
Now, if he can just recapture the .887 free-throw shooting he enjoyed as a freshman, he'll really be set to improve on his already solid scoring average of 15.5 points per game.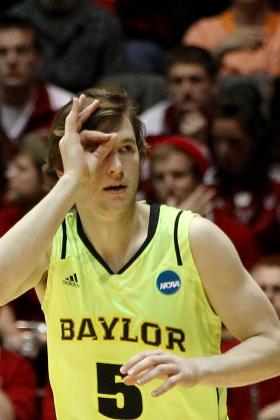 Christian Petersen/Getty Images

Although he never played for Boston College, Brady Heslip sat out a transfer season and made his college debut as a Baylor sophomore. Heslip's arrival turned out to be well worth waiting for.
The 6'2" shooting guard drained 92.1 percent of his free throws and 45.5 percent of his three-pointers as one of the few offensive threats in Baylor's iffy backcourt.
He saved his most memorable performance for the national stage, scorching Colorado for 27 points on 9-for-12 long-range shooting in the Round of 32.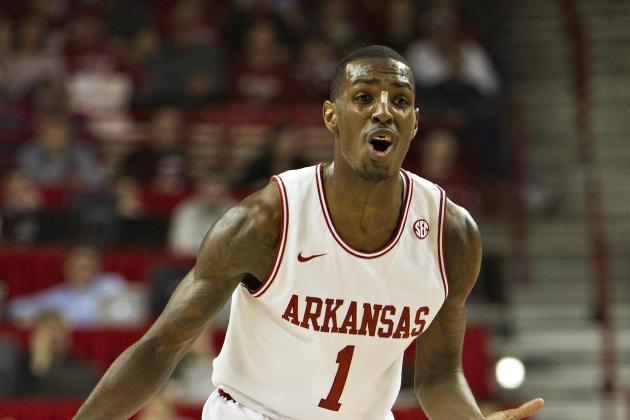 Wesley Hitt/Getty Images

Although he scored just 10.8 points per game last season, Mardracus Wade turned out to be one of the biggest beneficiaries of Mike Anderson's arrival at Arkansas.
The Razorbacks sophomore shot a staggering .476 from beyond the arc, the sixth-best figure in the country.
There won't be any shortage of attempts for Wade in Anderson's second season in Fayetteville, so his scoring average is only likely to rise.
He made enormous strides after a disappointing freshman year—four points per game, 20.5 percent long-range shooting—and with even a fraction of that improvement this offseason, he could become one of the scariest offensive weapons in the SEC.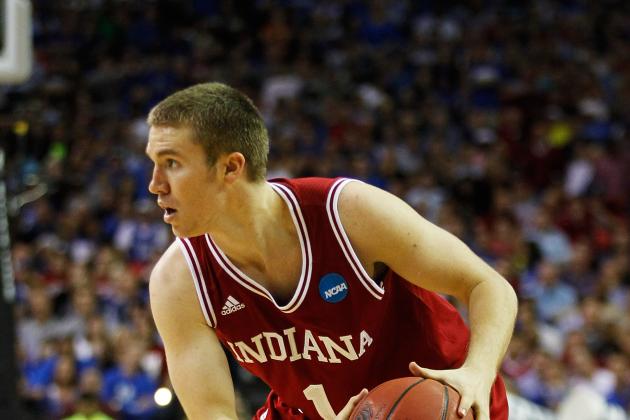 Streeter Lecka/Getty Images

Center Cody Zeller's decision to stay for his sophomore year is the biggest reason Indiana is a preseason front runner for the national title, but Zeller's got a terrific supporting cast returning around him.
One of the unsung heroes of last year's Sweet 16 run was junior Jordan Hulls, who provided a perimeter complement to the Hoosiers' impressive inside game.
Hulls finished second in the country last season with an eye-popping shooting percentage of .493 from three-point range.
He drained 50.4 percent of his shots overall, and he should get even more good looks as a senior with highly-touted freshman Kevin "Yogi" Ferrell arriving to run the point.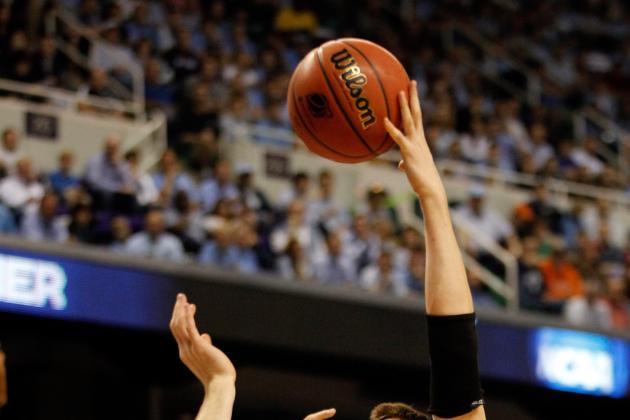 Streeter Lecka/Getty Images

Doug McDermott's offensive numbers would've been impressive enough as a sophomore if he'd "only" finished third nationally with 22.9 points per game.
On top of that performance, though, the 6'7" combo forward led Creighton to the nation's No. 1 field-goal percentage as a team (50.4 percent, tied with Missouri) by shooting a jaw-dropping .601 from the field, including .486 from three-point range.
McDermott was already a first-team All-American last season, and as a rising junior, he may not even have peaked yet. He's a lock to be one of the leading candidates for national player of the year honors in 2012-13.