Five Ways Daniel Bryan Is the Perfect Heel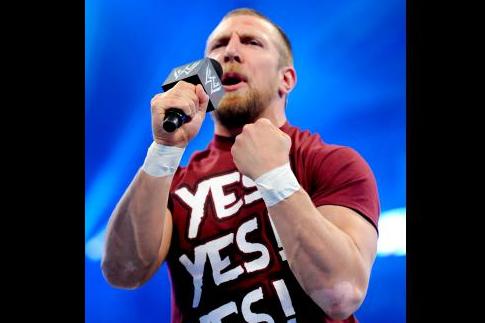 Photo Courtesy WWE
When WWE decided to turn Daniel Bryan heel late in 2011 a lot of people, myself included, questioned if it was the right move.
Generally speaking, a wrestler that is under six feet tall and weighing under 200 pounds tends to be a babyface. Why? Because of the simple story of a smaller wrestler going into every match as the underdog.
In the case of Daniel Bryan, he does an excellent job of being a heel.
Let's take a look at five of the reasons that make it work so well for the master of the Yes Lock.
Begin Slideshow

»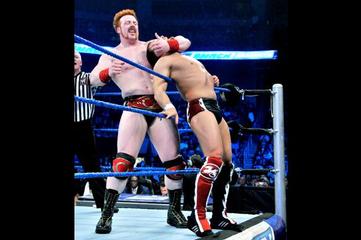 Photo courtesy WWE
To be a good heel, you need to be able to take a beating. Daniel Bryan is certainly capable of that.
When he first turned heel, he started a feud with Big Show. He was always getting beat up by the largest athlete in WWE, yet when they had their matches, Bryan found a way to escape with his title.
At the Royal Rumble, Bryan had to defend the World Heavyweight Title against Big Show and Mark Henry in a cage. The odds were stacked against him. Once again, his body took a tremendous amount of punishment and once again, he retained his title.
When Bryan wrestles he always makes his opponent look better. It's not always about what you do in the ring offensively. It's also about how the other guy looks too. That's the art of selling.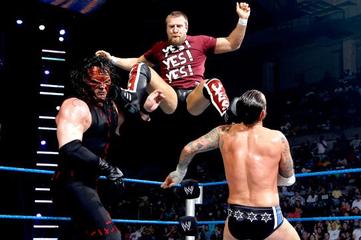 Photo courtesy WWE
You can make the argument that Ric Flair was the greatest heel in the history of wrestling. Flair is not a big man. Most of his opponents were bigger than him. As a result, fans were drawn to him because he did an excellent job of being a coward at the right time.
It's nice for the fans to root for the good guys, but sometimes they want to cheer against a bad guy just to see him get beat up. Bryan is the kind of wrestler that has the ability to draw in those kinds of fans.
As the heel champion, Bryan did an excellent job of rubbing it in the noses of the fans. The "yes" chant started because it was a way to celebrate every little thing he did.
When he lost at WrestleMania in just 18 seconds, the fans that don't like him were the ones celebrating. That's what it means to be a money-drawing heel champion.
I realize that most fans join along with the "yes" chants when Bryan yells them during his entrance and matches, but a lot of fans hate those same chants, too. It's a good way to draw the ire of the crowd.
I think it's especially cool when Bryan is delivering those series of kicks to his opponent in the corner and while he's doing that he's yelling "yes" right in their face. It's his own unique way of trash talk.
If there's a concern with the "yes" chants it's that they could lead to a babyface run. I hope it doesn't happen. Just because the fans chant it in support that doesn't mean he has to cater to the masses.
The phrase is better used as a celebration of every little thing he does. To do more with it would be an error in judgment.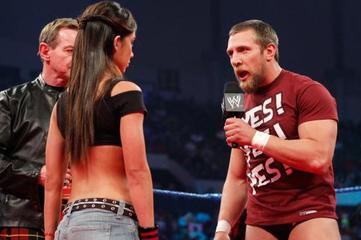 Photo courtesy WWE
In terms of best talkers in the company, he's somebody that has risen up the ranks during this heel run.
He has shown that not only can deliver a strong promo when he's in the ring with somebody, he can also do so when he's in the ring by himself delivering a monologue.
When Bryan signed with WWE, most fans knew that if he was given the chance to have long matches, he would win over the fans. What we didn't know was if the creative team would allow him to show off his skills on the microphone.
Thankfully, he's been given that opportunity over the last six months since his main event push and he's become one of the most valuable performers in the company.
He's the perfect example of somebody that has taken advantage of management believing in him.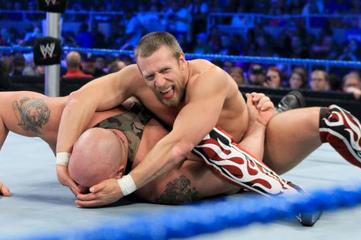 Photo courtesy WWE
As mentioned, Bryan's in-ring work is among the best in the world. It was that way before he went to WWE. It's been that way since he's been in WWE too. By being a very good in-ring performer, he brings something very important to the table: credibility.
If you compare him to somebody like The Miz, a former WWE Champion, Bryan's credibility blows The Miz out of the water. Miz makes those angry faces that make him look like he's constipated. His offense doesn't look that physical.
Bryan is smaller than Miz, yet when he does a move, it looks like it hurts. The kicks sound painful. The running dropkick looks like it really hurts. His finishing move, The Yes Lock, is vicious.
Today's wrestling fan doesn't want to see a performer that looks fake. They want everything to look as real as possible. It's why Brock Lesnar is such a huge draw in today's WWE. He brings credibility to the table thanks to his amateur wrestling and UFC background.
A wrestler like Bryan is special because he can work a technical style, a fast-paced style or a brawling style. It doesn't matter what kind of match he's booked in.
If the match gets a sufficient amount of time, no matter who the opponent is, you know you're going to get an above average wrestling match.
All of this means that Daniel Bryan is a valuable commodity in WWE. Yes, guys like Cena, Orton and Punk will be pushed as bigger stars in the short term, but the value of Bryan can't be denied. He's a level above all the other heels in the company.
Daniel Bryan is the perfect heel in today's WWE.
John Canton is a Featured Columnist at Bleacher Report. You can read more of his work at his website TJRWrestling.com and follow him on Twitter @johnreport too.