Missing Pieces the New York Giants Could Still Get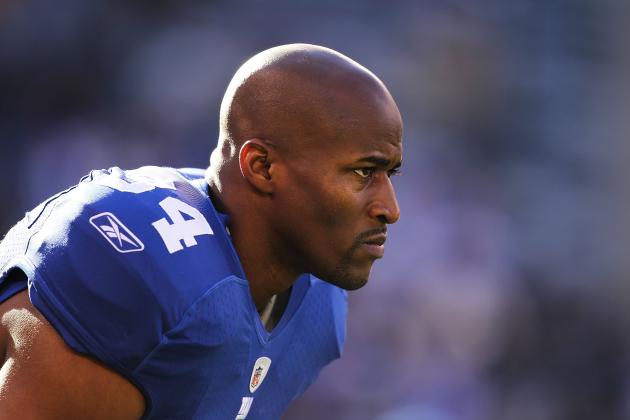 Al Bello/Getty Images

Though most of the NFL free agents have signed contracts with old and new teams, there are still some names out there that are intriguing, especially with the New York Giants. Despite winning the Super Bowl last season, there are plenty of spots opening up on the roster.
Mostly the Giants could stand to add depth at certain positions. They, as well as any other team, have seen what injuries can do to a season. They were somehow able to overcome them last season, but injuries have not been kind to the Giants the past three seasons.
Maybe they'll catch a break this season, but I doubt it. They've already seen Brian Witherspoon tear his ACL and Hakeem Nicks break his foot. Seems as if the injury bug has gone nowhere.
I am not saying the Giants should or will sign these free agents, but it wouldn't surprise me to see them brought in, at the very least for training camp.
Begin Slideshow

»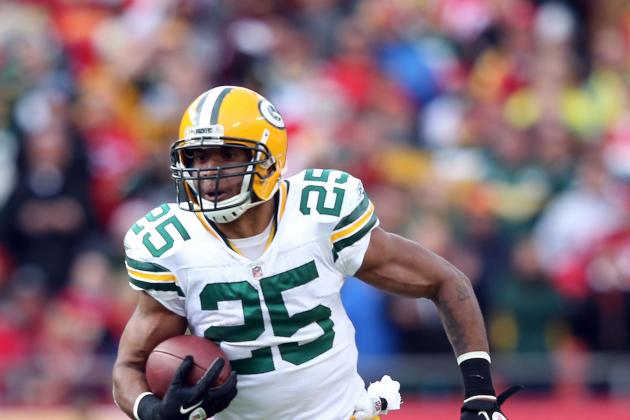 Jamie Squire/Getty Images

Although Ryan Grant has not been the same player he once was when he recorded back-to-back 1,200-yard seasons in 2008 and 2009, he still averaged over four yards per carry in 2011, something none of the Giants main running backs can say.
Ahmad Bradshaw missed four games to a foot injury in 2011 and has battled those foot problems the past two seasons. He could go down at any moment, turning the reins over to either rookie David Wilson, D.J. Ware or second-year man Da'Rel Scott.
The Giants could still look to add a veteran presence, one better than Ware, and Grant wouldn't surprise me. The Packers actually signed Grant off the Giants' practice squad; at age 29, Grant should still have enough in the tank for a good season or two.
Not only could Grant be insurance in case of injuries, but could also help bring along the rookie Wilson. He also would add a reliable receiving option out of the backfield.
Jonathan Daniel/Getty Images

Continuing with the running back theme, the Giants could look to vastly improve their short-yardage rushing attack by adding a player like Jackie Battle. The Giants have struggled in this area, and former Giant Brandon Jacobs was so kind as to point that out after he signed with the San Francisco 49ers.
Battle is a 6'2'', 238-pound battering ram that could be a goal-line/short-yardage back. He could also double as a fullback as he did for some time in Kansas City.
When injuries took their toll on the Chiefs they turned to Battle to carry the load. He averaged four yards per carry and was a reliable runner for them. He did not fumble the ball once in 2011.
The Giants must love the one-two punch they have in Bradshaw and Wilson, but there's nothing wrong with adding a third wheel to grab the touchdowns. Offensive coordinator Kevin Gilbride likes to run the ball in the red zone—Bradshaw and Jacobs combined for 16 touchdowns last season.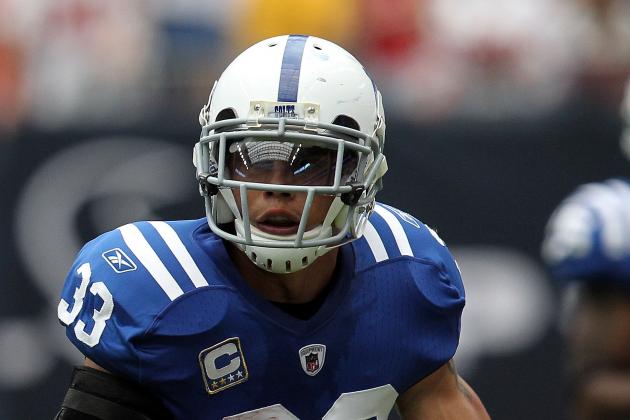 Ronald Martinez/Getty Images

Once upon a time, Melvin Bullitt was considered an emerging star as a safety, finally getting his chance after the Colts parted ways with long-time safety Bob Sanders. Unfortunately, injuries have ended the past two seasons for Bullitt.
He played well in 2008 and 2009, the latter being the year the Colts lost to the Saints in the Super Bowl.
The Giants have not signed Deon Grant, who told SiriusXM radio that the Giants were still interested in bringing him back. Who knows what will happen, but if they cannot bring back Grant, there is no harm in signing a veteran to compete for the spot.
Grant was a big part of what Perry Fewell wanted to do on defense, which was limit big plays and have the safeties help in run support. Bullitt has many of the same qualities, and six years of experience despite being only 27 years old.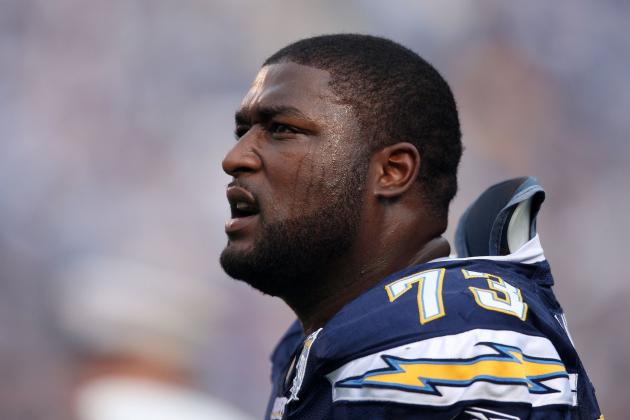 Donald Miralle/Getty Images

Marcus McNeill had a great career ahead of him before neck and back injuries derailed his career and saw him get replaced by Jared Gaither.
He was considered one of the next great young offensive linemen after making the Pro Bowl his rookie and sophomore years. It's unfortunate what injures can do to a person with so much ahead of him.
Will Beatty had a questionable year for the Giants in 2011, but he will likely get his starting job back in 2012 after missing the final six games with a detached retina.
The Giants also have an opening at right tackle that McNeill could compete for. If McNeill is able to accept a minimum contract, I do not see the harm in tapping into his potential. Of course, neck injures are serious, which is likely what has kept teams away from him.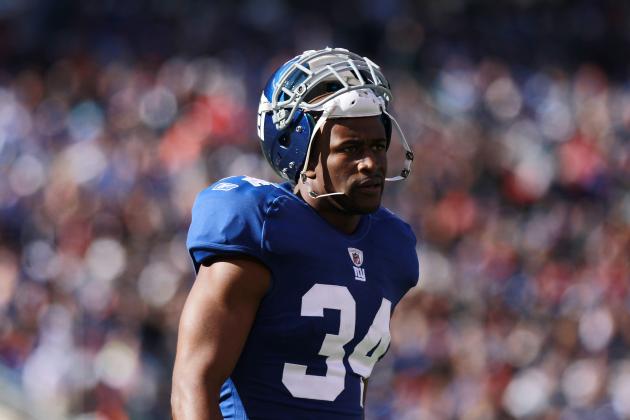 Nick Laham/Getty Images

One of the best aspects of the Giants defense the past two seasons has been their ability to throw three-safety looks at teams in response to high-flying passing attacks. Deon Grant also gave the Giants insurance for their two starting safeties, knowing at any time Kenny Phillips' knee could become an issue.
The veteran is entering his 13th season should he sign with a team. He could be contemplating retirement after getting that elusive Super Bowl ring, but that is just my own speculation. If the Giants want to bring him back there is no rush. Grant is a pro's pro who knows the defense like the back of his hand.
They could bring him back around or during training camp and he would not miss a beat. However, there is already plenty of competition brewing for the backup safety spot. Tyler Sash leads the charge, but Janzen Jackson, Jojo Nicolas, Will Hill and Stevie Brown are also vying for that opportunity.
Grant's presence in the locker room is a huge loss. It would be a big boost if the Giants could lure him back, but sometimes it is in the team's best interest to cut ties with a player, no matter how helpful they've been.